Minjimendan - In a state of remembering - Planting workshop
About this Event
In this planting workshop you will learn about several foods native to South Western Ontario and plant them. Wednesday and Thursday will consist of workshops related to planting, seeds, and building sustainable habitat. Learn about the importance of irrigation, fertilization, and planting strategically for the success of your crop.
On Thursday, you will be given the opportunity to learn from Elder Jan Longboat, be able to plant corn seeds along side many other species including beans, squash and potato, and even build trellises to host the beans.
Wednesday, May 29
9:00am - Opening circle and thanks giving address
9:30am - Planting workshop and land preparation
12:00pm - Closing circle
Thursday, May 30 - With Jan Longboat
11:00 - 1:00 pm - Planting workshop and land preparation
These events will run rain or shine. Please dress according to the weather.
Should you have any questions, please feel free to contact me at ajudge@conestogac.on.ca. Looking forward to seeing and spending time in the garden with all those who can attend.
With kindness,
Andrew Judge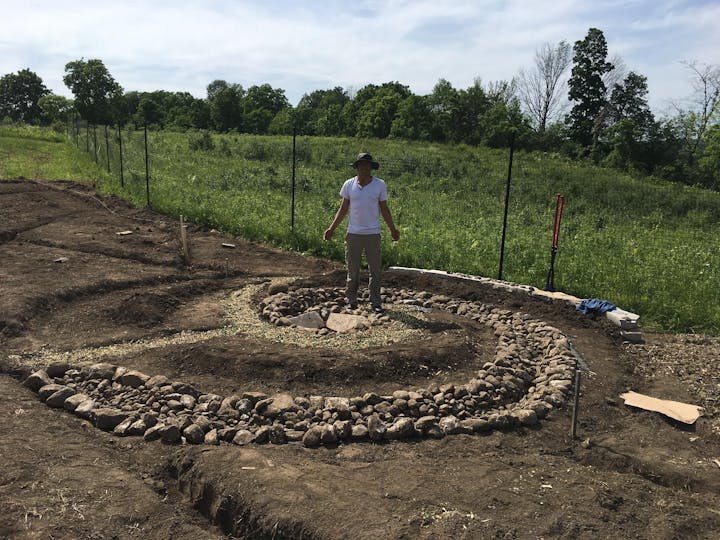 Dr. Andrew Judge at the centre of the spiral in minjimendan garden in 2018