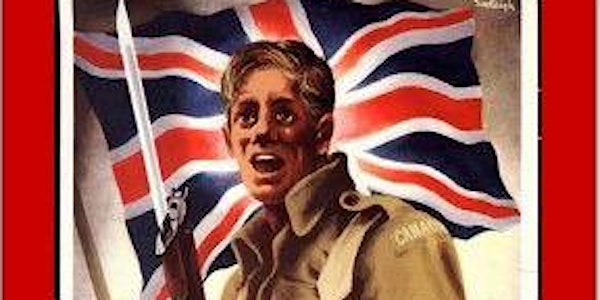 Minute Man Rhino
Are you ready to JERK yourself into action at a moment's notice?! Whether your answer is yes or no, All men are welcome to this outdoor even
When and where
Location
Camp Linley Fraser Valley East Cultus Lake, BC Canada
About this event
Are you ready to JERK yourself into action at a moment's notice?! Whether your answer is yes or no, All men are welcome to this outdoor event at the Minute Man Rhino in beautiful British Columbia!
This is for you if...
You are a man who knows the value of men getting together to work on sharpening your reaction time to any crisis that may appear in your life.

You want a weekend in the gorgeous outdoors, sleeping on the ground, in cots or cabins and having excellent food with just a little dirt in it

You derive power from circling up with good men around the fire in a safe and sacred place while engaging your secondary purpose in life... Having FUN!!
At this Rhino you will...
Do the work of identifying the things in your life that you want to change for the better

Sharpen your steel with other men with whom you have a common purpose.

Have fun and be incredible, excellent goof balls!

Return to your family and your work on fire and connected to your masculine warrior spirit
Rhino Details...
The site coordinates are: 49.02159,-122.007626 and the address is 43935 Frost Rd, Lindell Beach, BC V2R 4X8, Canada
 look for signage as you approach the site

The site opens on 10 June 2022 at 4pm and the event starts at 7am on 11th June 2022. We encourage you to come on Friday afternoon and spend the night

The site emergency phone number are +1.604.341.4736 and +1.604.202.3786

leave messages on both numbers as cell coverage is unreliable at this location

The event ends at 12pm on Sunday, 12th June 2022

All meals on Saturday and breakfast on Sunday will be provided. Light refreshment will be provided on Friday night

We are happy to help with transportation if you need a ride to and from the site, let us know how we can help

Shelter is limited and rustic. Priority for space in the shelters will be given to older men and men with disabilities. If you believe you fall into one of these categories, send a reply to this email by June 1st 2022 stating your case for needing priority in the shelter and we will do our best to accommodate you. Note that if you are in a shelter you will still need to bring your own sleeping gear including mattresses.

All other men are responsible for their own shelter and sleeping gear including mattresses.

There is NO ELECTRICITY on site

If you have any special medical requirements, please respond to this email

What to Bring -

Shelter

Rain gear, shorts, and heavy jacket

4 days' supply of clothes, bathroom supplies

Bathing suit and towel

Sleeping bag and sleeping mat

Hiking Boots or rubber boots in case of rain

Water Bottle

Plate, Mug, Utensils

Flashlight

Sun Hat, Long sleeve shirt 

Prescription Medications (if prescribed by a Doctor)

A roll of toilet paper in a zip lock bag

A small pocket knife

Mosquito repellent
Spots are limited, we are capping this Rhino at 100 men, so register early for chrisakes!!
Thank you for supporting the Minute Man Rhino, we look forward to seeing you there
The Minute Man Rhino Team