Description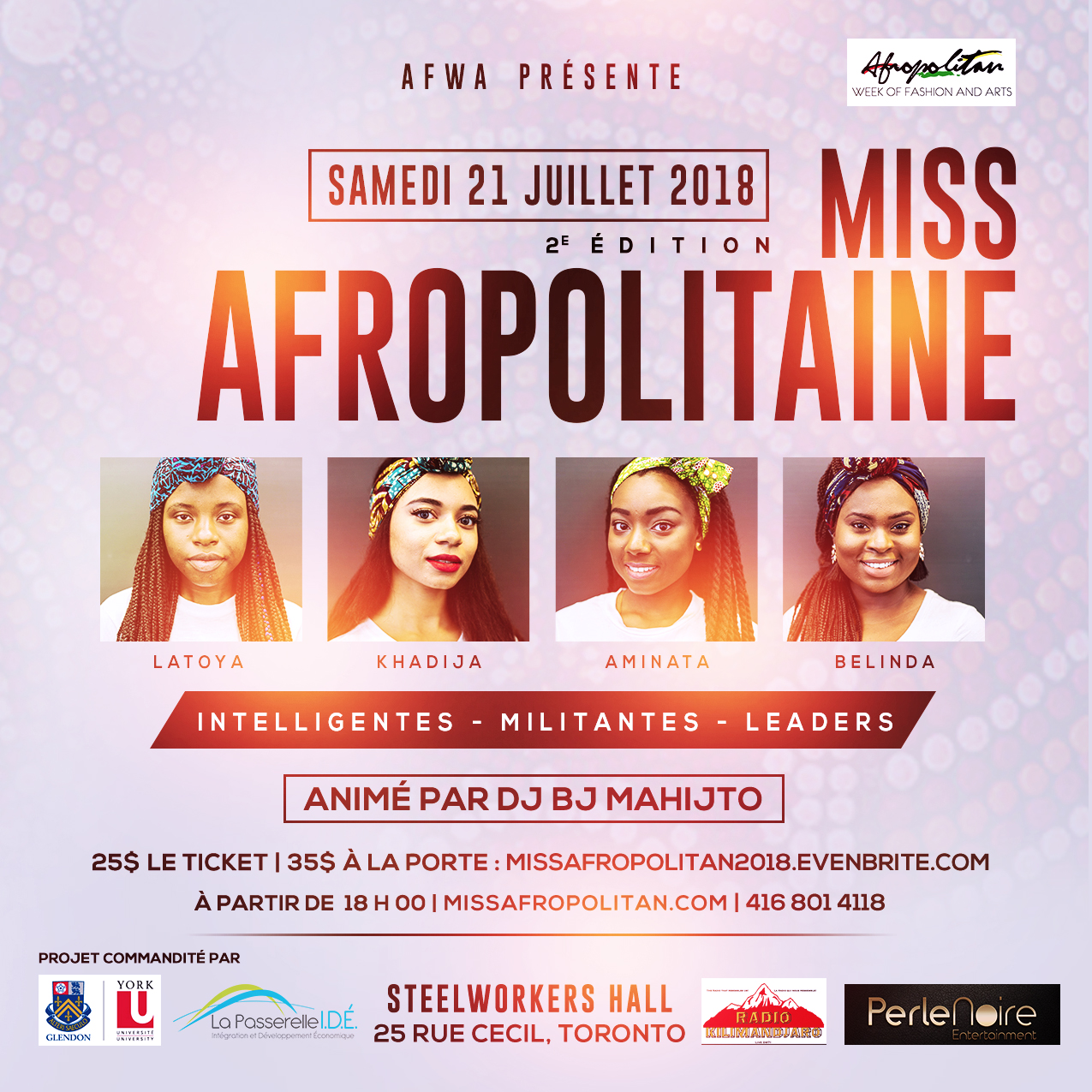 Le 21 juillet 2018, AFROPOLITAN présentera sa deuxième édition de Miss Afropolitaine. Quatre jeunes demoiselles : Aminata, Belinda, Latoya et Khadija présenteront leurs projets communautaires sur lesquels elles auront travaillé au cours des six dernières semaines. À titre d'information, vous n'assisterez pas à un concours de beauté mais à une compétition de projets communautaires qui célèbre de jeunes femmes comme celles de cette année qui travaillent pour apporter un plus dans leurs communautés respectives.
Les gagnantes recevront 1000 $, 250 $, 250 $ et 100 $. Ces prix seront utilisés dans le cadre des projets défendus ou de leur éducation.
En plus de compétition, vous assisterez à une soirée pleine de divertissement. Le code vestimentaire en mode Wakanda. Alors sapez-vous bien en tenue africaine ou style gala.
Heure de l'apéro
Compétition
Remise des prix
Afterparty
Événement présenté par Chris Roméo Youdjé et musique par DJ J Mahijto.
Bar payant + amuse-bouches + DJs + un maître de cérémonies pas comme les autres + parking gratuit (au centre-ville!)
Achetez vos billets maintenant et on se capte le 21 juillet 2018 à 18 h tapante. À noter que vous pouvez prendre des billets à la porte au prix de 35$.
---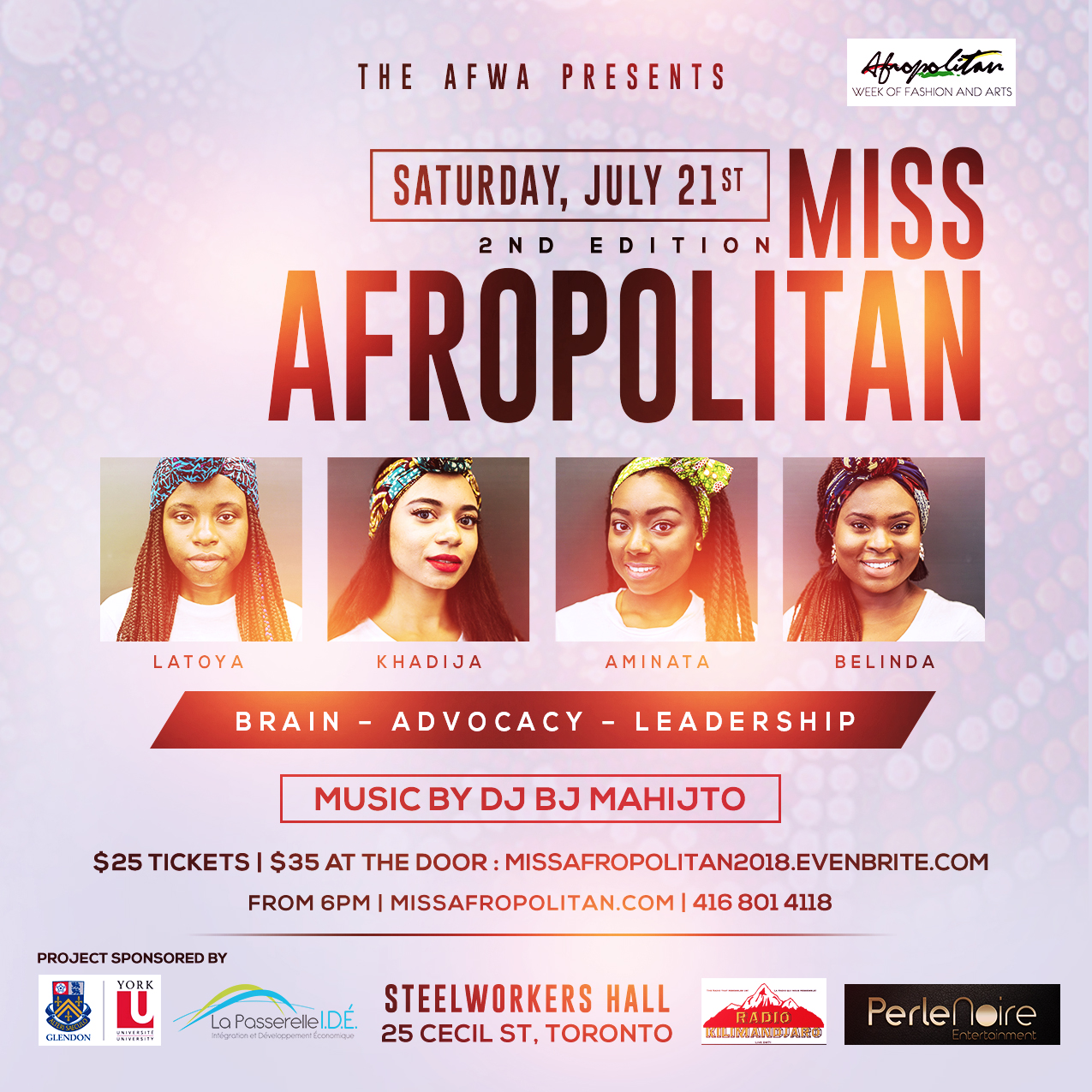 On July 21, 2018, AFROPOLITAN will host its second edition of Miss Afropolitan. Four women: Aminata, Belinda, Latoya and Khadija will present four community projects they've worked on over our six-week program. This is not a beauty pageant but a community project event that celebrate young women who are breaking barriers to create a positive impact in their communities.
The winners of the prizes will receive $1000, $250, $250 and $100. These prizes will go towards their projects or their education.
In addition to the competition, you will participate in a night full of entertainment. Wakanda edition in full effect. So please bring your best formal attire or African attire.
Cocktail hour
Competition
Awards and Prize
Afterparty
Event hosted by the one and only Chris Roméo Youdje and music by DJ BJ Mahijto.
Cash bar + Appetizers + Live music + One amazing host + Free parking (downtown, unreal innit?)
Get your tickets now and see you all on July 21, 2018. Please note that tickets will be available at the doors at $35 each!