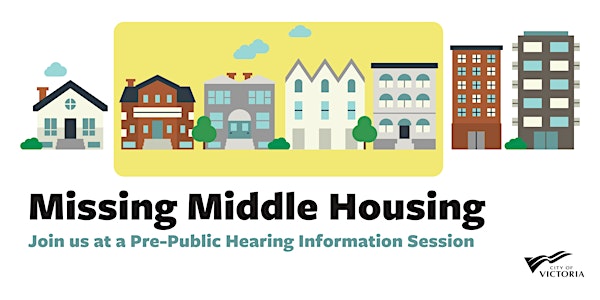 Missing Middle Housing, Pre-Public Hearing Information Session
Join us for a pre-public hearing Missing Middle Housing Virtual Information Session on Tuesday, July 12 from noon - 1 p.m.
About this event
The City of Victoria's Missing Middle Housing Initiative proposes to allow houseplexes and corner townhouses in addition to single-family homes in Traditional Residential areas of the city.
Take the opportunity to ask questions of City staff and get informed.
Learn more by registering to participate in this online information session on Tuesday, July 12 from noon - 1 p.m.
NOTE: If you are registering the day of after 11:50am, please use this link below to join the session.
Please click here to join the virtual Information Session OR call in (audio only) 778-746-3238. Phone Conference ID: 779 709 351#
You do not need to download Microsoft Teams to participate. After clicking on the link above, you can select "Continue on this Browser".