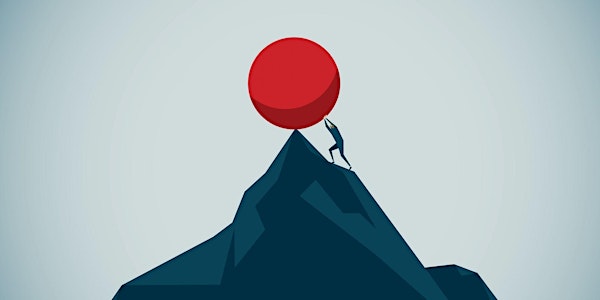 MISSION FORWARD - an atypical resiliency conference.
Mission Forward is an atypical conference for first responders and adjacent communities to discover actionable resiliency tools.
Date and time
Saturday, September 16 · 8am - 6pm EDT
Location
Best Western Brantford Hotel And Conference Centre 19 Holiday Drive Brantford, ON N3R 7J4 Canada
Refund Policy
Contact the organizer to request a refund.
Eventbrite's fee is nonrefundable.
About this event
Overview:
To browse the event website: click here!
Casting a wide net, MISSIONFORWARD aims to provide actionable resiliency tools to first responders, active duty military and adjacent communities. If you're working in emergency environments – we want to give you techniques to help manage the human reactions your work can produce within you, your peers and the people you serve.
That's the thing; we too often hope our personnel will build the requisite mental fortitude out of time spent in the field.
But, hope isn't a good plan.
A recent study conducted by the Canadian Association of Mental Health found that 78% of first responders in British Columbia didn't have any kind of formal resiliency training. Resilience is the baseline for all continuing operations. It's the metric that ensures our ability to transition between home life and the field.
MISSIONFORWARD is a project of SIXFEET - a federally registered not-for-profit organization.
Show Sponsor:
Our warmest thanks to CMHA and Grand River Counselling for making this event possible!
Speakers:
Bill Dungey
Bill is a passionate wellness advocate, volunteer firefighter and family man from Brantford, Ontario. He's the founder of SIXFEET. At MISSIONFORWARD, Bill is presenting an offsite seminar. This seminar will take place at Infinum Brazilian Jiu Jitsu – a local martial arts facility. We're going to get on the mats and break down some fundamental ideas surrounding grappling. As though we were being physically held down by trauma, this seminar will explore how goal setting, mental rehearsal, tactical breathing and positive self talk can influence our ability to stay in the fight.
This workshop is open to people of all fitness levels and is low-to-no impact. Bring a pair of shorts - a custom rashguard is included with your purchase of the add-on ticket!
Assistant Deputy Fire Chief Gary Bridge
Gary Bridge grew up with a passion for assisting others. After completing his Undergraduate Degree and Master in Occupational Therapy at Western University, he worked several years as an Occupational Therapist before moving into various leadership positions with the City of London's Human Resources Department. With his passion for helping others and the Fire Service, he joined the London Fire Department leading up the Fire Prevention Division as the Deputy Chief, and working as a Firefighter in Middlesex Centre. Most recently, Gary has taken on the role as the Assistant Deputy Chief for the London Fire Department with responsibilities for Health, Wellness and Promotion where he has been instrumental in implementing many initiatives aimed at reducing the impacts of the many hazards that exist within the fire service. Chief Bridge's commitment is to do everything possible to make sure all of employees go home safely to their families and live a long and healthy life.
Jaylyn Leighton
Jaylyn Leighton, completed her PhD at the University of Waterloo in the Department of Recreation and Leisure Studies. For her doctoral research, she partnered with Frontline Forward, a wellness centre built for and by first responders, to facilitate a project directed at better understanding the psychosocial supports first responders need amidst the expectations and duties of the job. Prior to returning to graduate school, Jaylyn worked as a recreation therapist at Homewood Health Centre in Guelph, ON in the post-traumatic stress recovery and addictions unit. During her time at Homewood she saw first had a vast gap in care services being directed towards supporting and caring for first responder who step into highly stressful, often traumatic, situations to serve and protect their communities at large. Jaylyn continues to advocate for needed care services for first responders at Frontline Forward where she assists in organizing and facilitating a peer support group for first responders in the Kitchener-Waterloo area.
Laura Dowler
Laura Dowler is the Executive Director and owner of Grand River Counselling. She began her private practice in 2012 after working with a variety of client populations such as community services (sexual assault, domestic violence, criminality, mental health), correctional settings and children's mental health. Laura Dowler has a Master of Social Work degree from Wilfrid Laurier University. She is a member in good standing with the Ontario College of Social Workers and Social Service Workers and the Ontario Association of Social Workers. In addition, Laura has a Honours B.A. in Criminology and a Diploma in Police Foundations. Laura specializes in working with trauma, mental health, and relationship issues. Laura has a special interest in working with First Responders, male survivors of sexual abuse, victims of narcissistic relationships and complex mental health issues. Laura uses Trauma-Informed Treatment and Trauma Therapy utilizing approaches such as EMDR, Attachment-Focused Therapy, Somatic Experiencing, Psychodynamic Therapy, Narrative Therapy, Emotion-Focused Therapy and Mindfulness Meditation.
Officer Jeremy Burns
Jeremy grew up in Whitby, Ontario in a family with rich heritage in the military and law enforcement. He served 3.5 years with 1 PPCLI in Edmonton, Alberta, where he deployed to Kandahar, Afghanistan with TF-3-09 Battlegroup. After leaving the military, Jeremy struggled with mental health, addictions and suicide. He eventually got the assistance he needed after years of struggling with the administration process of collecting disability benefits from Veterans Affairs Canada. Now, he's a Toronto Police Officer. After finishing with his coach officer, he began development of the Military Veterans Wellness Program alongside his partner, PC Aaron Dale. The program empowers frontline law enforcement officers to assist veterans in crisis by connecting them to Veterans Affairs Canada, the Royal Canadian Legion and OSISS. The program is currently being implemented by 30 different police services across Canada and is the only program of it's kind.
Interested in presenting at MISSIONFORWARD?
Submit a presentation proposal: click here.
Sponsors & Vendors:
We're actively seeking sponsors and vendors to help launch this project. for more information, click here!