The 2021 Mission Possible Gala - Wednesday, December 1st
About this event
Mark your calendars and get ready to celebrate Mission Possible's 2021 successes and associates!
The festivities start on November 24th with a week-long online auction which will end on December 1st at our hybrid gala! Supporters will be able to join us in-person at the Fairmont Waterfront Vancouver Hotel, or from the comfort of their own homes via livestream.
Doors open for the in-person event at 6:00pm, program begins at 6:30 and dinner will be served at 7:00. There will be 8 people per table. Further details will follow.
Also, good to note, is that the hotel will be requiring proof of vaccination at the coat check, as per provincial regulations for an event of over 50 people.
The Virtual piece of the Gala will begin at 7:30pm.
Tickets are $150 for the live event and there is a suggested donation of $50 to attend virtually. Donations made by virtual attendees attending the livestream that are over $20 are eligible for a tax receipt.
If you are interested in buying a full table or becoming a sponsor, please contact Matt Smedley at matt@mission-possible.ca
We look forward to welcoming you and celebrating our year with you!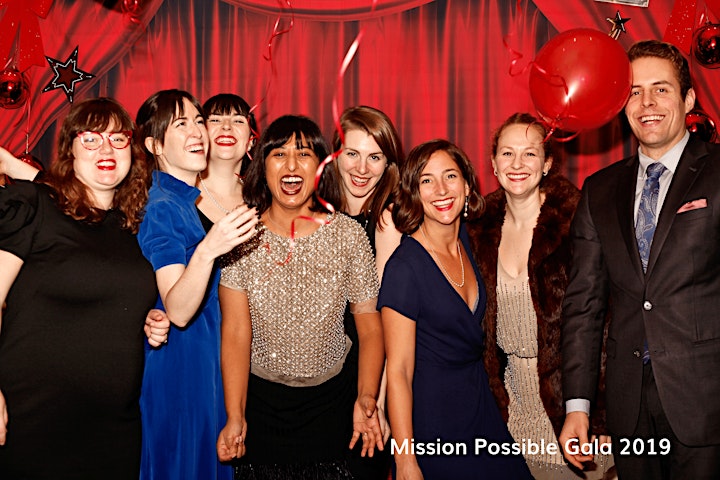 Organizer of Mission Possible Gala 2021
Mission Possible is a non-profit organization in Vancouver's Downtown Eastside, and our primary focus is to support individuals who are affected by poverty, mental health challenges, trauma, and other significant barriers on their journey by offering transitional work opportunities.
Through our Employment Readiness Program, Mission Possible takes a proactive approach by empowering individuals to find sustainable independence after leaving our program.
You can find out more about what we do on our website at www.mission-possible.ca