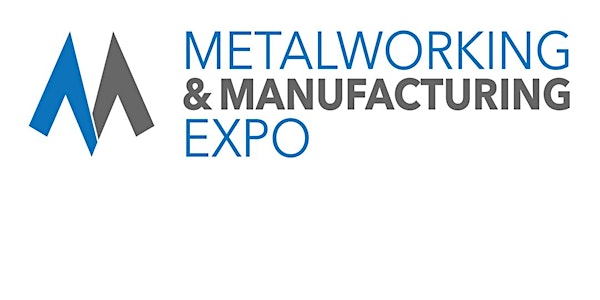 MME Moncton 2022
Metalworking & Manufacturing Expo: Network with fellow industry professionals and discover the latest production and manufacturing processes
When and where
Location
Moncton Coliseum 377 Killam Drive Moncton, NB E1C 3T1 Canada
About this event
Welcome to the Moncton Metalworking & Manufacturing Expo (MME)
PLEASE NOTE: Online registration is now closed, but you can REGISTER ON-SITE at the registration desk this Tuesday May 31 at the Moncton Coliseum, Hall C
We hope to see you there!
MME brings the latest in machine tools, cutting tools, fabricating and welding technology, metal finishing, quality control, production automation and more!
Employing a highly efficient table-top format, MME is a series of one day regional table-top trade shows where engineers, product developers, machine builders and systems integrators can discuss, network, and solicit advice on the latest technologies and applications that drive their businesses.
Located at Moncton Coliseum, attendees can network with fellow industry professionals and discover the latest production and manufacturing processes that can drive your business. It's the perfect forum for industry professionals to preview products and services and network with industry leaders in a relaxed atmosphere.
MEET face-to-face with product and application engineers
GET hands-on knowledge with the products and solutions displayed
FREE registration and parking
SHOW SCHEDULE
9am-10am: Keynote Speaker
1pm-2pm: Lunch and Learn Keynote Panel
10-4pm: Trade show floor open
Join us for the KEYNOTE SPEAKER Session at 9am featuring Susy Campos, president & CEO of 3+ Economic Development Corporation:
The Future of Manufacturing in a Post-COVID World
In these, challenging times, manufacturing companies must innovate in order to stay resilient. In Atlantic Canada, despite COVID challenges, the manufacturing sector is growing. Learn what manufacturing companies are doing—and what you can do—to stay competitive such as:
Creating process improvements
Improving supply chain management,
Adding automation, and
Building the manufacturing workforce of the future
The LUNCH & LEARN PANEL DISCUSSION at 1pm features Brad Howland, president of Easy-Kleen pressure Systems and Erez Yaary, P.Eng, Sr Plant Engineer at Ideal Roofing Co.
Growing in Atlantic Canada
During this lunch and learn session, find out how two industry leaders have found success and hear their perspectives on opportunities in the region. Both speakers will introduce the work their companies have done in the region. This will be followed by a discussion of keys to success, such as: • How to stay competitive • Expanding manufacturing on the east coast • What role automation plays in their business now and likely in the future • What impact re-shoring is likely to have in Atlantic Canada. Join us to gain valuable insights into how you can grow your business and job opportunities.
For more event information, please visit MME MONCTON