Sales Have Ended
Registrations are closed
Thank you for your interest in our MMN - Marketplace Ministries Network Events. Unfortunately, registration for this event is now closed. We typically schedule events approximately every six weeks, between the months of September through to May. We encourage you to search for and join the "Marketplace Ministries Network Facebook Group". It's FREE to join, and you'll find lots of opportunities to add your comments to the discussions taking place on the many topic that are addressed! When you ask to join the Facebook Group, please mention that you were referred by having been on our Eventbrite Event listing. (Thanks) The "Marketplace Ministries Network" is a collaborative, caring and supportive community, encouraging followers of Jesus Christ in the "Marketplaces of Life". And if you would like to be kept informed of upcoming events, please "SUBSCRIBE" to receive our "Marketplace Ministries UPDATE" using the link on our website page: http://www.pvs4u.ca/marketplace.html Thank you.
* * * Our FIRST MEETING of the 2021-2022 Season * * *
About this event
PLEASE NOTE the DAY, DATE, and TIMING for this "ONLINE EVENT"
Our 2021 - 2022 SEASON EVENTS are being extended to a wider audience, and your local time zone may differ from that of our "Mountain Time Zone".
Advance registration is required by everyone in order to participate as the Virtual Event URL will ONLY BE SENT TO THOSE REGISTERED TO ATTEND.
 =======================================
WE INVITE YOU to register and participate in this FREE upcoming VIRTUAL EVENT:
Wednesday, OCTOBER 6, 2021
(6:00 pm to 7:00 pm MDT)
JOIN WITH US in our FIRST event of the new season!
"Exploring Ideas and New Opportunities"
WANT TO CONNECT with other men and women looking to move forward in the 'Marketplaces of Life' while honouring Jesus Christ?
Whether you're starting your journey, or further along and looking at the "next thing" - the good news is that you're not alone! Others are more than willing to help you face the challenges ahead.
INCREASE your CONFIDENCE and prepare to take the COURAGEOUS step of moving ahead with the VISION the Lord has impressed upon your heart.
Gain PRACTICAL INSIGHTS from our experienced panel on SHARING our faith with others in the marketplace.
"CONNECT, LEARN and GROW" as you contribute your Insights and experiences before, during and after the live event!
As a follower of Jesus Christ, "Exploring Ideas and New Opportunities" will inspire you toward moving ahead with a business, ministry area, or special project.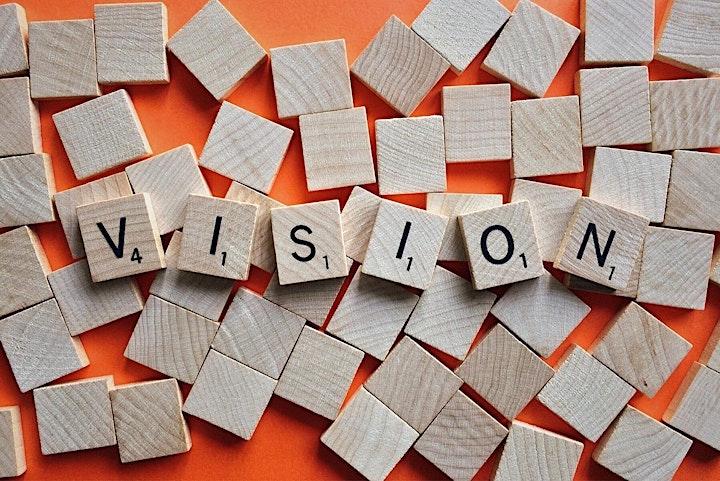 REGISTER TODAY for this FREE 1-Hour Virtual Meeting
BE SURE TO REGISTER IN ADVANCE, as the VIRTUAL Meeting URL will ONLY BE SENT TO THOSE REGISTERED TO ATTEND.
We're looking forward to "connecting" with you and many others. Feel free to invite someone else to also register and participate.
Let's increase our effectiveness for Jesus Christ - locally and beyond - in the communities, corporations, churches and circles where we are every day.
Be with us and be encouraged with a greater sense of purpose in the Marketplaces of Life!
God bless,
- Jim and Myrna Ewing, for the Marketplace Ministries Team
FAQs
Are there ID or minimum age requirements to enter the event?
There is no minimum age requirements to participate, although we recommend that those registering have a genuine interest in the topics being addressed.
 Preparing for the event?
This is an online "Virtual Meeting" that will be delivered through the ZOOM platform. If you don't already have ZOOM, you can download a FREE version, which will allow you to participate through your computer or mobile device, and we encourage you to do so now. The ZOOM Website is at: https://zoom.us/
Several tutorial video are available through ZOOM to assist you with the basics of set-up and connecting into virtual meetings. Just scroll to the bottom of their home page, look down the "About" topics, and find "How to Videos". The "Join a Meeting" video may be all that you require, but other topics may also be of interest. 
Bring your interest and curiosity to learn and share with others.  Bring an openness and appreciation for the experiences of others.  Invite a friend or business contact you feel would be interested in our topic! Enjoy the meeting with a good beverage and you may want to have something for making a few notes as well!
We encourage participants to get to know each other and share experience that will be helpful to others however suggest that products and services are not overtly pitched or promoted at this event.
All participants are requested to respect and demonstrate appropriate behaviour within our meeting environment and sincerely trust that this is also how you engage with others in "the Marketplaces of Life".
How can I contact the organizer with any questions?
Jim Ewing can be contacted at:
     Phone: (780) 915-4345 (Voice message can be left)
     E-Mail: PVSolutions.Online@gmail.com