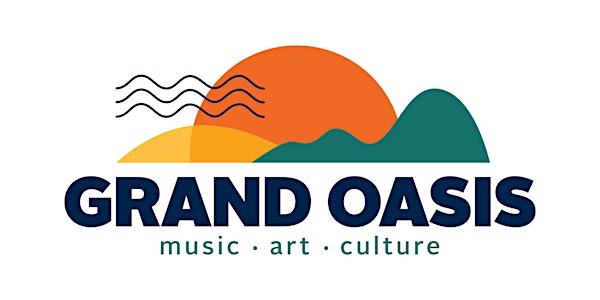 MNS AIR 22 - Music Nova Scotia Artist In Residence
MNS AIR - A Showcase of our next best talent in Nova Scotia! $20,000 in cash and prizes up for grabs!
When and where
Location
Grand Oasis Stage in Grand Parade 1770 Barrington Street, Halifax NS Halifax, NS B3J Canada
About this event
Music Nova Scotia Artist in Residence Submissions Now Open!
(July 19, 2022) – The Music Nova Scotia Artist in Residence Program returns to celebrate the province's best new acts - the winner will walk away with a $10 000 cash prize, mentorship, coaching, and more! The Grand Oasis Stage in Halifax will host the MNS Artist in Residence finals Friday, September 9, 2022 with performances by the top five and the 2021 winner KXNG Wooz.
The event returns with support from Halifax Regional Municipality, Light House and Canada's Music Incubator. The Artist in Residence program aims to provide a local emerging musician or group with financial and professional assistance to develop their career.
Applications are open from July 19 - August 1, 11:59pm AT. The top five will be chosen based on their online applications and submitted music. Apply here. The winner will be chosen after a live performance of the finalists at Grand Oasis Stage, Grand Parade in Halifax on September 9. For more info on scoring please see the Rules and Regulations. It's free to apply; submissions are open to Music Nova Scotia Members only. To become a member of Music Nova Scotia, head to musicnovascotia.ca/join.
You are not eligible for the Artist in Residence program if you are defined as Artist II or Artist III levels in the Music Nova Scotia Investment Program. If you are unsure of your level in the Music Nova Scotia Investment Programs, please contact Julien Matwawana, Interim Education and Investment Program Manager: julien@musicnovascotia.ca.
The top five acts will receive an $500 honorarium for their performance at the Grand Oasis stage and must be available September 9 to perform.
The Grand Prize
● $10 000 cash prize
● Paid performance opportunities at various HRM events (to be determined)
● Paid performance opportunity at Nova Scotia Music Week 2022
● One (1) year membership to Music Nova Scotia ($50)
● 1-day video shoot in the television studio (value $5000)
● 1-year coworking membership at Light House Link (value $2400)
● Three (3), one-hour, virtual mentorship meetings with Canada's Music Incubator (CMI) mentors to be scheduled at artist's discretion (within one year and subject to CMI mentor availability). The artist gets to set the agenda for the meetings based on their needs and priorities. (value $1500)
For more information please contact Event and Strategic Development Manager Dana Beeler,
dana@musicnovascotia.ca