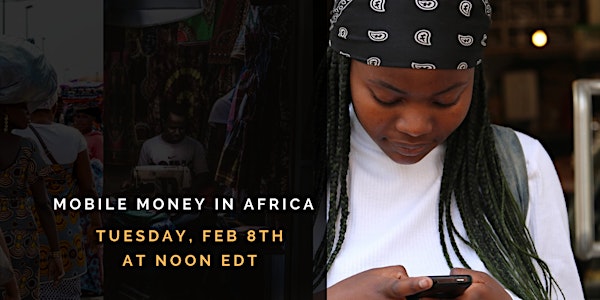 Mobile Money in Africa
Navigate emerging opportunities in Africa's accelerating mobile money ecosystem with global business and investment leaders
About this event
Africa is the global leader in mobile money, with sub-Saharan Africa accounting for almost half a Trillion dollars or over half of all global mobile money transactions in 2020.
Underpinning sub-Saharan Africa's continued dominance and growth in this accelerating ecosystem is a largely unbanked and rapidly growing population, increasing cellular penetration and the evolving utility and sophistication of mobile money-backed products.
Businesses and startups are innovating new mobile money applications in payments, lending, insurance, savings, and other use cases that address some of the continent's challenges at scale.
Join global business and investment leaders operating in this space to gain actionable insights and networks into emerging opportunities, challenges, and trends in Africa's high-growth mobile money market.
Speakers
Marsha Wulff - Co-founder, and Principal, LoftyInc Capital Management
Jesper Drescher - Chairman of Mdundo.com
Delila Kidanu - Co-Founder & COO at Koa Technology
Sunil Sharma - Managing Director at Techstars Toronto
* More speakers to be added
100 Early Bird tickets are available until December 31st, 2021. Register now to save your spot!