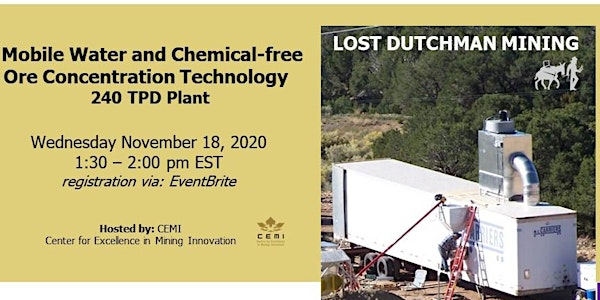 Mobile water and chemical-free ore concentration through technology 240 TDP
Mobile water and chemical-free ore concentration technology featuring disclosure on a 240TPD plant
About this event
Join Ken and the team at Lost Dutchman Mining as they share how their innovative water-free ore concentration (ore-sorting) technology can be scaled up to 240 TDP and how this technology promises to deliver benefits that include:
WATER REDUCTION
CHEMICAL REDUCTION
MATERIAL HANDLING REDUCTION
REDUCED OPERATING COSTS
REDUCED WASTE
The 15 minute presentation will be followed by 15 minutes of questions and answers.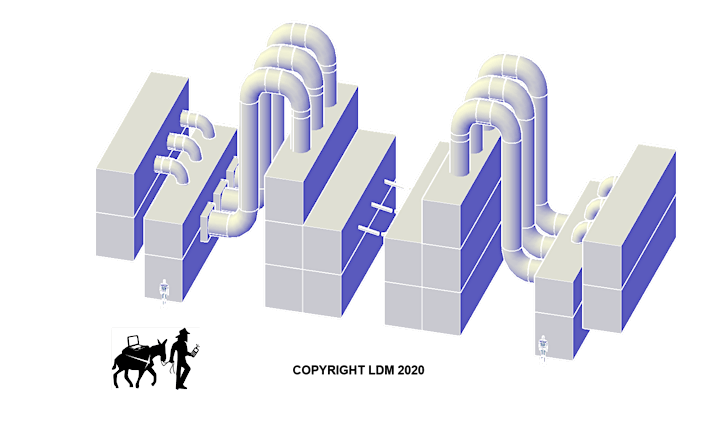 About LDM
Lost Dutchman Mine, LLC (LDM), based in Tucson, Arizona, is a technology development company. LDM has developed a mine ore concentration technology that is capable of concentrating metal ores without the use of water or chemicals. The technology is capable of concentrating gold, silver, copper, tungsten, and many other heavy metal ores and does so in a manner that benefits mine sustainability goals and values. The technology has been tested and subjected to independent third-party review and verification.
About CEMI
The Centre for Excellence in Mining Innovation (CEMI) is an independent Canadian based not for profit organization. CEMI's strategic focus helps to generate greater economic value of mines through technologies, processes and practices to improve the safety, performance and capacity of mines. CEMI is currently inviting members of the innovation and mining ecosystem to consider participating in the MICA Network. More details on MICA can be found at www.cemi.ca/mica contact info@cemi.ca