Description
3X JUNO Nominee AMMOYE releases her newest album "The Light" with special guests Exco Levi, Blessed (Peter J. Skinner) and Michie Mee.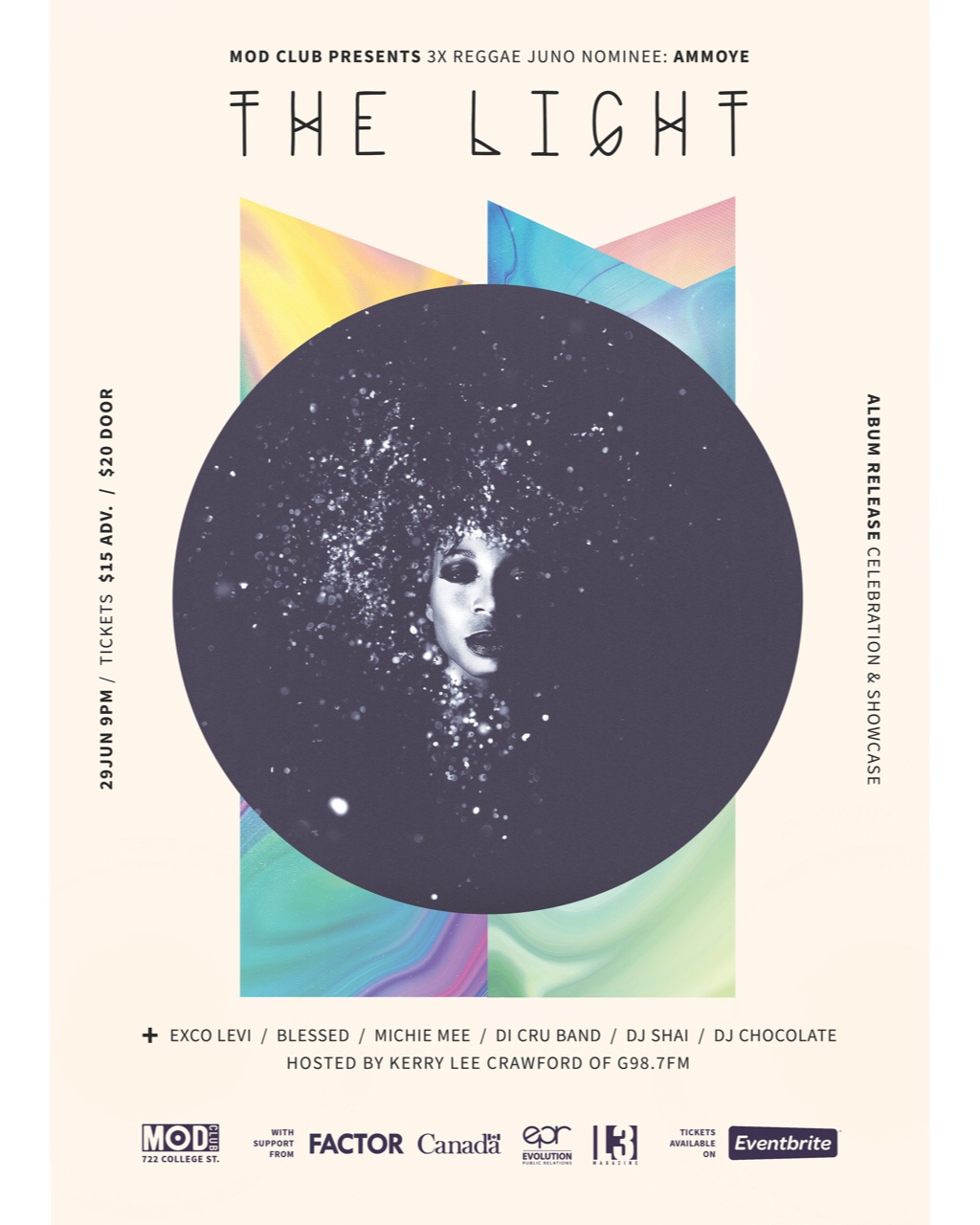 Join us for the celebration of award-winning female reggae artist Ammoye's newest album! Event features special guests and a full album set from Ammoye's newest album "The Light".
$15 in advance, $20 at the door
SEE YOU ON THE 29TH SOUL REBELZ!
FOLLOW THE MUSIC
Facebook: AmmoyesMusic | twitter: AmmoyesMusic | Instagram: Ammoye
Spotify: Ammoye iTunes: Ammoye

For media or industry access to the event, please contact ammoye@evolutionpr.ca.
For media inquiries or to book an interview with Ammoye, please contact:
Meg Sethi, Evolution Public Relations Inc, Meg.Sethi@evolutionpr.ca, 416-823-4577.