Virtual brush pen calligraphy workshop for beginners. All supplies will be shipped to you. Learn from the comfort of your home!
About this event
*Please register by June 22 if you live outside the Greater Toronto Area, or by June 24 if you live within the Greater Toronto Area*
-------------------------------
So you've been curious about calligraphy but don't know where to start.
This workshop is for you if you...
Have tried calligraphy on your own but aren't getting the results you want,
Are a DIY bride looking to add calligraphy to your wedding,
Feel restless and just want to get in touch with your creative side,
Are looking to break up the monotony of the pandemic and want to try a new experience that you can do safely at home,
Want to spice up your bullet journal,
Are tired of boring envelopes when making cards,
Are interested in calligraphy as self-care, as a getaway from your hectic schedule.
If you are any of those, you've come to the right place!
This workshop for beginners will teach you the fundamentals of modern brush pen calligraphy. No prior experience required. All supplies will be provided, and your Zoom link will be emailed to you ahead of the workshop.
"But I'm left-handed!" or "I have awful handwriting!"
This calligraphy workshop is 100% lefty- and bad-handwriting-friendly. Lefties, don't be shy - I have special techniques for you. And no, you don't need good handwriting to try calligraphy (I'll show you why!)
What will I learn?
In 2 hours, you will learn:
supplies required for brush pen calligraphy
how to hold a brush pen
the basic strokes
the lowercase alphabet
What do I bring?
All you need is a device that can connect to Zoom!
I will provide a workshop supply kit, which includes:
a brush pen (small size),
a complete calligraphy workbook, including traceables for the basic strokes, traceables for the lowercase alphabet, and extra pages for practice,
paper to complete your lettering project, which will be writing your name in your own calligraphy style.
Shipping
Your supply kit includes free shipping to Canada and the US only. Please indicate the correct shipping address upon checkout.
If you live outside of Canada or the US, contact annabelle@onwardandinkward.com for options.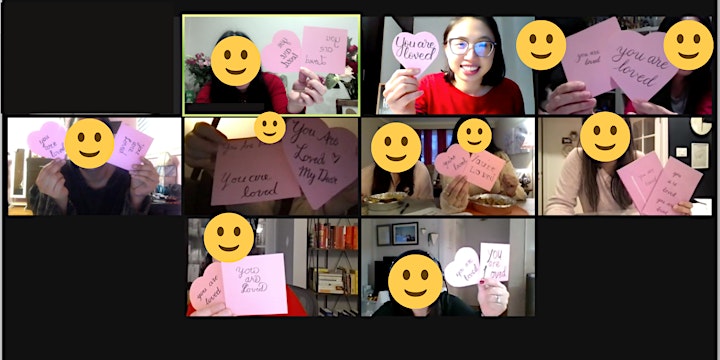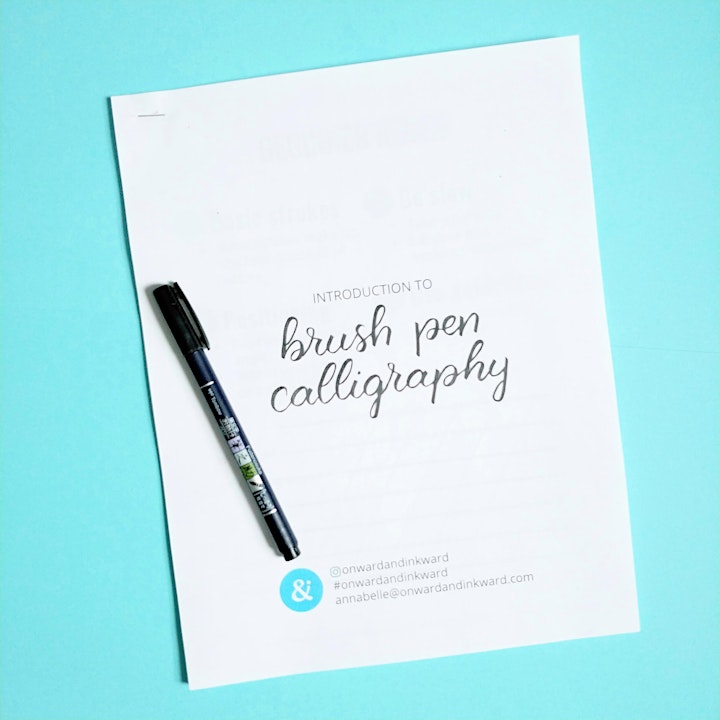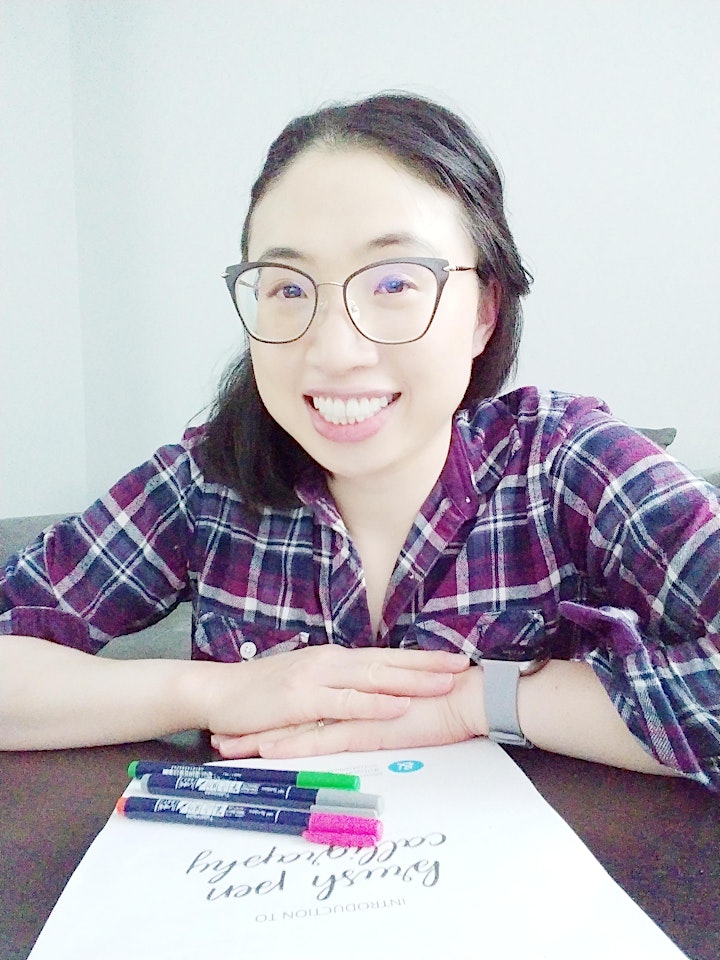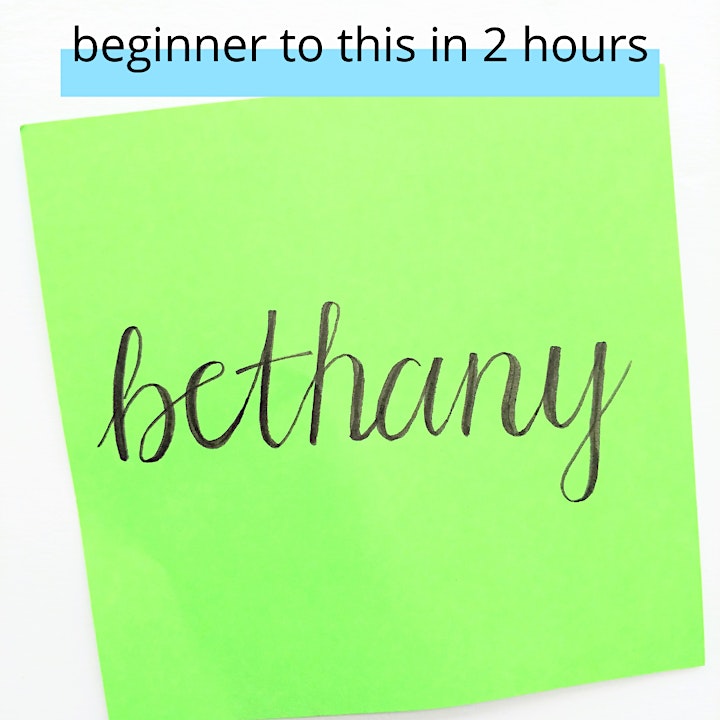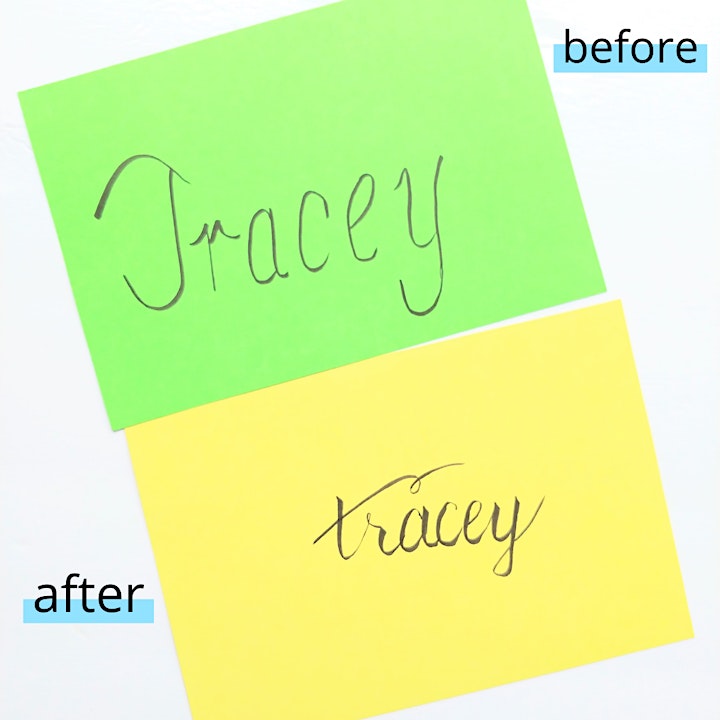 Testimonials
"Annabelle introduced me to the joy of brush calligraphy! I knew I would have a good time but I didn't expect to fall in love with it! Even though we had no experience, she did a good job of introducing us to what it was, basic techniques, and pointing out common first-time errors. At the end I walked away excited to continue learning and practicing on my own!" - Christine K.
"Annabelle offered a fun and challenging workshop learning the intricacies of calligraphy. It was a 2-hour workshop and it "zoomed" by in a flash. I definitely need to practice and can't wait for her to offer another one. If you get the chance to participate, I highly recommend it for a challenge to your creative side." - Brenda A.
"Annabelle is wonderful! She is so knowledgeable about this art form and has a serious passion for teaching and sharing her love for calligraphy with others. This workshop was such an amazing way to de-stress, take my mind off life and dig into my creative side. I highly recommend this class to anyone who has any sort of interest in lettering or learning how to write the basics of calligraphy. Lots of laughs and fun was had throughout! You rocked Annabelle - will definitely be partaking in workshops in the future." - Bethany L.
"...after Annabelle taught us all the letters in the alphabet (and the basic strokes ) in one workshop...I could see all kinds of opportunities to use calligraphy in my regular life and I have used what I learned several times since. Annabelle was professional, clear, and engaging in her instruction - which can be a challenge in a digital workshop. I would recommend Annabelle and her calligraphy classes to anyone without reservation." - Lynette P.
"I had the pleasure of participating in in a virtual 2 hour beginner's workshop in calligraphy. Annabelle is very knowledgeable and skilled in her craft, and the workshop was very well organized both in supplies and time management. It was fun to meet people from around the world and learn a new skill!" - Tracey A.
Questions?
Email me at annabelle@onwardandinkward.com
Refund Policy
No refunds.
Contact
Date and time
Location
Refund policy
Organizer of Modern Calligraphy Workshop - VIRTUAL
Hi, I'm Annabelle! I am a calligrapher and calligraphy workshop instructor from Toronto, Canada. I started calligraphy at the beginning of the pandemic when I needed a creative outlet. I wanted to try something that wouldn't require too many supplies. Naturally I fell into calligraphy since all you need is...well...pen and paper! Now I can't get enough of lettering. I'm excited to share with you my passion. See you at my next workshop!