Modern Ladies of Influence Luncheon, Workshop & Social - Feb. RELATIONSHIPS

Saturday, 1 February 2014 from 11:30 AM to 2:30 PM (MST)
Event Details
Make a commitment to Self and join like-minded ladies at our ladies luncheons with a main serving of personal growth. Keep up to date with the latest information on all pillars of life (health, wealth, family, business, beauty and fashion) and connect with the right people to expand your horizons through this network collaborating on the 1st Saturday of every second month for a full year continuous personal development. This 3 hour collaboration and celebration kicks off with a mimosa, photo opps and:
BRUNCH or LUNCH and DES

SERT by 80th & Ivy - 

 Modern Kitchen

2 INSPIRATIONAL SPEAKE

RS
Julie Clitheroe - A connector of people, businesses and ideas, a Matchmaker at heart; it was a natural fit for Julie to start a Matchmaking Services company.  Julie, saw a huge opportunity to help single men and women meet other quality, compatible singles but in a safe, private and personal way, rather than online dating sites that can be negative and impersonal.  Julie will be speaking on how to become his "The One" and how to keep being his "The One" as well as speak on the top mistakes singles make when dating and also transition that into - How to keep the sparks alive! 
Melissa Macky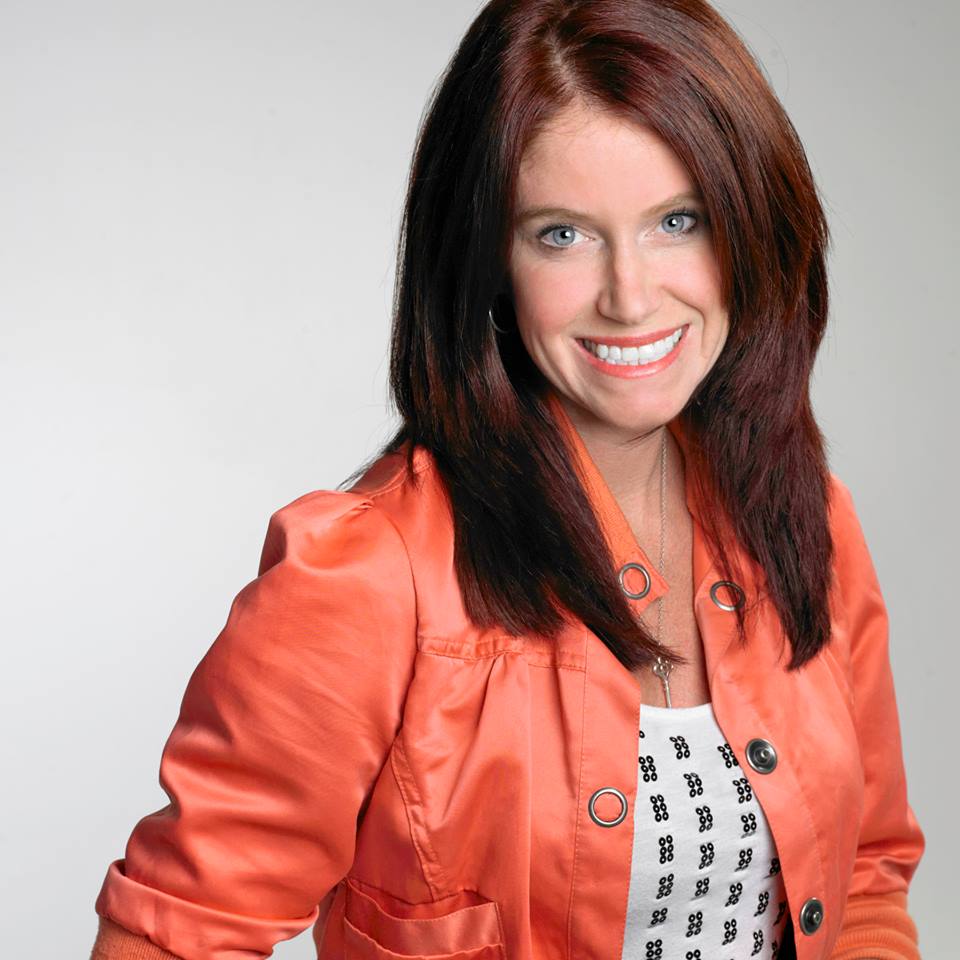 Melissa is an author, speaker & CEO of Travel Chicks, a full service travel agency. A serial entrepreneur from a very young age, Melissa has the ability to connect with people on deeper levels and maintain meaningful relationships with friends, colleagues and business associates. Her blog ignitemenow.com was just nominated as Canada's top Life blog. She has had the privelage to work with CEO's and clients from various backgrounds and one common denominator she's noticed is that people 1) want to see results 2) all share similar stories. She helps people see the masks and stories they have been hiding behind for years and gives women the tools to step into their divinity and shift their mindsets. Melissa is the Mentorship Lead for the nonprofit Women in Leadership and truly believes there is a gem inside every one that is waiting to shine. Melissa will be sharing the #1 secret to having the best relationships with everyone you come in contact with. What does impact, impression and influence all have in common? Learn the language behind great relationships.
FASHION with DESSERT by APT 22
SHOWCASED BUSINESSES
NETWORKING, NEW FRIENDSHIPS & SHOPPING, 

PRIZES from 80th & Ivy, Better - a medical center for complete living, She Apparal Inc., Xocolate Dreams 

and a grand prize of a 1 week stay at West Gate Resorts in Orlando, Florida!! SHOPPING!!
Each luncehon will offer different speakers and topics so that you can take with you your new found skills to use at home or in business. Come be inspired put on your best dress and celebrate your strong yet feminine side. Our network consists of mothers, artists, business owners to CEOs because this is about Self and being inspired to do all that you want to do no matter who or where you are now.
Our mandate is to provide every woman with the best resources and tools to enhance the opportunity for her to make her dreams come true. Our group is about helping each other go beyond our potential in both personal and professional pillars with the highest level of respect as a mother, daughter, grandmother and partner. As equals and inspirational ladies, we aspire to build a strong community fruitioned through trust and ongoing support by referrals through our collaboration of influence by honor as we help one another reach our goals.
It is through these luncheons where we collaborate and leverage our time and resources to move forward with conviction and positive intentions to be another step closer to our dreams. We are set apart by our continuous personal development efforts and accountability through our peers because they say that people who have a strong, continual network of friends and mentors usually live longer. We want you to make a commitment to your Self and treat yourself to a day of trending information and like-minded women that are feminine yet know how to hold her own. This is not just any other luncheon, this luncheon will add value to your life.
Get your tickets fast because seating is limited!!! If you would like to pay by e-transfer please send to modernladiesoia@gmail.com and the answer will be 'what city is this luncheon being held at' in all CAPS.
Just to be sure, please bring your ticket and email your name and confirmation number to modernladiesoia@gmail.com. Thank you so much and we are looking forward to connecting and lunching with you. Please see our website for more details and for the itinerary. 
Please join us on our social networks:
Twitter: @ModernLadiesOI FB: @ModernLadiesofInfluence #mloi
http://rinachong.wix.com/ladiesofinfluence
Tickets are non-refundable. Thank you.
Have questions about Modern Ladies of Influence Luncheon, Workshop & Social - Feb. RELATIONSHIPS?
Contact Rina Chong
When & Where

80th and Ivy Modern Kitchen
1127 17 Avenue Southwest
Calgary, AB T2T 0B6
Canada

Saturday, 1 February 2014 from 11:30 AM to 2:30 PM (MST)
Add to my calendar
Organizer
Hello and thank you for visiting the Modern Ladies of Influence. I hope that today you have pushed harder than you did yesterday and that you have applied all that you have learned to what you do from now on. Throughout the my years of business and networking, I have noticed that there are so many beautiful and talented women out there, and around the world. The only downfall I found, with most women I encountered, is the fear of losing that creates the inability to share with others. To become competitive and closed off shuts doors to new opportunities that would have been presented if women saw each other as support instead of a threat. 
My years as business development with Miss World Canada has made me realize that these young women going into the pageant are about to embark into the real game of life. And as I look at them and see how each young lady is so passionate about helping the world it made me realize that after you reach adulthood there doesn't seem to be anymore support; you are on your own. There is no road map or instruction manual and YOU are the support for your family, friends, partner and work. I watched many women struggle with relationships and career and the ones that were single had a hard time and the ones that had partners didn't have the support they needed from their partner.
As a mother, daughter and entrepreneur my game face is always on and what people don't realize is that I, too, need to be inspired and supported. With that being said, having the ability to connect and inspire those around me has motivated me to create this association where women feel safe, loved, inspired, appreciated and recognized. It is a place where judgement is left at the door and we come together as equals, sharing our visions, goals and dreams; if we never put it out there then we will never know if someone could have helped us. We are all fighting the same battle here so let's not fight against one another, instead, change people's mindsets from competition to collaboration; crucial for what this world needs during this economic shift. I want to see everyone succeed so creating a support network for women who want to get ahead in the fast lane by showing women that they really do have all the tools and resources they need right at their fingertips. 
Connect, collaborate, create and collect. Many blessings and I want you to know that you are already everything that you want to be. Thank you and I look forward to seeing you on the beaches of the world!