About this Event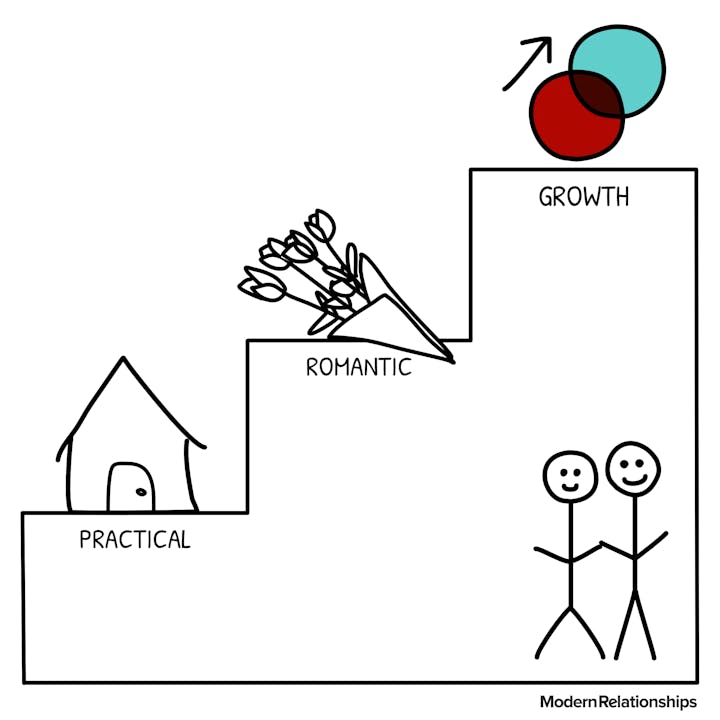 People today don't only want practical or romantic relationships. They want to be with people who inspire them to grow and be the best version of themselves.
Welcome to Modern Relationships.
• • • 
Singles: We'll help you learn how to *be* the right person, so that you can build the kinds of relationships you would like in your life.

Couples: Now that you're in a relationship, how might you make it a great one? How might you consistently bring your best to each other?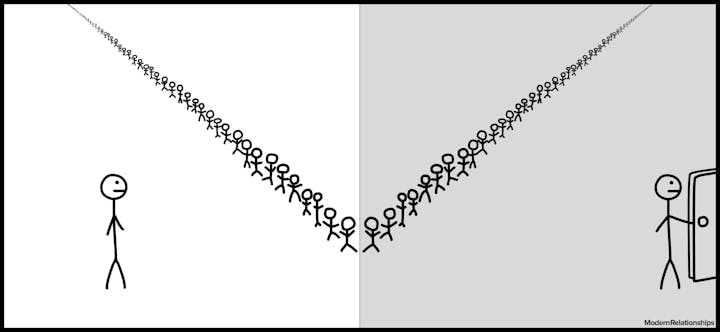 We spend so much time and energy at the front-end of relationships (dating apps, set-ups, parties) and at the back-end (divorce lawyers). 

But what about developing the skills and practices we need in order to bring our best to our relationships?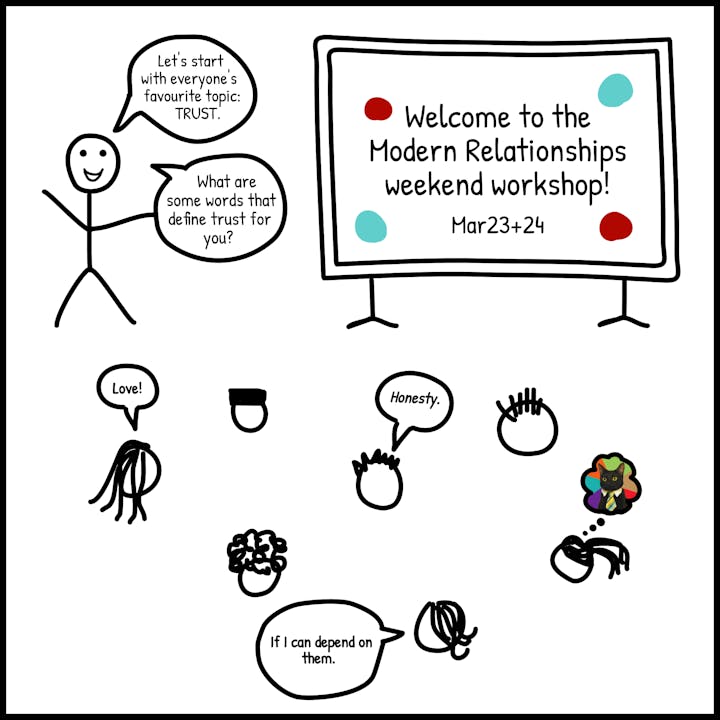 Our closest relationships are a primary determinant of our social, economic, and psychological well being, yet we don't have much in the way of practices or tools to ensure that we consistently build high-quality relationships. So what does a great relationship actually look like? And how might we build one?

Join us on March 23+24 for a hands-on workshop to learn the tools and practices you need to build the relationships you want.

Topics will include: self-awareness, trust, conflict resolution, reactivity, personality styles, and mindfulness.
Invest in being the right person for yourself and the people that matter the most to you.
Seats are limited, register today.

1. Who are you and who is leading the workshop?
The workshop will be led by Alex Li Trisoglio. Alex is a world-class leadership advisor and relationships coach with 20 years' experience working with senior executives of global organizations including McKinsey & Co. and The World Bank. He is an Adjunct Professor at UBC Sauder School of Business, and holds a first-class degree in Theoretical Physics from Cambridge and a PhD in Leadership from UCL. Alex has been teaching meditation and mindfulness for 20 years.
2. Who should come to the workshop? Do I need to be in a relationship?
The only requirement is that you're 18+ and you'd like to learn how to build great relationships. We welcome singles, couples, and those dating to the workshop, and those from diverse communities.
If you're single, bring a friend to get the two-person discount!
3. Will I have to share or stand up in front of the room if I don't want to?

Psychological safety is at the core of our operating model. Workshop participants are invited to share and participate at the level they are comfortable with.

4. What's the schedule going to be like? Are meals provided?
We will start promptly at 9am and end at 5pm on both Saturday and Sunday. Tea and coffee will be available from 8:30am. Meals are not included. We invite you to enjoy a meal at one of the many cafés and restaurants nearby.
5. Is this relevant for my professional development?
While how it applies may slightly differ, the skills and practices to build self-awareness, trust, and resolve conflict are the same and are fundamental in both our personal and professional lives.
If you have professional development funds from your organization, consider using this course as part of your personal leadership growth.
An Important Note on Mental Health
No previous education on relationships is required. However this educational workshop is not therapy. If you have any serious mental health issues or are dealing with addiction, domestic violence, or other serious relationship issues that require intervention, this workshop may not be suitable for you.
Contact
Questions? Visit us at ModernRelationships.com for more information or contact us at info@modernrelationships.com.