Modo AGM, Co-op Fair + After-Party 2014

Wednesday, 22 January 2014 from 6:00 PM to 11:30 PM (PST)
Event Details
This year's Annual General Meeting promises to be a happy one, and not only because of the positive results to be reported...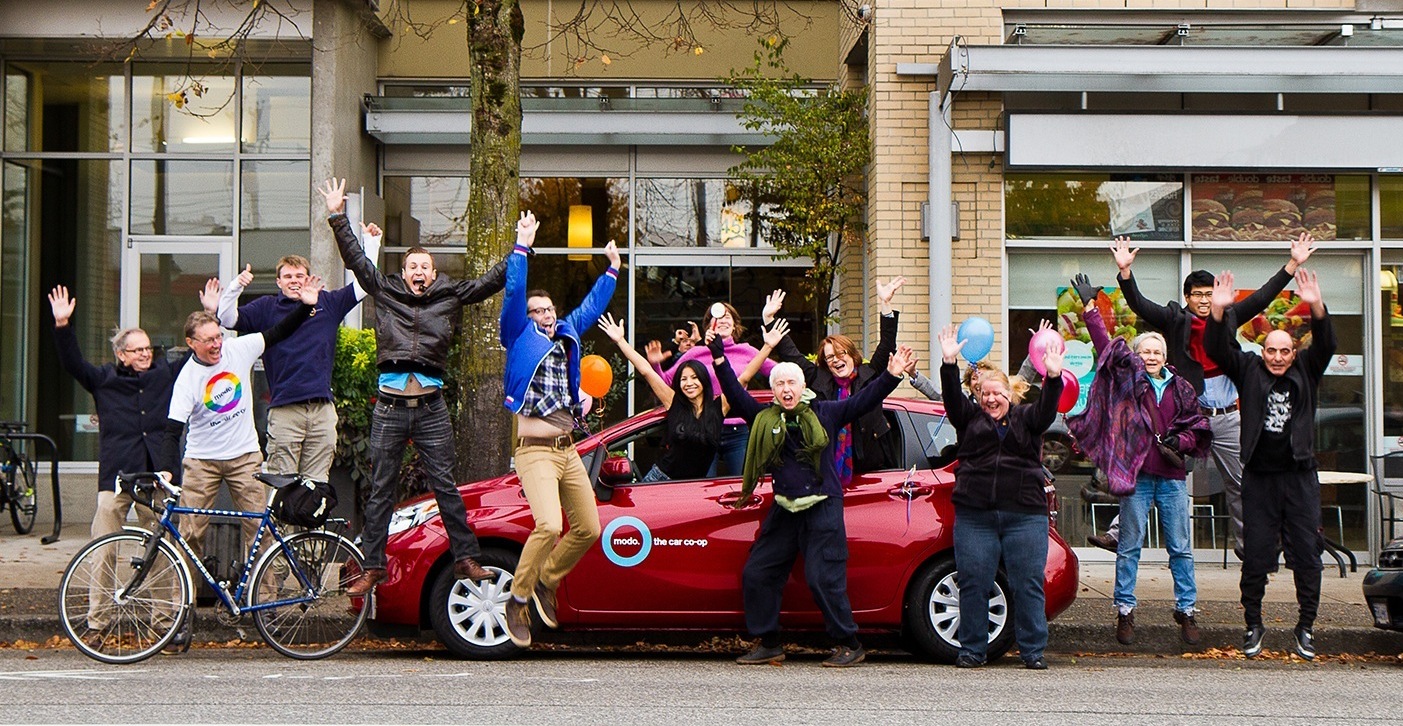 > Co-op Fair – 6-7pm
Preceding the AGM, we'll be throwing our first-ever Co-op Fair, from 6-7pm, inviting delegates from some of our favourite local co-ops to engage with Modo's most engaged members. From gardening to bicycle delivery to groceries to banking to books and more - learn how co-ops can increase your quality of life while supporting a more people-powered and sustainable local economy.
> AGM – 7-9pm
At 7pm, we'll begin our AGM. The AGM offers an opportunity for members to deepen their relationship with their member-owned carshare co-operative. LEARN more about Modo's operations and financial results; CELEBRATE the achievements of the last fiscal year; ELECT three new directors to the board using our new electronic voting system; and MEET other members. 
Everyone is welcome, but only shareholding members may vote. Candidates will speak in person and voting terminals will be available on site. Online voting will close after all eligible AGM attendees have voted.

Registration opens at 6pm; photo ID is required. The meeting will be called to order at 7pm. Light refreshments, coffee and tea will be served. 

Our Annual Report, including audited financial statements for the year ending September 30, 2013, candidate videos and ballots for online voting will be available to shareholding members ahead of the AGM, via Modo's online booking site, Engage. Look for updates in December's Multi-Modo e-newsletter.
(A small quantity of hardcopies will be available at the AGM; help us save paper by downloading the Annual Report instead of taking a hardcopy. We will have Wi-Fi at the AGM venue.)
> After-Party – 8:30-midnight
After the AGM, walk across the street to our offices in the Rogers Building (200-470 Granville Street, at Pender) for a big ol' celebration!
The AGM After-Party starts at 8:30pm and goes to midnight. Expect music from DJ K-Tel, food, drinks (including a special Modo Mocktail), prizes and a chance to meet and mingle with our amazing community of members, Community Partners and Modo allies.
Let's celebrate the awesome achievements of Modo's staff, management and board, while cheersing to our membership, who continue to live car-free and proud!
Great thanks to our friends at Industrial Brand and Steam Whistle for sponsoring the beer for the party!

When & Where

Segal Graduate School - SFU Beedie School of Business
500 Granville Street
Vancouver, BC V6C 1X6
Canada

Wednesday, 22 January 2014 from 6:00 PM to 11:30 PM (PST)
Add to my calendar
Organizer
Modo The Car Co-op is Metro Vancouver's only member-owned not-for-profit carshare, with 300 cars, trucks, electrics and vans across the region. Membership includes gas, insurance, roadside assistance, local toll bridges, and much more!