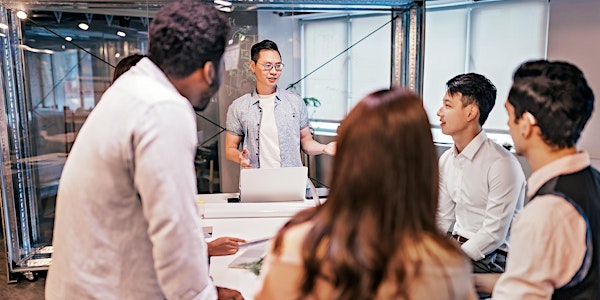 Module 2: Mental Health and the Inclusive Workplace
Sales Have Ended
Registrations are closed
Thank you for your interest in Module 2: Mental Health and the Inclusive Workplace. Registration is now closed. To learn more about the workshop series, Shaping Accessible Employment Practices or to register for future events please visit us at earn-paire.ca or contact Ayela Qaisar at anasruddin@unitedwayeo.ca
Shaping Accessible Employment Practices Workshop Series
About this event
Shaping Accessible Employment Practices is a four-part learning series for employers that is designed to enhance skills and build confidence in shaping accessible recruitment and job retention practices.
These workshops will help employers understand the key elements to accessing the virtually untapped talent pool of persons with disabilities. Participants will also understand how to develop long term strategies towards increasing participation of persons with disabilities in the workplace.
About Module #2: Mental Health and the Inclusive Workplace
Psychologically safe workplaces can play an integral part in bringing out the best potential in employees. This session, Mental Health and the Inclusive Workplace is the second module of the series. It aims to provide employers with insights on how to support employees by creating mentally healthy workplaces and experiences. Creating a "culture of inclusion" can help to promote positive workplace relationships and employee engagement. Topics include good mental health and the mentally healthy workplace; accommodating mental health needs in the workplace; and inclusive leaders and the inclusive workplace.
When you complete this session, you will be able to:
Understand the effects of mental health issues in the workplace.
Identify resources and solutions to create a mentally healthy workplace.
Plan to build a foundation to support an inclusive environment for employees and leaders.
Register today for your free ticket.
For questions about accessibility, to make an accommodation request, or for other inquiries please email Ayela Qaisar at anasruddin@unitedwayeo.ca
This Employment Ontario project is funded in part by the Government of Canada and the Government of Ontario.