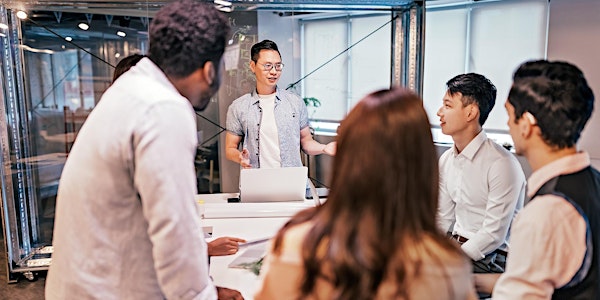 Module 3: Accessible Recruitment and Onboarding
Shaping Accessible Employment Practices Workshop Series
By Employment Accessibility Resource Network (EARN)
Date and time
Thu, Jun 8, 2023 6:00 AM - 9:00 AM PDT
About this event
Shaping Accessible Employment Practices is a four-part learning series for employers that is designed to enhance skills and build confidence in shaping accessible recruitment and job retention practices.
These workshops will help employers understand the key elements to accessing the virtually untapped talent pool of persons with disabilities. Participants will also understand how to develop long term strategies towards increasing participation of persons with disabilities in the workplace.
About Module # 3: Accessible Recruitment and Onboarding
Supporting positive workplace experiences is foundational and requires continuous improvement, adjustment, and evaluation to support the various needs of employees and employers.
In this third session of the workshop series we focus on accessible recruitment and onboarding practices. Although we aim for these activities to be inclusive by design, we explore individual accommodation needs that may arise during the recruitment, interview, and onboarding stages.
When you complete this session, you will be able to:
Outline the components of a positive workplace experience
Understand how a joint responsibility model creates a healthy organizational culture.
Identify the components of disability-inclusive and accessible recruitment practices.
Review interview and onboarding processes in your organization and determine solutions to ensuring they are inclusive.
Register today for your free ticket.
For questions about accessibility, to make an accommodation request, or for other inquiries please email Ayela Qaisar at anasruddin@unitedwayeo.ca
This Employment Ontario project is funded in part by the Government of Canada and the Government of Ontario.
About the organizer
Thank you to our funder / Merci à notre bailleur de fonds :