Learn about the history of Residential Schools in Canada
About this event
The Woodland Cultural Centre was established in October 1972 under the direction of the Association of Iroquois and Allied Indians upon the closure of the Mohawk Institute Residential School. Woodland Cultural Centre serves to preserve and promote Indigenous history, art, language and culture.
The Canadian Race Relations Foundation was created by the Government of Canada as a Crown Corporation in 1996, as part of the Japanese Canadian Redress Agreement, to reaffirm the principles of justice and equality for all in Canada.
The recent 'discoveries' of the children of residential schools is news to many of us, but for many others that reality has shaped generations. We hope this tour will provide more context, depth and awareness to these lived experiences.
This virtual tour video was created with local production company Thru the Reddoor, and it follows a guide, as they give a tour of the former Mohawk Institute Indian Residential School. During the video, the guide will provide the history of the institution over its 140-year history. Viewers will get to see the different rooms in the school, from the girls' and boys' dormitories, the cafeteria, laundry room, and other rooms throughout the building, as well as hear interviews from five Survivors of the Mohawk Institute.
Simultaneous Translation will be available
-------------------------------------------
Le Woodland Cultural Centre a été créé en octobre 1972 sous la direction de l'Association of Iroquois and Allied Indians à la fermeture du Mohawk Institute Residential School. Le Woodland Cultural Centre sert à préserver et à promouvoir l'histoire, l'art, la langue et la culture indigènes.
La Fondation canadienne des relations raciales a été créée par le gouvernement du Canada en tant que société d'État en 1996, dans le cadre de l'Accord de redressement des Canadiens japonais, afin de réaffirmer les principes de justice et d'égalité pour tous au Canada.
La récente "découverte" des enfants des pensionnats est une nouvelle pour beaucoup d'entre nous, mais pour beaucoup d'autres, cette réalité a marqué des générations. Nous espérons que cette visite fournira un contexte, une profondeur et une sensibilisation à ces expériences vécues.
Cette vidéo de visite virtuelle a été créée avec la société de production locale Thru the Reddoor. Elle suit un guide qui fait visiter l'ancien pensionnat autochtone du Mohawk Institute. Au cours de la vidéo, le guide présente l'histoire de l'établissement au cours de ses 140 ans d'existence. Les téléspectateurs pourront voir les différentes pièces de l'école, les dortoirs des filles et des garçons, la cafétéria, la buanderie et d'autres pièces du bâtiment, et écouter les interviews de cinq survivants du Mohawk Institute.
Une traduction simultanée sera disponible.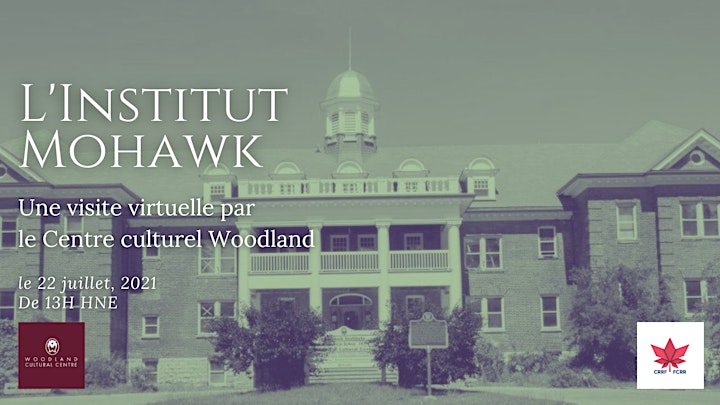 Organizer of Mohawk Institute Indian Residential School Tour

The work of the Foundation is premised on the desire to create and nurture an inclusive society based on equality, social cohesion, mutual respect, human dignity and belonging.
Le travail de la FCRR repose sur le désir de bâtir et d'entretenir une société inclusive fondée sur l'équité, l'harmonie sociale, le respect mutuel et la dignité humaine.