Mom Biz Retreat - Chicago

Friday, January 27, 2012 at 1:00 PM

-

Sunday, January 29, 2012 at 4:30 PM (CST)
Event Details
Hey Mom Entrepreneurs! Do you need a time out?
Invest a weekend making your business successful AND enjoying some much-needed "me time"?
The

Mom Biz Retreat


January 27, 28, 29, 2012
The Amalfi Hotel in Chicago!

If you are an established mom business owner, or a work at home mom, thinking about starting your own business, ponder this:
Working harder at your own business than you did when you worked for someone else?

What if your business is viable?

What if you had someone to guide you on the next steps?

What if you had support to get to where you're going?

What if the number of hours you spent went down and your profit went up?


What if your family saw more of you?


What if you knew how to find more ideal clients? The ones you love to work with?


What if you worked hard AND got paid for it?

Connect with other like-minded mompreneurs who understand your world?


Are you ready to learn how to build a successful business, and then to make a plan to do it and start taking action IMMEDIATELY with an experienced business coach to mentor you each step of the way?

What if you ate five excellent meals that you didn't have to cook?

Imagine two nights of uninterrupted sleep in a luxurious hotel surrounded by unbelievable beauty!

What if you had on-site spa services to pamper you and make you feel loved?
"  Lara and Shelagh have an amazing program for any woman business owner to focus on what she needs to create a powerful vision of what she wants in her business, family and personal life.  " Barbra Alberts, Founder of Self Indulgence.

When you come home on Sunday, you will have in your business toolbox:

A killer Time Map to provide clarity around when you are actually available to work.
A clear picture of the viabilty of your business and a better understanding of what to modify to make it more sustainable.
A rockin' elevator pitch that gives you the confidence to market yourself and qualify clients.

An EASE Mindset designed to help you do only the work you love with clients you love to serve.
A proven, well-designed business model that leverages your expertise and keeps your customers coming back.

A tight engagement marketing strategy showing you where to find your target clients and how to build lasting, profitable relationships with them.
Specific systems and support structures to allow you to grow and prosper.
Your one page business plan for the year.
A weekend away to work ON your business, not IN it.
Incredible memories and relationships with 20-30 motivated, inspired, incredible women who have been where you are and live in your world.

"  I went away with a stronger intention to be kinder to myself and my health. I also went away with a sense of strength knowing that I had great clarity about the direction of my business.  "  Leigh Mitchell, Founder of Women In Business Network

More good news. You also get:

An accountability network of like-minded mompreneurs who truly GET IT, and understand what's important to you, who are willing to help you get there.
Two breakfasts, two lunches, coffee breaks and one exquisite dinner at a landmark Italian Steakhouse (complete with wine) that you don't have to cook (or clean up after!).
Uninterrupted sleep, no laundry, no kids (did we mention no kids?), no husbands.
R&R: come in your yoga (or comfy) pants, relax and refresh your body with our private yoga sessions each morning (we provide the mats). 

Access to all manner of in-room spa services to help you get the relaxation you crave and deserve. 

All sorts of shopping opportunities to reward your hard work.


The chance to hang out with a group of like-minded women who will probably say "Me, too!" more times than you can count over the weekend!
Now is your time to think about:
branding
business planning
time management
work/family balance strategies
social media marketing plans
creating systems and structures to support you, what to delegate, how to manage your business, and where to find more clients…
Let's do it together so you get it DONE!

"The collective wisdom of this group was incredible! I've always said that "Together We Are Stronger," and the Mom Biz Retreat has proved the theory ten-fold!  " Karen Climans, Founder Tail-Wags Helmet Covers

Your 3 day agenda to success:

Friday

Arrival and Check-in
Why We Work and What We Want
Secrets of a Successful Mompreneur Business
Friday Night
Meet and Greet (w/appetizers and drinks) at the Ravello Lounge

Saturday
Wake-Up Yoga
Gourmet Buffet Breakfast
Time Mapping—How to Handle All Your Priorities in the Time You Have
Mastering the E.A.S.E. Mindset
Delicious 4 course Lunch
Branding—How to Attract your Ideal Clients and Keep Them Forever
Coffee Break
Engagement Marketing
Accountability and Action Steps
Free Time (Spa or shopping, anyone?)
Saturday Night 
Exquisite Gourmet Dinner With Our Group at 437 Rush Street

Sunday
Wake Up Yoga
Another gourmet Breakfast
Set Yourself Up For Growth
Coffee Break
Create Your Business Model
An exquisite Lunch
One Page Business Plan
Coffee Break
Challenge of Change
Finish Time is 4:30pm
"Lara and Shelagh, you are both motivating, inspirational, driven, caring, supportive and committed to the Mom Biz Retreat participants, and I wouldn't hesitate to recommend it to other women!  "  Judy Ranieri, Owner Small Biz Cafe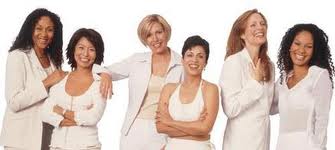 This is a learn and DO event.  You are working ON your business in a supportive and nurturing environment. 
This weekend, you walk away with awesome tools for your business toolkit–plans, guides, checklists, action items, next steps…  You'll be doing the work of business owners, the stuff it takes to build a successful business, that you often push aside when you're busy.

So much business coaching and training is packed into this weekend, so you  accomplish much in the short time you are away from your family.
"I was soooo inspired by all these women you brought together. I really enjoyed the weekend and learned a lot about so many things. I was telling everyone about it and I have more women interested to join.  " Ravi Choudhry, Founder Neuro Health, Inc.
Private coaching clients pay $300 per hour to learn these tools over weeks and months of one-on-one coaching. This information is $3,000+. It has been packed into one deluxe weekend for mom.
They say that if you take money out of your pocket and invest it in your mind, then your mind will find a way to put it back in your pocket and then some.

Early Bird (until November 15): $495 ENDED


Bring-a-Friend rate (until December 16): $450 each
(Bring-a-Friend rate only available when you and a friend sign up together and both names are listed in the registration field on the EventBrite sign-up page.)

Regular rate (until January 27): $595
How powerful will you feel when you are clear on your brand, your business model, your business plan and your marketing strategy? How happy will you be when you create a schedule that gets your work done without feeling guilty about stealing time away from your family?
What if you were one of the 30 incredible women in that room for 3 days?
Now is your time to draw a line in the sand and jump in with both feet.
You deserve this. 
Your family deserves this.

"  Life changing. I can't stop thinking about the Mom Biz Retreat and everyone that was there.  "  Susan Schenck, Technology and Tools for Kids
Come and indulge yourself by staying Friday and Saturday nights at the Amalfi Hotel, where all the meetings,  Meet and Greet reception, and Wake-Up Yoga Sessions take place.
You can have a special Mom Biz Retreat participant room rate of $109/night (+ taxes) for a deluxe room with a king bed or  $119/night (+ taxes) for a deluxe room with two queen beds. Click here for the MomBizRetreat Hotel Room Reservation link.

Or you can call 877-262-5341 and mention "MomBizRetreat." Book asap to get our special rate!

When you book your room, also consider booking your massage, facial or pedicure to round out the Retreat!

What's Included:
The Retreat includes two-and-a-half days of workshops on Friday afternoon, all day Saturday and all day Sunday, two breakfasts, two lunches, snacks, and one gourmet dinner with wine on Saturday night. It also includes the morning Wake Up Yoga Sessions on Saturday and Sunday, and the evening "Meet and Greet" reception in the Ravello Lounge, plus all your workbooks, checklists, plans, templates, models, how-to guides, fill-in-the-blank exercises and other resources we provide to help you get things done. We are providing tons of hands-on, do-it-now tools that are critical to your mompreneur success. It's like six months of business coaching in two days!
You are capable of accomplishing in one weekend what some people take a year to do. Then socialize, relax, and indulge in the treats a world-class spa offers with a group of women you'll call BFFs before the end of the weekend.

" I just wanted to thank you all for taking me into the fold and being such an inspiring group to bounce ideas off of. What a great retreat and wonderful learning opportunity.  " Anjum Nayyar, Founder and Editor Masala Mommas 
The small print:
What is not included in your MomBizRetreat registration fee is your hotel room at Amalfi and the lovely spa services you choose yourself.

You owe it to yourself, your family and your business to take care of yourself, to be the best mom and business owner you can be.
Take this time to do the visioning, planning and strategizing that will allow you to be successful on your own terms and create a business that you and your family love!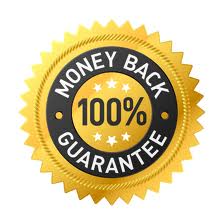 Let us remove all the risk for you.
The return on your investment is guaranteed! If at the end of the weekend, you have done all the work and you don't walk out with the tools, knowledge and strategy that you need to make money in a business you love, we'll give you 100% of your registration fee back. Guaranteed.




The MomBizRetreat 2012 Title Sponsor
Thank you to our MomBizRetreat Chicago Sponsors
Thank you to our MomBizRetreat Chicago Supporters

Still have some questions? We would love to answer them.
Call or email Lara (lara at mombizcoach dot com) or Shelagh (shelagh dot cummins at gmail dot com) to talk it over.
In the mean time, head on over to MomBizRetreat.com and read testimonials, see pictures, read the blog and hear all that we have planned for you!

We can't wait to see you!
Warmly,
Lara Galloway
and
Shelagh Cummins
Interested in getting a whole bunch of digitally-savvy mom entrepreneurs interested in your business, product or service? We'd love to help you with that. Various sponsorship levels are available. Just contact Lara for our sponsorship deck: lara at mombizcoach dot com, or DM her on twitter.636363
*We are unable to offer refunds once tickets are purchased. You are, however, welcome to transfer to an alternate date/city or sell your ticket to another person. Your credit will remain on file for a future event. The credit is good for 18 months. Please email us for details.
When & Where

The Amalfi Hotel Chicago
20 W Kinzie St
Chicago, IL 60611


Friday, January 27, 2012 at 1:00 PM

-

Sunday, January 29, 2012 at 4:30 PM (CST)
Add to my calendar
Organizer
Shelagh Cummins and Lara Galloway are the co-founders of MomBiz.com - where MomBiz Owners connect to grow and learn. We are dedicated to helping MomBiz Owners manage their business, their families and themselves successfully.  
Lara Galloway (@mombizcoach) is a certified business coach who supports helping mombiz owners run successful businesses while raising their family. MomBizCoach.com
Shelagh Cummins (@shelaghcummins) is a business trainer, speaker and consultant who specialises in helping women own their time, double their income and accelerate the growth of their business. Shelaghcummins.com