Mom Biz Retreat

Saturday, September 17, 2011 at 7:15 AM

-

Sunday, September 18, 2011 at 4:30 PM (CDT)
Event Details
Hey Mom Entrepreneurs!
Do you need a weekend away?
Want to spend it making your business successful AND enjoying some much-needed "me time"?
Join us for the first ever


Mom Biz Retreat


September 17-18
The MillCroft Inn Vintage Hotel
Caledon, Ontario!

If you are a work at home mom, thinking about starting your own business, or an established mom business owner, let me ask you some questions:
Are you tired of working harder for your own business than you did when you worked for someone else?

Are you wondering if your business is actually viable?

Do you wish you had someone to guide you on your next steps?

Do you need some support to get to where you're going?

Do you need a business plan, but have no idea how to create one?

Are you struggling to act like a business owner, but can never seem to get around to it with all the other demands on your time?

Is your business growing, but you have hit the limit on the number of hours you can spend to do the work?

Does your family complain that you work all the time?

Do you wish you knew how to find more ideal clients you love to work with?

Are you sick of working incredibly hard and having next-to-nothing to show for it?

Would you love the opportunity to connect with other like-minded mompreneurs who GET YOU?

Are you ready to learn how to build a successful business, and then to make a plan to do it and start taking action IMMEDIATELY with an experienced business coach to mentor you each step of the way?

Could you use a few good meals that you don't have to make yourself, plus two nights of uninterrupted sleep in a luxurious vintage hotel surrounded by unbelievable beauty, plus on-site spa services to pamper you and make you feel loved?
If you answered yes to most of these questions… then what are you waiting for?
When you leave on Sunday, here's what you will have in your business toolbox:

A Time Map to provide clarity of when you are actually available to work.
A clear picture of the viabilty of your business and a better understanding of what we can modify to make it more sustainable
A rockin' elevator pitch that gives you the confidence to market yourself and qualify your clients

An EASE Mindset designed to help you do only the work you love with clients you love to serve.
A well-designed business model that helps you leverage your expertise and keep your customers coming back for more.

Your engagement marketing strategy so you know where to find your target audience and how to build relationships with them.
Specific systems and support structures to allow you to grow and prosper.
A one page business plan for next 12 months.
A weekend away to work ON your business, not IN it
But wait… that's not all…

An accountability network of like-minded mompreneurs who truly GET YOU, understand what's important to you, and who are willing to help you get there.
Two breakfasts, two lunches, coffee breaks and one five-course dinner complete with wine tasting that you don't have to cook (or clean up after!).
Uninterrupted sleep, no laundry, no kids (did we mention no kids?), no husbands.
R&R: come in your yoga (or comfy) pants, walk along lovely nature trails in the picturesque Village of Alton, Ontario, have access to all manner of spa services and yoga classes to help you get the relaxation you crave and deserve, two swimming pools on the vintage hotel property to relax and swim in, and the chance to hang out with a group of like-minded women who will probably say "Me, too!" more times than you can count over the weekend!
It's time to stop thinking about branding, business planning, time management, work/family balance strategies, social media marketing plans, how to create systems and structures to support you, what to delegate, how to manage your business, and where to find more clients…and time to put it in action by getting it DONE!
Take a look at the jam-packed agenda we have created to help you make your mompreneur business a success:
Friday Night
Arrival and Check-in
Mastermind in Your Yoga Pants
Saturday
Wake-Up Walk
Breakfast
Why We Work and What We Want
Secrets of a Successful Mompreneur Business
Coffee Break
Time Mapping—How to Handle All Your Priorities in the Time You Have
Mastering the E.A.S.E. Mindset
Lunch
Branding—How to Attract your Ideal Clients and Keep Them Forever
Coffee Break
Engagement Marketing
Accountability and Action Steps
Free Time (Spa, anyone?)
Five Course Dinner With Wine Pairing
Sunday
Wake Up Walk
Breakfast
Set Yourself Up For Growth
Coffee Break
Create Your Business Model
Lunch
One Page Business Plan
Coffee Break
Challenge of Change
Finish Time is 4:30pm
But wait, Lara and Shelagh… 
"That's more expensive than a conference."
Yes, we know.  Why? Simple.
This is not a conference.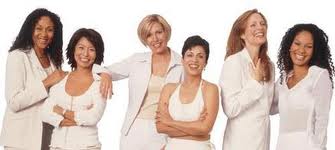 This is not a sit, listen and learn event.  This is a listen, learn and DO event.  You are going to be working ON your business in a supportive and nurturing environment. 
The weekend is designed to have you walk away with awesome tools for your business toolkit–plans, guides, checklists, action items, next steps…  We'll be doing the work of business owners, the stuff it takes to build a successful business, but that we always push aside while we're busy doing work to make money.
What is it costing you to continue operating the way you are, without the vision, the plans, the strategy and the resources needed to create the successful business you want? How much longer do you want to keep doing the "feast or famine" cycle, since you're not sure where your next client is going to come from?



We have packed so much business coaching and training into this weekend because we know you need to accomplish as much as possible in the short time you can afford to be away from your family.
Lara's private coaching clients pay $300/hr. to learn these tools over the weeks and months we work together. The value of this information is easily between $2,000-$3,000, but we want to make this an affordable opportunity that you won't pass up.
Early Bird (until July 15th): $425

Bring-a-Friend rate (until September 7th): $450
(Bring-a-Friend rate only available when you and a friend sign up together and both names are listed in the registration field on the EventBrite sign-up page.)

Regular rate (until Sept 7th): $495
Think of how powerful you'll feel when you are clear on your brand, your business model, your business plan and your marketing strategy! And how happy you'll be when you create a schedule that allows you to get work done without feeling guilty about stealing time from your family!
We only have room for 25 women, since we want an intimate, focused, and action-taking group! Register now so you can reserve your spot!
Come and indulge yourself by staying Friday and Saturday nights at the Millcroft Inn. The place is divine! Read all about their rooms, amenities, and spa services here.
We have secured a special Mom Biz Retreat participant room rate of $195/night (+ taxes) for single or  $98 (+ taxes) double occupancy.
Just mention our group name: Mom Biz Retreat, and make sure you book by August 15 to guarantee that rate!
Why not book your massage, facial or pedicure to round out the Retreat? Work hard, then reward yourself for your effort!
What's Included:
The Retreat includes two full days of workshops on Saturday and Sunday, two breakfasts, two lunches, snacks, and one five-course meal with wine tasting menu. It also includes the morning nature walk and the evening "Mastermind in Your Yoga Pants" session, plus all your workbooks, checklists, plans, templates, models, how-to guides, fill-in-the-blank exercises and other resources we provide to help you get things done. We are providing tons of hands-on, do-it-now tools that are critical to your mompreneur success. It's like six months of business coaching in two days!
You'll be amazed at what you're capable of accomplishing in one weekend. Bet it's more than you would normally get done in a year! And then you'll have the chance to socialize, relax, and indulge in all the treats a world-class spa can offer with a group of women you're gonna love! What's not to love?
What is not included is your hotel room at Millcroft and any of the lovely spa services you may choose to indulge yourself in while there. We made the hotel rooms optional since we know so many GTA folks will choose to drive  if they need to save money and forgo the room cost.

You owe it to yourself, your family and your business to take care of yourself and be the best mom and business owner you can be. Take this time to do the visioning, planning and strategizing that will allow you to be successful on your own terms and create a business that you and your family love!
Still have some questions? We would love to answer them. You're welcome to contact Lara (lara at mombizcoach dot com) or Shelagh (shelagh dot cummins at gmail dot com) to talk it over.
We can't wait to see you!
Warmly,
Lara Galloway
and








Shelagh Cummins
Wanna be a sponsor and get a chance to market your business to our participants? We are accepting donations of spa goods, beauty products, healthy snacks,beverages and discounts for services and products that mompreneurs love to include in our Mom Biz Retreat gift bag.
Think you've got something that fits? We'd love to talk to you about it and tell you how we can shine a spotlight on your business in return for your contribution! Just contact Lara for details: lara at mombizcoach dot com, or DM her on twitter.

* We are unable to offer refunds once tickets are purchased. You are, however, welcome to transfer or sell your ticket to another person. Please email us for details.
Attendee List
Sort by:

Date

|

First Name

|

Last Name
When & Where

Millcroft Inn and Spa
55 John Street in the Village of Alton Ontar
Caledon, Ontario L7K 0C4
Canada

Saturday, September 17, 2011 at 7:15 AM

-

Sunday, September 18, 2011 at 4:30 PM (CDT)
Add to my calendar
Organizer
Shelagh Cummins and Lara Galloway are the co-founders of MomBiz.com - where MomBiz Owners connect to grow and learn. We are dedicated to helping MomBiz Owners manage their business, their families and themselves successfully.  
Lara Galloway (@mombizcoach) is a certified business coach who supports helping mombiz owners run successful businesses while raising their family. MomBizCoach.com
Shelagh Cummins (@shelaghcummins) is a business trainer, speaker and consultant who specialises in helping women own their time, double their income and accelerate the growth of their business. Shelaghcummins.com