Description
Join us as we are celebrating International Women's Day!
March 8th also marks the first year anniversary of Mom2Mom Biz meet ups! With 1,350+ members and growing..Today we will celebrate connection, unity, support, co-creation..
We will also focus on ourselves, nourish, nurture our souls; we will raise the vibration by a group meditation. Lisbeth Primdahl Fregonese, our venue host and the founder of Wholistic Wellness Communities will facilitate the group meditation and she will also talk about living your authentic and best version of Self. Here is Lisbeth's message:
"Ladies, 2018 is Your Year! As Oprah said, there is a new day in the horizon. We spend so much of our time and energy caring for others, and nurturing everyone in the family, that we barely have any time to think about or nourish ourselves. Very often, with the little time we do have, we spend it trying to create a new business, new opportunities etc. What if you were to make Yourself your new and exciting project this year? What if you were to take time and energy to invest in You? What results would you see? Join us for this nurturing event!".
---
Admission to this event is donation based. Collected proceeds will be fully donated to Halton Women's Place. Halton Women's Place is an organization providing shelter and crisis services for physically, emotionally, financially and sexually abused women and their dependent children and is dedicated to ending violence against women and their children.
Also, you are welcome to bring in-kind donations of goods; New only items that are indicated in HWP Shelter Need's List - we will arrange the delivery of the collected items to the Shelter after our event:
http://haltonwomensplace.com/ways-to-give/in-kind-donations-of-goods/
If you are unable to attend the event, but wish to join the celebration by contribution, you can still donate through the secure Eventbrite link until March 8th.
If you have any questions, please contact Bella Ben Onay through FB messenger.
---
About Mom2Mom Biz:
Mom2Mom Biz is a networking and empowerment group for women entrepreneurs who love to connect with like-minded individuals. We connect online every day in our Facebook community and meet face-to-face during our NET(WORK)SHOPs. If you are not an entrepreneur yet, but looking for ideas, inspiration, motivation and learning opportunities, you are welcome to join us too! Here is the link to M2MB:
https://www.facebook.com/groups/mom2mombiz
---
About our Speaker & Meditation Facilitator Lisbeth Primdahl Fregonese: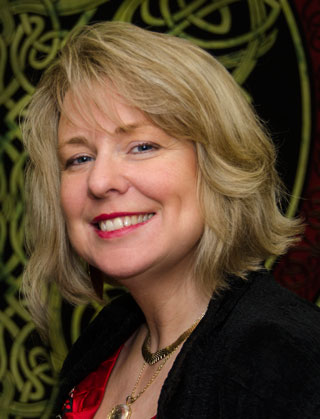 Born in Denmark in 1971, Lisbeth attended the Rudolph Steiner School of Arts (Waldorf) which encourages practical and artistic learning to enhance the imagination of the young mind. Staying true to the philosophy, "education of the inner spirit must be equally valued and nourished as is mindfulness learning," Lisbeth flourished in this type of learning environment where she was free to explore and express her true spirit and nature from a very young age.
In December of 1979, Lisbeth's family immigrated to Canada, and in 1981, her father started a business selling therapeutic devices that helped people with pain and physical ailments as well as offering a natural healing modality incorporating an Auric Cleansing System. It did not take long for Lisbeth's father to notice that she had a gift. These experiences laid the foundation for what was to become Lisbeth's lifelong path of helping others.
Throughout the years she has continued faithfully on that path, developing her gift of sensitivity. In addition, she has met and learned a great deal from some of the most amazing teachers, healers, psychics, alternative doctors and practitioners and incorporates their teachings into her practice as an Intuitive Energy Worker and Spiritual Guide …
Lisbeth also developed a passion for the Classical Martial Arts and holds a 2nd Degree Black Belt in Karate-Do as well as a 1st Degree Black Belt in Kobudo (ancient weaponry). Lisbeth continues to practice in Chinese ancient arts of Tai Chi and Qi Gong on a daily basis and thoroughly enjoys her daily meditations.
She continues to this day to work with Shaman's, Ayurvedic Practitioners, Naturopathic Doctors, Intergalactic Elders, Sound Therapists etc. in order to personally grow and evolve her passion for Health, Spirituality, and Meditation. And so the journey continues…
---