Description
Welcome to Mom2Mom Biz -- NET(WORK)SHOP #11 @ Oakville!
Mom2Mom Biz is a networking group for women entrepreneurs who love to connect with like-minded individuals. We connect online every day in our Facebook community and meet face-to-face during our NET(WORK)SHOPs. If you are not an entrepreneur yet, but looking for ideas, inspiration, motivation and learning opportunities, you are welcome to join us too! Here is the link to M2MB:
https://www.facebook.com/groups/mom2mombiz
NET(WORK)SHOP events are intimate networking events, that give biz women the chance to connect with members of the community, learn interactively from business experts, build both personal and professional connections, swap start-up stories, give and receive referrals within the fast growing network of women business owners.
Event schedule:
10:00 am - 10:30 am : Networking
10:30 am - 12:00 pm : Workshop & Exercise
Yoga Mat, Water, Power snacks will be provided. Participants will receive fantastic swag bags!
Free parking is available in front of the venue.
---
WORKSHOP
Summer is right around the corner. Now is the time to start working on those summer bodies. It doesn't matter where you're starting from. You just have to START.
And fitness expert Tamara Vahn is going to kick us into gear!
In this jam-packed, body moving workshop you will:
Learn simple tips to fitting fitness in your schedules

Discuss motivation and hurdles with being active and staying active

Get Tamara's Top 4 strategies for shedding weight (they're easier than you think)

Learn or re-learn 5 foundational exercises to build strength and shape the body fast (let's just say a squat isn't a squat until you try it her way)
It doesn't matter if your body has 10 year old rust on it or if you're a weekend warrior, YOU Need This!
What to wear & bring:
Wear clothes you can exercise in

Separate indoor exercise shoes

A towel…you are definitely going to be sweating at some point!
---
About Tamara Vahn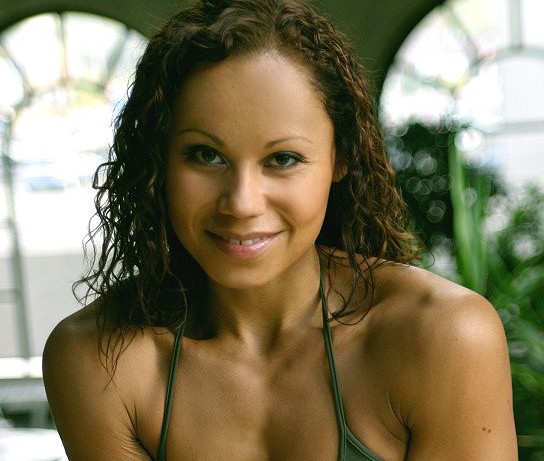 Tamara Vahn is a mama of 2 small humans and owner of Body By You in Oakville. Her wealth of knowledge in fitness, nutrition and life form the perfect apex for her clients and participants. She really has 'been there, done that' and can certainly empathize with most in their fitness challenges which makes her quite unique. To sum it up, she has experienced being kind-of-fit, really super fit, very unfit, working the corporate life, winning contests, changing careers, starting over (more than once), moving overseas (twice), pregnancy and birth, loss of babies, her mom and herself, depression, anxiety, changing habits and being successful. Her motto: "There are no limits, just temporary challenges. Let's see what this body can do"!
Through it all and now in her 40's (not afraid to say it) Tamara has become a physical transformation expert. Not to mention she is an International Pro Fitness athlete (IFBB), a former Miss Fitness Canada, Lolë Ambassador, and 2x Canadian National Fitness Champion.
After graduating from the BBA program at Wilfrid Laurier University she climbed the ranks in consulting as a managing director of a customer management strategy firm. In what was a fantastic yet overwhelming career, Tamara created an opportunity to experience life elsewhere on the planet which opened the door to changing careers completely and pursuing fitness. Over 10 years on and hundreds of clients fitter, healthier, and happier with themselves, Tamara has not stopped trying to drive serious effective change in people and continues to evolve herself.
---