Description
Welcome to Mom2Mom Biz -- NET(WORK)SHOP #12 @ Oakville!
Mom2Mom Biz is a networking group for women entrepreneurs who love to connect with like-minded individuals. We connect online every day in our Facebook community and meet face-to-face during our NET(WORK)SHOPs. If you are not an entrepreneur yet, but looking for ideas, inspiration, motivation and learning opportunities, you are welcome to join us too! Here is the link to M2MB:
https://www.facebook.com/groups/mom2mombiz
NET(WORK)SHOP events are intimate networking events, that give biz women the chance to connect with members of the community, learn interactively from business experts, build both personal and professional connections, swap start-up stories, give and receive referrals within the fast growing network of women business owners.
Event schedule:
06:30 pm - 07:30 pm : Interactive Workshop
07:30 pm - 08:30 pm : Networking
Tea/Coffee & snacks will be served.
Public parking available on Randall St.
---
WORKSHOP
In today's marketplace, brand is key. Regardless of the nature and size of your organization, it's important to build a strong brand to define your niche in the marketplace and help you stand out from the crowd.
In this workshop Anneliese will discuss how to use social media to build your online brand, the importance of defining your message, and tips to update your website to connect with your audiences. She'll also cover:
+ Tips and essentials for a website that delivers what your visitors want
+ Examples of website layout and organization
+ The importance of calls to action
+ Overview of social media
+ How to choose which platform is best for you and your audiences
+ The importance of visual content
+ What's a meme and how do you use it?
+ When to use a promoted Facebook post or a Facebook ad
+ Tips for creating Facebook ads that drive traffic
During the workshop there will be time to discuss your website with Anneliese and generate blog post ideas in a network session.
Partipants are advised to bring their own laptops.
---
About Anneliese Lawton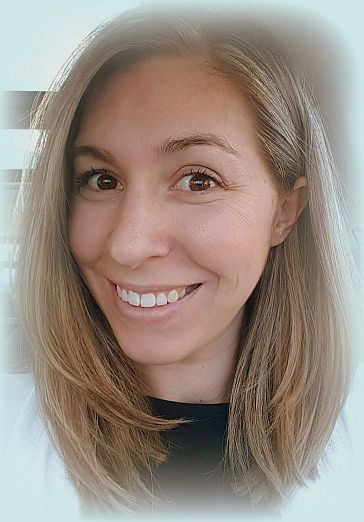 By day she's a wife and mother of two – by night she's an ambitious woman with big dreams for herself and her family. And while she hasn't always been following her dreams, Anneliese Lawton is determined to never look back.
Graduating with a Bachelor of Arts in Geography and post-graduate degree in Environmental Management, Anneliese spent five years in the corporate world protecting trees and waterways. And while she loved her career in sustainability, there was always something missing.
For as long as she can remember, Anneliese has been putting pen to paper, and has journals and poetry dating back to when she was five. However, it wasn't until an article about her less than perfect pregnancy was picked up by the Huffington Post that she considered writing openly online. In 2015, she launched her blog Grown Up Glamour and she began speaking openly about pregnancy and parenthood - and she leaves no topic off limits. Stories and articles inspired by her family have landed her in the Huffington Post, ParentsCanada Magazine, West of the City Magazine, Pregnant Chicken, and Her View from Home (to name a few).
Upon finding out she was expecting her second child, Anneliese and her husband decided it was the perfect time for her leave the corporate world and pursue her dream of writing full-time (along with raising a house full of boys). Today, she helps businesses write blogs, website copy, and social media content, and continues to bare all on Grown Up Glamour.
It is her hope in her writing to inspire, empower, and help other women find joy and peace within themselves and their lives.
---