Description
Welcome to Mom2Mom Biz NET(WORK)SHOP #4 - Oakville ON!
Mom2Mom Biz is a networking group for women entrepreneurs who love to connect with like-minded individuals. We connect online every day in our Facebook community and meet face-to-face during our NET(WORK)SHOPs. If you are not an entrepreneur yet, but looking for ideas, inspiration, motivation and learning opportunities, you are welcome to join us too! Here is the link to M2MB Community:
https://www.facebook.com/groups/mom2mombiz
NET(WORK)SHOP events are intimate networking events, that give biz women the chance to connect with members of the community, learn interactively from business experts, build both personal and professional connections, swap start-up stories, give and receive referrals within the fast growing network of women business owners.
Event schedule:
10:00 am - 11:00 am : Interactive Workshop
11:00 am - 12:00 pm : Networking & Shopping
Coffee/Tea and morning snacks will be served.
Public parking is available across the venue (south side of Randall St.)
Don't forget to bring a pen & a notepad to take notes, sample products, business cards, brochures, discount coupons etc.
---
WORKSHOP
Our first topic in 2018 will be "Goal Setting". When implemented with well-defined steps, it's a powerful process to turn vision into reality. Our speaker Kimberly Pereira – Psychotherapist and Coach – will discuss why goal setting works, how to do it effectively, explain why experiential goal setting leads to success, how to do it in a way that is fun yet effective, share the best tools to set and achieve your goals. Kim will also show poor and good examples of goals, and talk about the importance of accountability. Workshop participants are welcome to choose their accountability partner during the NWS event, or alternatively they can do so by joining the Accountability Partner Event within Mom2Mom Biz online community which will be held between Jan 24-31.
About Kimberly Pereira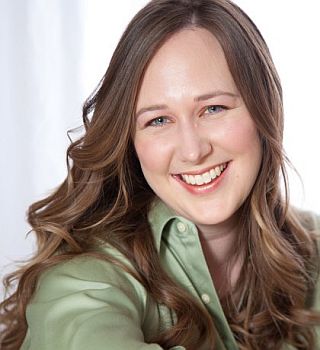 As the ultimate chameleon, Kim used to change her stripes, spots, or swirls, on the outside to become whomever anyone needed her to be. Until she realized, she was actually harming them and herself, more than helping.
She got angry, then got wise. She decided to truly invest in self-development for real. When she found the science behind the psychology, and the realities of how the mind and the universe Actually work together, it was magic!
Now, after 10+ years as a psychotherapist and coach, Kim guides those who are ready, to take the journey through the elite methods of psychology and self-development that create rapid transformation. Creator of the Quantum Activation ProcessTM, designed to integrate the most effective and cutting edge tools, Kim guides people out of their pain and into their ideal self and life as quickly as they want to transform.
Kim's credentials include Masters in Counselling Psychology (M.Ed. Couns. Psych.), Registered Psychotherapist with the College of Psychotherapists of Ontario (RP), Certified Canadian Counsellor (CCC), Trainer of Neuro Linguistic Programming & Master NLP Coach (Certified by the American Board of NLP), Master Time Line TherapyTM Practitioner (Member of the Time Line TherapyTM Association), Trainer of Hypnotherapy (Certified by the American Board of Hypnotherapy), Magnified HealingTM Practitioner.
---