Description
DESCRIPTION
Welcome to Mom2Mom Biz -- NET(WORK)SHOP #40 @ Oakville!
Mom2Mom Biz is a networking group for women entrepreneurs who love to connect with like-minded individuals. We connect online every day in our Facebook community and meet face-to-face during our NET(WORK)SHOPs. If you are not an entrepreneur yet, but looking for ideas, inspiration, motivation and learning opportunities, you are welcome to join us too! Here is the link to M2MB:
https://www.facebook.com/groups/mom2mombiz
NET(WORK)SHOP events are intimate networking events, that give biz women the chance to connect with members of the community, learn interactively from business experts, build both personal and professional connections, swap start-up stories, give and receive referrals within the fast growing network of women business owners.
Event schedule:
06:15 pm - 06:30 pm Arrival & settling in the Studio
06:30 pm - 08:30 pm Welcome + Learn + Journal + Meditate + Share + Network
Please wear comfortable clothes and arrive on time, doors will close at 6:30 pm
Light refreshments will be served. Plastic harms the environment, please bring your reusable water bottle.
Free parking in front of the venue.
---
WORKSHOP
Awaken into Abundance Meditation:
Join us for a special evening to:
learn the steps to help manifest your deepest desires and open yourself to new possibilities,

tap into an infinite source of creativity,

experience a journaling exercise to help uncover any blocks that are holding you back from your dreams,

experience a guided meditation to help shift your mindset from scarcity to abundance.
This event will take place in the beautiful Yoga Studio of Oceansplash Spa.
https://www.oceansplash.ca/gallery
---
ABOUT THE FACILITATOR
RENEE WALKER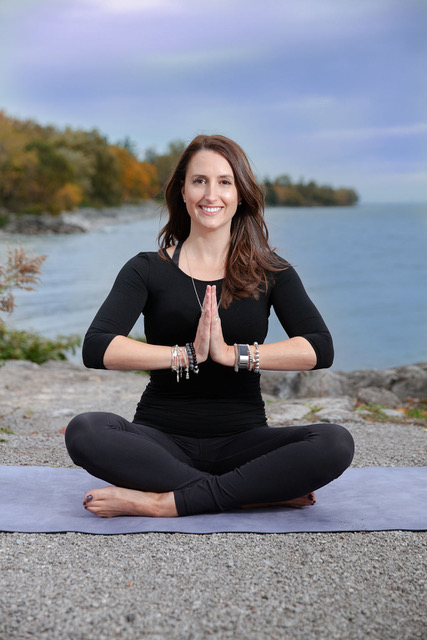 Renee Walker is a certified Yoga Teacher, Reiki Practitioner and Spiritual Coach. She has been on a personal journey of self-discovery for the past 15 years and is passionate about helping and guiding others along their own path.
She is a student of life and an entrepreneur at heart, having owned several businesses over the years. She lives in Oakville with her husband Glenn, her teenage children Mathieu & Natalie and her dog Bella.
---