Description
Welcome to Mom2Mom Biz -- NET(WORK)SHOP #9 @ Oakville!
Mom2Mom Biz is a networking group for women entrepreneurs who love to connect with like-minded individuals. We connect online every day in our Facebook community and meet face-to-face during our NET(WORK)SHOPs. If you are not an entrepreneur yet, but looking for ideas, inspiration, motivation and learning opportunities, you are welcome to join us too! Here is the link to M2MB:
https://www.facebook.com/groups/mom2mombiz
NET(WORK)SHOP events are intimate networking events, that give biz women the chance to connect with members of the community, learn interactively from business experts, build both personal and professional connections, swap start-up stories, give and receive referrals within the fast growing network of women business owners.
Event schedule:
10:00 am - 11:00 am : Interactive Workshop
11:00 am - 12:00 pm : Networking
Tea/Coffee and morning snacks will be served.
Free parking is available next to the venue.
Don't forget to bring a pen & a notepad to take notes, sample products, business cards, brochures, discount coupons etc.
---
WORKSHOP
Are you a Network Marketer? Then this is the workshop to join!
Our speaker Staci Hall is going to teach You how to be a super effective recruiter, using nothing but Facebook. She will show you where your perfect prospects are hanging out, how to start the conversation and quickly build the necessary rapport and authority. You will also learn her 'first message' strategy that turns cold market prospects into red hot leads, really fast. From there, she will take you through the art of messenger conversation, including the right questions to ask to control the energy of the exchange and lead to the desired results. You will learn EXACTLY, how to transition to talking about your business without sounding contrived or 'salesy', and how to handle objections like a champ so that you close more sales. If you've ever struggled with having enough people to talk to about your business, or how to get them from acquaintance to team mate, this workshop is for you!
---
About Staci Hall: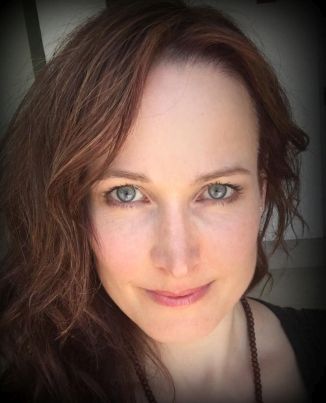 Staci Hall is a successful online marketer, network marketer and online influence coach who lives with her husband and two children in Oakville Ontario. You will often find her name on company leaderboards amongst the who's who in the online space. She has made it her mission to simplify online marketing and make it fun for entrepreneurs to increase their confidence, influence and results. Staci is known in the industry as a heart-centered, straight shooter who is a gifted teacher of attraction marketing and Facebook marketing, in particular. She has a quick wit, likes to have fun and her students often have breakthroughs in their businesses as a result of her tactical, yet simple style.
---