Join Dr. Joyce Fu moving and stretching with your baby in a series of fun, light virtual Playtime classes!
About this event
Add more fun to motherhood by incorporating playtime classes guided by Dr. Joyce Fu, a yoga instructor!
Not only will you be spending quality bonding time with your baby, but you will be able to stretch areas that are most commonly compensated during pregnancy and post-partum. There will also be a focus on pelvic floor health and activation for a complete, post-partum rehabilitation experience!
Classes will be from 9:30am to 10:00am EST on Saturday mornings on May 15, May 29, June 5 and June 12.
Babies <2 years and all movement levels welcome!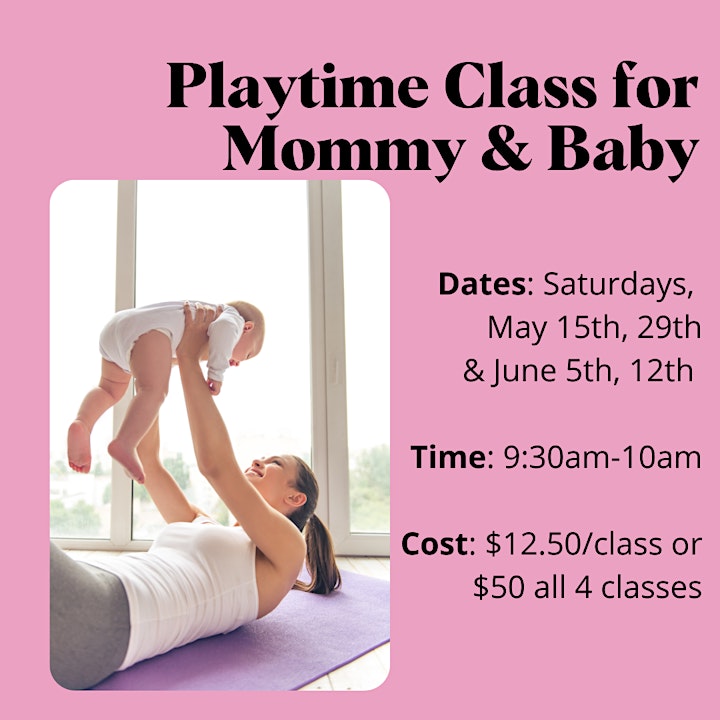 Details:
Who should join?
Come if you are a pregnant or new mom, looking to move and stretch with Dr. Joyce, a spine and postpartum rehab expert. Interest in yoga is a plus!
Appropriate for babies 2 years and younger.
How should I prepare for the Playtime with Baby ?
Get your yoga mat, a blanket for the baby and don't forget to wear comfortable clothes. We will move through a short but beneficial sequence for both you and baby!
Can I invite a friend or family member?
Yes! Limited spots available so be sure to sign up early!