Moncton Full Day Workshop: Business Buyer Secrets

Saturday, 19 January 2013 from 9:00 AM to 5:00 PM (AST)
Event Details
Satisfaction Guaranteed.
100% of past attendees have indicated on an anonymous feedback form that they would recommend taking this workshop to anyone who was thinking about buying a business.

David Barnett Presents:
Intensive One-Day Workshop: Business Buyer Secrets
 EMBRACE YOUR DREAM: OWN A BUSINESS
Ever wonder how business empires have been built from buying a small business and then growing through acquisitions? You can do it too! Unfortunately, nearly 90% of first time buyers fail to execute a successful purchase due to mistakes in their process even after a year of looking for a business. It's not rocket science, but you do need to know the tricks of the trade. This Full-Day intensive workshop is designed for individuals who want to learn how to buy a Main street, lower mid-market business, or a collection of Main street businesses. This course will help you create your roadmap for finding a business, valuing a business, and executing the transaction. This is a seminar style course with hands-on exercises mixed with in-class interaction. 
You want to buy a business.

You have dreams of being your own boss and running a small business.

You own a small business and want to grow through acquisitions.

You want to get the most of your relationship with business, brokers and bankers.

You want to avoid costly mistakes (this course may save you over $100,000 in mistakes)

You want to learn how to use debt and/or equity to finance acquisitions.

You are an employee and are thinking of transitioning into becoming a business owner.

You have tried to buy a business and want to improve your technique.

You are a lawyer or accountant interested in getting an overview of the entire process.

You want an overview of valuat

ion techniq

ues used in investment decisions.
OVERVIEW OF SEMINAR
Buying a business vs. starting one.  Why it's faster, cheaper, and less risky to buy.

How do you decide what business is right for you?

Why is it necessary to be in business to 'get ahead?'

Understand the motivations of buyers and sellers.

How to value a business.

How does the process differ when initiated by a buyer rather than when a seller puts his business 'on the market?'

How do I find businesses for sale?

How do I make the best use of intermediaries?

What should I ask sellers at the initial meeting?

What about financials?  What do I need to know about small business financials that nobody is willing to talk about?

What is the difference between a business, a corporation, and the collection of assets and capital required to create a cash flow?  Why is it important to understand this?

How to identify problems within the business and what to do about it.

Making offers: what should be in there?

How do I finance the purchase of the business?

Should I buy assets or shares?  What's the difference?  Why do my advisors and the seller's advisors disagree?

Can I see some examples of actual business deals from here in the Maritimes?

Who do I need on the team to help me with this?

What do I need to know about due-diligence?

This is an educational workshop, not a sales seminar.  At

NO POINT

will you be asked to buy anything, nor do I have anything to sell.  The only thing I am trying to sell you is

this opportunity

to learn what is not available in any classroom anywhere.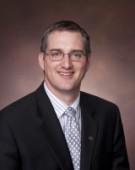 This information-packed day will be hosted by David Barnett, BBA, CBI, CMEA.
David Barnett is a 1998 graduate of the Williams School of Business and Economics at Bishop's University, and a graduate of UNBSJ's Electronic Commerce Management Program.  For the past fifteen years, Mr. Barnett has been building his profile as an expert in the field of small and medium sized enterprises. 
From 1998 to 2005, Mr. Barnett was a major account representative with the Yellow Pages.  This opportunity gave him an insight into the particular challenges of small & medium businesses as he dealt daily with the owners of these companies.  In 2005, Mr. Barnett left the publishing industry to start a small business with a partner.  Their venture was an immediate success.  After opening, operating and building the business, an opportunity to sell presented itself in late 2006. 
In 2006, Mr. Barnett began building his professional consulting practice by starting Advantage Liquidity Partners Ltd. ALP Ltd. is a broker of commercial debt solutions for small and medium sized enterprises including commercial mortgages, business loans, factoring facilities, and capital leases.  Working with entrepreneurs to build their companies and/or acquire other firms naturally led to the field of business brokerage.
Mr. Barnett joined Sunbelt Business Brokers in 2008.  Sunbelt is the world's largest network of business brokers with over 300 offices on six continents. In 2009, after completing training and testing over an 18 month period in both Canada and the U.S., Mr. Barnett was awarded his Certified Business Intermediary designation from the International Business Brokers Association. (www.ibba.org)  In 2009, Mr. Barnett's company, ALP Ltd. purchased the Moncton Sunbelt office.  During his tenure as a business broker, Mr. Barnett was directly involved in over 30 business purchase transactions.  In December of 2011, ALP Ltd. sold the Moncton Sunbelt operation to an associate.
In 2010, Mr. Barnett joined the "Partner" On-Call Network LLC and became the first licensed Business Buyer Advocate in New Brunswick.  The POCN system has been refined over a 30 year period to help buyers locate, evaluate and negotiate for the right opportunity.
After completing an extensive training and testing process in 2009, David Barnett has been awarded the CMEA designation (Certified Machinery/ Equipment Appraiser) by the NEBB Institute (www.nebbi.org).  CMEAs are located throughout the United States, Canada and several other countries, and are used by charter banks, BDC, other lending institutions, accountants, lawyers, business buyers/sellers and others to provide needed financial information for a variety of reasons.
David now manages the Maritime region for a global financial institution and pursues his passion of teaching and helping others by delivering exciting and engaging workshops.  These include: Workshops on how to buy a business, workshops for commercial bankers on how to understand and protect their institutions in an SME purchase transaction and banker workshops on understanding machinery & equipment lending.
David's LinkedIn profile can be seen here: http://ca.linkedin.com/in/davidbarnettmoncton
"On behalf of the organizing committee I would like to say thank you once again for presenting at our conference. The presentation was very well received and relevant to the audience participants. You have great presentation skills and a gift for making the listener a part of the overall experience.  There were not a lot of questions as you had already answered them in your presentation.
Great job and thanks for being a part of the conference."
David D'Amours
Manager Lending Services Credit Union Atlantic Central, November 2011

"Very Informative! So much great information that I wish I had learned sooner!  But with this I know I can be the business owner I know I want to be!  All individuals interested in buying a business, this course will most definitely lend to their success!  Dave is very approachable & helpful."
October 20, 2012 Workshop Attendee
"Learned lots of new things, lots to take in."
October 20, 2012 Workshop Attendee
"Unbelievably -informative -engaging -thorough. Great Class, worth its value 10-fold, Thanks"
June 2, 2012 Workshop Attendee
"Very informative.  Surprised by all the information given. It was well worth it."
June 2, 2012 Workshop Attendee
"Thanks a lot.  I learned more than I anticipated!"
June 2, 2012 Workshop Attendee
"Thank you for a great session!  Enjoyed the day."
June 2, 2012 Workshop Attendee
"Thanks Dave, it was definitely a day well spent!"
-Pierre, June 2, 2012 Workshop Attendee
Date: January 19, 2013

Space limited to 8 people: Because our classes are highly interactive and social in nature, there is a limit of 8 people. Reserve your spot before it sells out.
Satisfaction Guarantee: I am committed to bringing you value. If you go through the class and don't feel you received a great value, I will gladly offer you a full refund.  I am proud to say that nobody has ever asked for this refund.

Times: 9:00PM - 5:00PM. Please arrive a little early for registration. There will be a 45 minute break for lunch. 

Class Locations: The workshop is held several times each year in Moncton and around the Maritimes. If you cannot attend this session, please e-mail dbarnett@alpatlantic.com and ask to be notified of the next session dates.

Substitution & Cancellation Policy: Student substitution may be made at any time prior to the start of class. If you register and do not attend, you may move your attendance to a later event by paying a $50 administration fee.
Private Presentations: This seminar is available via private presentation for small groups and a 3 hour abridged version is also available.  Please contact dbarnett@alpatlantic.com for details.

When & Where

ABC Business Centre
96 Norwood Avenue
Moncton, New Brunswick E1C 6L9
Canada

Saturday, 19 January 2013 from 9:00 AM to 5:00 PM (AST)
Add to my calendar
Organizer
David Barnett has been offering educational and interactive workshops which capitalize on his education and 'in the trenches' experience since 2008.  Barnett has helped to arrange financing for hundreds of small and medium sized enterprises and has brokered the sale of several dozen.  
Barnett sold his business brokerage in 2011 and continues to work globally with businesspeople to buy, sell, plan and finance companies privately.
He is the author of Amazon.ca Best-Seller Invest Local: A guide to superior investment returns in your own community, Credit Card Advantage: Understand the costs and benefits to your business and Amazon.ca Best-Seller Franchise Warnings: What you really need to know before you buy.  All three titles are available on Amazon or from Barnett's Blog Site:  www.DavidCBarnett.com
Barnett's newest release; How To Sell My Own Business: A guide to selling your own business privately and not pay a broker's commission became an Amazon Best-Seller within a week of it's release.