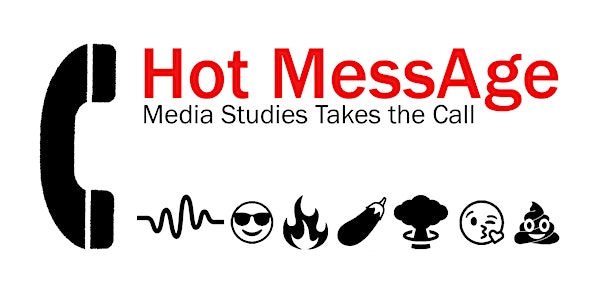 Monday Night Seminar: Call Forward
By The Centre for Culture and Technology (UofT)
When and where
Date and time
Mon, Dec 2, 2019 6:00 PM - 8:00 PM EST
Location
McLuhan Centre for Culture and Technology 39A Queen's Park Crescent East Toronto, ON M5S 2C3 Canada
Description
Co-Presented with MOCA
Join us for Call Forward, where our guest Skawennati will present her current project, Calico & Camouflage, currently in production. The project is a fashion collection of ResistanceWear that blends traditional regalia with military clothing. See below for a detailed description of the project.

Our annual theme, HotMessAge, addresses how media and technology are central to today's pressing social, economic, and environmental situations. But media and technology are also part of forging new worlds while addressing these challenges. This year at the McLuhan Centre for Culture and Technology we amplify some of the voices in Media Studies who offer hot takes with the cool possibilities of radical social change.
The "Monday Night Seminar" carries on the tradition of Marshall McLuhan's public seminars at the University of Toronto. All seminars take place within the same intimate Coach House setting where McLuhan once held court. In this up-close and personal environment, a range of thinkers – academics, activists, scientists, artists, designers and planners – will challenge prevailing cultural notions about technology and provoke new insight on the possibilities for a more equitable technological future. Join us!
---
Skawennati makes art that addresses history, the future, and change from her perspective as an urban Kanien'kehá:ka woman and as a cyberpunk avatar. Her work has been widely presented in both group exhibitions and solo shows and is included in public and private collections, such as the National Gallery of Canada and the Musée d'art contemporain de Montréal.
Born in Kahnawà:ke Mohawk Territory, Skawennati graduated with a BFA from Concordia University in Montreal, where she is based. She is Co-Director of Aboriginal Territories in Cyberspace (AbTeC), a research-creation network of artists and academics who investigate and create Indigenous virtual environments. Their Skins workshops in Aboriginal Storytelling and Experimental Digital Media are aimed at empowering youth. In 2015 they launched IIF, the Initiative for Indigenous Futures.
---
Calico & Camouflage is a fashion collection of ResistanceWear designed by Kanien'kehá꞉ka (Mohawk) artist Skawennati. It is defined by traditionally-inspired ribbon shirts and cargo-style army pants–two articles of clothing that are intertwined with the history of colonization on Turtle Island.
Calico & Camouflage will exist in both the digital and the physical world. The basic elements of the collection were designed using 3D modelling software (Marvelous Designer) and are worn by beloved avatars customized by the team at Aboriginal Territories in Cyberspace (AbTeC). These avatars can be visited at AbTeC Island in the online virtual environment of Second Life. The collection is now being brought into the physical world to be worn by Real Human Beings who wish to simultaneously proclaim their Indigeneity and their readiness to resist ongoing assimilation.
Colourful silk ribbons and floral calico fabric were first introduced to our communities in the 1600s through trade with European settlers and were adopted and adapted by our innovative ancestors. Ribbon shirts and dresses have since become widely-recognized signifiers of traditional Haudenosaunee regalia. In contrast, military garb has been adopted in defiance of the repeated attempts by military forces to eliminate us. From Wounded Knee to the Oka Crisis to Standing Rock, our land- and life-defenders have claimed camouflage cargo clothing for their own to show that we are not afraid to fight.
In this collection, updated and abstracted original calico and camouflage patterns are mixed and matched on ribbon shirts and dresses, army pants and jackets. A camouflage ribbon shirt is paired with calico cargo pants. The ribbons are joyously multiplying, lengthening and finding their way to new configurations on the clothes. More than just decoration, they represent our inextinguishable spirit. Powerful pink, steel blue, olive green, cool grey, black and white are the dominant colours, reflecting contemporary landscapes of activism, including demonstrations in city streets, road blocks, and cyberspace. We offer this bold regalia to proudly wear as we continue the struggle against ongoing systems of colonization.