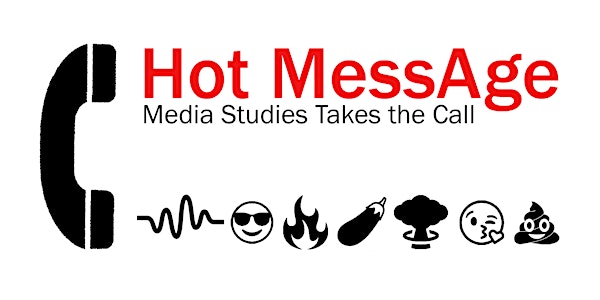 Monday Night Seminar: Cancel Service, Remove Line
When and where
Location
McLuhan Centre for Culture and Technology 39A Queen's Park Crescent East Toronto, ON M5S 2C3 Canada
Description
Join us for an evening on Cancel Culture. We will feature five different hot takes from local scholars and writers on "Cancel Culture" as a technological phenomenon. We will consider how it is a cultural phenomenon tied to digital media but also one that exceeds the matter of technology.
----------
Our annual theme, HotMessAge, addresses how media and technology are central to today's pressing social, economic, and environmental situations. But media and technology are also part of forging new worlds while addressing these challenges. This year at the McLuhan Centre for Culture and Technology we amplify some of the voices in Media Studies who offer hot takes with the cool possibilities of radical social change.
The "Monday Night Seminar" carries on the tradition of Marshall McLuhan's public seminars at the University of Toronto. All seminars take place within the same intimate Coach House setting where McLuhan once held court. In this up-close and personal environment, a range of thinkers – academics, activists, scientists, artists, designers and planners – will challenge prevailing cultural notions about technology and provoke new insight on the possibilities for a more equitable technological future. Join us!
---
Beverly Bain is a Black queer feminist, antiracism, anti-capitalist scholar. She teaches in Women and Gender Studies in the Department of Historical Studies at the University of Toronto Mississauga Campus. She currently teaches and researches in the area of Caribbean and Black diasporic sexualities, Black and Caribbean queer feminist organizing, sexual assault and violence against women, gender, colonialism, transnationalism and anti-capitalism. Bain is the author of "Fire, Passion and Politics: The Creation of Blockorama as Black Queer Diasporic Space in the Toronto Pride Festivities." In We Still Demand: Defining Resistance in Sex ad Gender Struggles. Edited by Patrizia Gentile, Gary Kinsman and L Pauline Rankin. UBC Press, 2017. Uncovering Conceptual Practices: Bringing into Lived Consciousness Feminist Activities on the Toronto Police Services Board Audit Canadian Women Studies (2010). Bain is currently working on a series of essays on Black radical feminist queer organizing in Toronto from the 80's to the present.
Sarah Hagi is a Toronto based writer of essays and journalism. Her work has appeared in The Globe and Mail, The Cut, Food and Wine, Hazlitt, Vogue, and more.
Dana Seitler is Professor of English and Director of the Bonham Centre for Sexual Diversity Studies at the University of Toronto. She is the author of Atavistic Tendencies: The Culture of Science in American Modernity (University of Minnesota Press, 2008) and Reading Sideways: The Queer Politics of Art in Modern American Fiction (Fordham University Press, 2019). She has published articles in journals including American Quarterly, American Literature, Genre, Cultural Critique, GL/Q, Criticism,A/SAP, and others. Her current project, Broken Life: Withdrawal, Biopolitics, Ecstasy focuses on addiction, desire, and the pleasures of refusal and renunciation in American literature and culture.
Christine Shaw is Director/Curator of the Blackwood Gallery and Assistant Professor, Teaching Stream in the Department of Visual Studies at the University of Toronto Mississauga. Her commitment to collective cognition, compositional strategies, and social resilience has been applied to exhibition-led inquiries. She is co-editor of The Work of Wind: Land (K. Verlag, 2018) and co-editor of The Society for the Diffusion of Useful Knowledge (Blackwood Gallery, 2018–2019). Her current research project, Group Problems: Learning to Live Together at Scale, attends to the collective aporias of contemporary society as it struggles across various registers to articulate the problems that will determine its capacities for transformation.
Cheryl Thompson is an Assistant Professor at Ryerson University in the School of Creative Industries. She is author of Beauty in a Box: Detangling the Roots of Canada's Black Beauty Culture. She previously held a Banting postdoctoral fellowship at the University of Toronto. Dr. Thompson's essays have appeared in Emergent Feminisms: Challenging a Post-Feminist Media Culture, the Journal of Canadian Studies, Canadian Journal of History Annales canadiennes d'histoire (CJH/ACH), and Feminist Media Studies. She has also published articles in The Conversation, Toronto Star, Montreal Gazette, Spacing, Herizon's Magazine, Halifax Coast, and Rabble.ca. She grew up in Scarborough, and currently resides in Toronto.