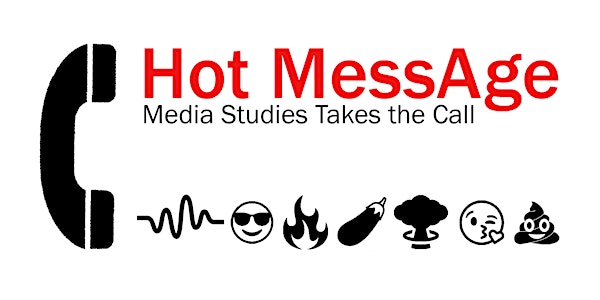 Monday Night Seminar: Unlisted
When and where
Location
McLuhan Centre for Culture and Technology 39A Queen's Park Crescent East Toronto, ON M5S 2C3 Canada
Description
There is no overflow room due to convocation on campus. Please know if you are signing up right now that the space is very limited but we will do our best.
Join us for a night with Cassius Adair and Sandy Stone. They'll be talking about Cass's book project on the Transgender Internet and the HotMessAge lurking in the Trans/Desire/Computer trifecta.
Our annual theme, HotMessAge, addresses how media and technology are central to today's pressing social, economic, and environmental situations. But media and technology are also part of forging new worlds while addressing these challenges.
This year at the McLuhan Centre for Culture and Technology we amplify some of the voices in Media Studies who offer hot takes with the cool possibilities of radical social change.
The "Monday Night Seminar" carries on the tradition of Marshall McLuhan's public seminars at the University of Toronto. All seminars take place within the same intimate Coach House setting where McLuhan once held court. In this up-close and personal environment, a range of thinkers – academics, activists, scientists, artists, designers and planners – will challenge prevailing cultural notions about technology and provoke new insight on the possibilities for a more equitable technological future. Join us!
A note about space: The McLuhan Centre has limited seating (65 people in the mainroom). In the case of a full mainroom we will have overflow seating upstairs with a video feed (for late registrants and latecomers).
---
Cassius Adair is an audio producer, writer, and independent scholar who lives in Charlottesville, Virginia. Currently, he is an associate producer on the nationally-distributed public radio show With Good Reason. In 2018, he was selected as a New Voices Scholar by the Association of Independents in Radio. His writing appears in American Quarterly, American Literature, Avidly, Make Literary Magazine, Nursing Clio, Misadventures Magazine, and Transgender Studies Quarterly. He is now writing a book about transgender people and the Internet.
Sandy Stone is an American academic theorist, media theorist, author, and performance artist. She is currently Associate Professor and Founding Director of the Advanced Communication Technologies Laboratory (ACTLab) and the New Media Initiative in the department of Radio-TV-Film at the University of Texas at Austin. Concurrently she is Wolfgang Kohler Professor of Media and Performance at the European Graduate School EGS, senior artist at the Banff Centre, and Humanities Research Institute Fellow at the University of California, Irvine.