About this Event
Date: Saturday September 19th
Time: Gates open at 7:00, movie starts at 7:45
Price: $10 ticket + Eventbrite processing fee. Includes popcorn, hot chocolate, movie collector mask, and movie screening!
Location: Campbell House Museum – 160 Queen St. W.
Celebrate the final weekend of TIFF 2020 with a screening under-the-stars in the heart of the city on the grounds of the historic Campbell House Museum. Mongrel House Outdoor Cinema will be screening Brooklyn on Saturday September 19th. Bring a cozy blanket and settle in your chair with some movie-theater popcorn and hot chocolate. Pre-registration required.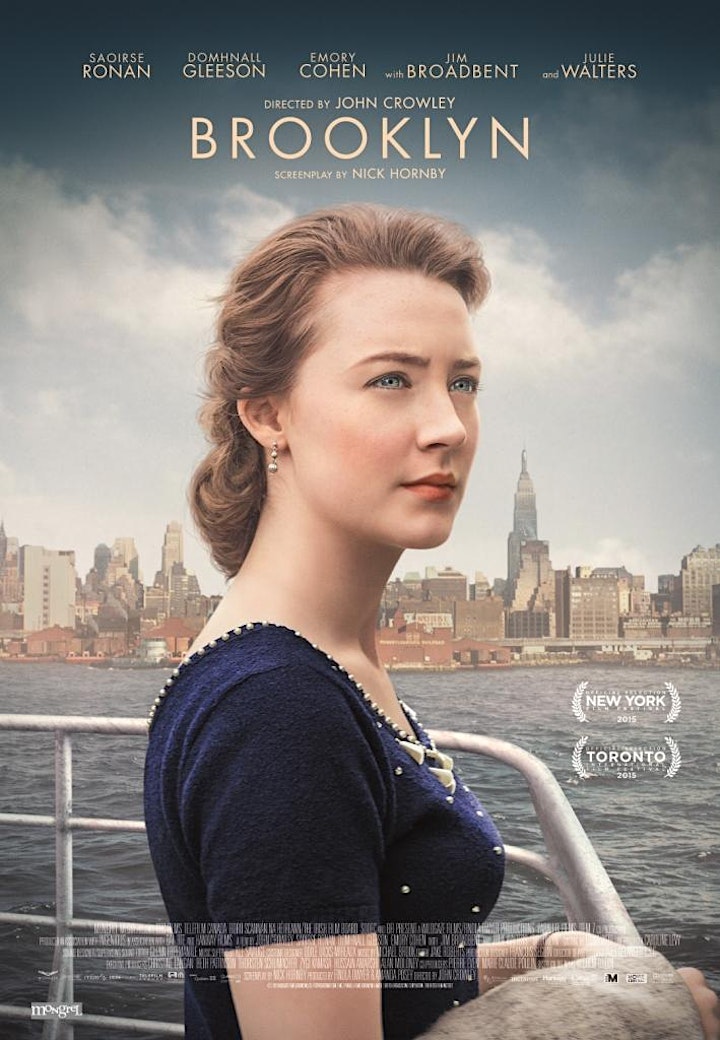 BROOKLYN tells the profoundly moving story of Eilis Lacey (Saoirse Ronan), a young Irish immigrant navigating her way through 1950s Brooklyn. Lured by the promise of America, Eilis departs Ireland and the comfort of her mother's home for the shores of New York City. The initial shackles of homesickness quickly diminish as a fresh romance sweeps Eilis into the intoxicating charm of love. But soon, her new vivacity is disrupted by her past, and Eilis must choose between two countries and the lives that exist within. Academy Award Nominee for best Picture, Best actress and best screenplay.
Weather: Please note that this event is weather dependent. In the event that Mongrel House Outdoor Cinema is canceled due to inclement weather, Campbell House Museum will not be issuing refunds. Instead, a portion of the tickets will be donated to a local black artists organization.
Seating: Please note that seating map is not drawn to scale. Groupings of seats will be separated by 2m to ensure attendees will be physically distanced from other groups during the event. Campbell House Museum reserves the right to modify the seating map at any time leading up to the event.
COVID-19 Safety Information: Attendees will be required to wear a mask or face covering that covers the nose, mouth and chin when entering the Campbell House Museum gardens. Attendees may remove their mask once they are seated in their designated chairs. If the attendee chooses to stand and move about the garden for any reason, they must put their mask on prior to standing. Masks or face covering must also be worn inside if the attendee enters the museum in order to use the washroom.
Refund Policy: Tickets are non-refundable.