Monika Wikman - Refining My Inner Compass

Friday, 7 March 2014 from 7:30 PM to 9:00 PM (MST)
Event Details
Humor, Hermes and the Human Shadow
Alchemical work starts with the prima materia. We need to grow an inner compass to guide us when we step into the unconscious. The god of alchemical work is Hermes, the god of humor and insight who helps us to consciousness through laughter at our foibles, changing how we think and live in relation to others and the greater psyche. We will look at the mythic patterns of Hermes, hubris, and humor that reveal various ways we humans can get along with the god of insight, whose light shines along our paths of individuation. Mythic material revealing Hermes will be resourced from various traditions including Coyote stories from the Southwest Native tribes.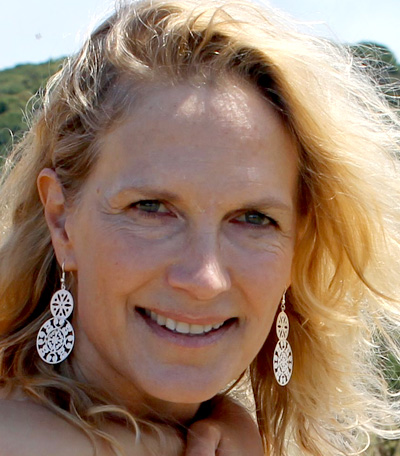 Monika Wikman, Ph.D. Author of Pregnant Darkness: Alchemy and the Rebirth of Consciousness, Dr. Wikman practices Jungian analysis in New Mexico. She is a graduate the California School of Professional Psychology where she studied the dreams of cancer patients. She trained as an analyst at the Jung-Von Franz Centre for Depth Psychology in Zurich. Visit her website for more information about this unique speaker.
"Monika Wikman is a visionary seeker and therapist in the Jungian alchemical lineage that uses her extraordinary gifts of interior vision and dreaming to plumb the depths of the psyche and bring alchemical gold out of the crucible of suffering and illness." ~~ Ralph Metzner, Ph.D., author of The Unfolding Self
~ ~ ~
"Monika Wikman makes an important contribution to the healing arts . . . Highly recommended for those interested in inner alchemy or the connection between modern dreamers' unconscious imagery and healing Mother Earth."       ~~ Kathleen Burt, author of Archetypes of the Zodiac and Beyond the Mask.
~ ~ ~
"Monika Wikman describes, with a rare knowledge of the terrain, the process of the growth and realization of the psyche."  ~~ Julian David, Jungian Analyst, author of Interweaving Symbols in African and European Folk Tales
~ ~ ~
"Monika Wikman wrote Pregnant Darkness. In this book flows the bounty of the Great Feminine in galvanizing and healing forms. Monika makes all this clear and applicable to modern life through the ancient mystery tradition of alchemy." ~~ Marcie Telander, M.A., R.E.A.T.
When & Where

Parkdale United Church
2919 8 Avenue Northwest
Calgary, AB T2N 2T6
Canada

Friday, 7 March 2014 from 7:30 PM to 9:00 PM (MST)
Add to my calendar
Organizer
The Calgary Jung Society is a registered non-profit educational community of men and women who come together for discovery of self and the society in which we live. The Society has been active in Calgary since 1991. Our Mission is to nurture and support greater self awareness, creative expression, psychological insight, and well-being, using the framework that Carl Jung developed and that so many gifted psychologists and scholars have built upon.

Members of the Calgary Jung Society enjoy a discount on event tickets, and there are other benefits as well. To learn more about becoming a member, please visit our membership webpage.
Our Refund Policy - We understand, sometimes things happen you didn't see coming. If you need to change your plans, we can issue a refund for any Society event up to 48 hours before the event starts. If we need to cancel the event, or if we have made a mistake in processing your payment, we will issue a refund regardless of the date (and as soon as possible!).