About this Event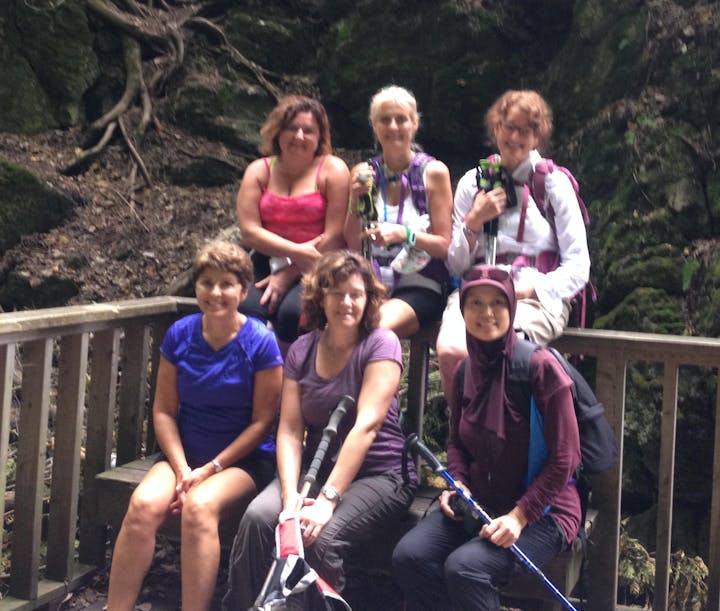 Mono Cliffs is located on the picturesque Bruce Trail. As the name suggests, the park has a number of cliff faces along the Niagara Escarpment itself. Along the Cliff Top Trail is a sturdy set of stairs which descend about 30 metres (98 ft) down the rock face to a wooden path that runs between the cliff face and a small outlier, providing excellent views of the rock, ferns, and cedars. Caving, rock climbing, bouldering, and scrambling are not permitted anywhere in the park.
Also along the Cliff Top Trail is a viewing platform that extends out over the cliff edge, with a great view to the north east across the park to the farms beyond.Diversity of ferns and cedars. Walk through a canyon on the spillway trail or past 30 metre cliffs on the cliff top trail.
Description
ACTIVITY: Day YogaHike
SKILL LEVEL: ()Beginner (X)Intermediate ( )Expert
AGE: 18+
MEMBER COST: Free
WEATHER: T.B.A.
MEETING POINT: Carpooling from Guelph @ 8:30 am from the Covered Bridge
LOCATION: MONO CLIFFS PROVINCIAL PARK
PARKING FEE: YES - APPROX. $11 (WHICH IS WHY WE CARPOOL)
DURATION: Approx. 4 hours +/- 1.5hrs
FULL DISTANCE: 12 - 14 Kms (+-1.0km)
REQUIRED CLOTHING: (No Cotton)
Proper hiking shoes or boots
Short or long Sleeve Hiking Shirt
Lightweight Jacket/rain gear if needed
Hiking Pant / Convertable Pant
REQUIRED GEAR:
1.0 L of water (minimum)
Trail Snacks (lunch)
Chapstick
Sunscreen & Bug replellent
Hiking Poles (personal choice)