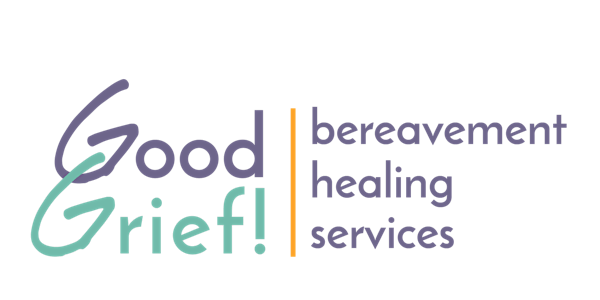 Monthly Drop-in Group: It's Not the Same: Holidays Without Our Loved Ones
Share emotional challenges and ways to honour our Loved Ones during this time of year.
About this event
Do your feelings of grief intensify with winter and the holiday season?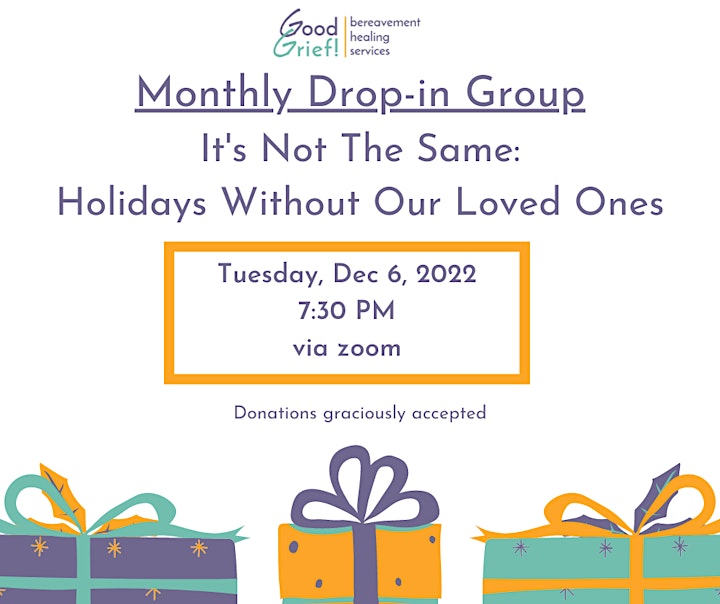 Whether it's your first holiday season without your Loved One or you have a few under your belt, this session is designed to help get through it.
SHARE your situation in a supportive environment
DISCUSS the unique challenges around holiday season
LEARN ways to honour and commemorate your Loved One
Please note: this group is only available to Ontario residents.
___________________________________________________________
This program is brought to you by Good Grief! Bereavement Healing Services, a registered charity. This monthly drop-in group is offered free of charge - donations are graciously accepted via our website.
___________________________________________________________
Meet the Facilitators
Eileen Jadd, MA, RSW, has been working for community service organizations in Toronto, both professionally and as a volunteer for over 25 years. Having obtained her certificate in Bereavement Education from the University of Toronto Social Work Continuing Education Department, Eileen began her role as a group facilitator and Bereavement Educator and has been focusing her skills in assisting the underserved grief-stricken population of the GTA.
Justine Silver, BSc, CMP, was thrown into the world of grieving after the unexpected passing of her husband several years ago. With the support of family, friends, professional and group counselling, Justine was able to access tools and techniques to help her move forward. She combines these skills and professional experience to help others navigate through loss, creating a welcoming group experience. Justine is passionate about group support as a tool for healing and facilitates a pet loss support group.