What does it take to build what doesn't exist? Launchcode speakers Robbie Butchart and Alberio Bathory Frota dive in this February.
About this event
This month's feature is Launchcode, a full service development company that specializes in creating hardware and software solutions for organizations who want to leverage technology to better serve their clients and employees. Join CRO & Partner, Robbie Butchart along with CEO and Co-Founder Alberio Bathory Frota as they discuss IoT initiatives and automation needs they are seeing in the marketplace.
Event Agenda
10:00am - Member Meeting
10:10am - General Session with Launchcode
10:40am - Breakout Rooms + Networking
11:00am - Close
Meet the Speakers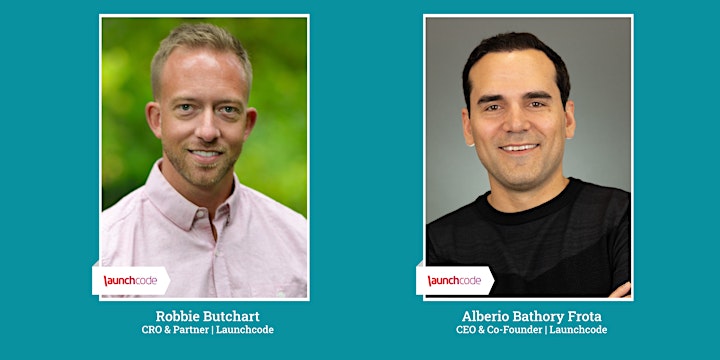 About Alberta IoT
The Alberta IoT Association is a nonprofit consisting of organizations with a vested interest in the success of the Internet of Things in the province of Alberta and beyond. Our mission is to position Alberta as the worldwide center of excellence for the Internet of Things and emerging technologies.
This event is supported by Alberta IoT's generous annual sponsors - Alberta Innovates, EY, MNP, Rogers Communications, Canadian Blockchain Consortium, Ingram Micro, Lenovo, Microsoft, PCL, Socium Law, Titan Logix Corp, KPMG, clearmotive marketing, TELUS, SAIT, Eddy Solutions, CH Financial, Avnet and mCloud.