Montreal College's Business Analyst of IT Info-Session
Description
We are back again due to popular demand!
How can you succeed as a Business Analyst of Information Technology?

This is a question most often asked than answered and I will ensure to address this question with a few points below. I'm Alexia and I am a Program Advisor. Recently, I joined MCIT's Business Analyst program.

To begin with, I figured out that the job market was setting to explode by 19% in the coming 10 years and pursuing employment in the field of Business Analyst has never been better. This means that by 2028, there will be an estimated 888,000 jobs available. I wanted to be part of that force.

MCIT's Business Analyst program helps me leverage my past experiences with my current learning and it's professional output. Data Modelling, Project Management, SQL, Scrum, Strategic thinking, Technical writing, Requirement Elicitation; These are skills that can be bound to core traditional skills to acheive cost effective business solutions.

With exceptional instructors, the learning experience facilitates a forum for students to participate and communicate.

I feel rejuvenated and walk away feeling motivated to apply what I learn each . I noticed that the courseware has been designed to provide knowledge on useful tools that I have been able to implement immediately in order to target struggling affairs. So far, working towards the Business Analyst program has been successfull for me.

Why should it be any different for you!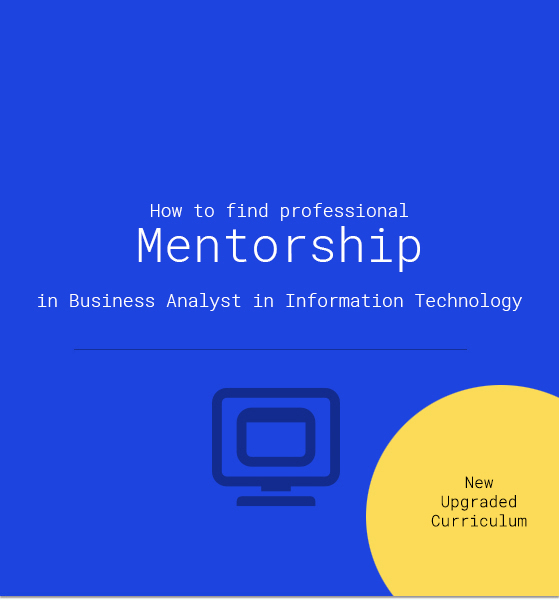 Mentors

Like one of the students mentioned earlier, you cannot break into the industry easily without a mentor. So go get one. Beg, borrow or steal!!! He was able to seek and get the right mentorship even after he finished the course and stay connected with the Market.

Join us on the 20th of July, 2018 for an interactive discussion to know more about our Buisiness Analyst Diploma program and its relevance in the industry. Our Instructors and Program Advisors will be happy to answer all your questions after the presentation. 80% of success is showing up!
* Redacted from conversations, recordings and notes from students.

Have a chance to get career advice and meet with our Subject-Matter Experts. If you are looking for a place to start, then check out our programs and courses to see what we have to offer. Learn more
Event Program:
Greeting and Networking

Introduction to Business Analysis

Program Details

Jobs and Opportunities

Prerequisites

Enrollment & Finance Options

Question time

Career Advice

Refreshments
FAQs
Is this the event for me?
Anyone looking to have a career in Business Analysis of IT requires knowledge and skills from an extremely diverse set of fields. With this info-, our intent is to show you what BA is about and give you all the information you need in order to pursue your career and training in Business Analyst of IT.
How do I get there?
MCIT can be reached easily by public transportation:

By metro: stop at Metro McGill, exit from the Promenades Cathédrale, and cross Rue Sainte-Catherine;
By bus: Bus 61/168/420 on Boul. Robert-Bourassa; Bus 15 on Rue Sainte-Catherine;
How can I contact the organizer with any questions?
If you have any questions you can contact the organizer anytime:
By phone: Monday to Friday from 8.30am to 4.30pm at (514) 312-2383;
By email: info@montrealcollege.ca
In person: you can request an appointment with a member of our team.
Student advising :Monday to Friday from 8.30am to 4.30pm
After work hours: 5pm -7 pm in person or on the phone by appointment.
Our address is 1255 Boulevard Robert-Bourassa, suite 502 (5th floor), Montreal, H3B 3V8.