Description
FRANÇAIS // ENGLISH Version Below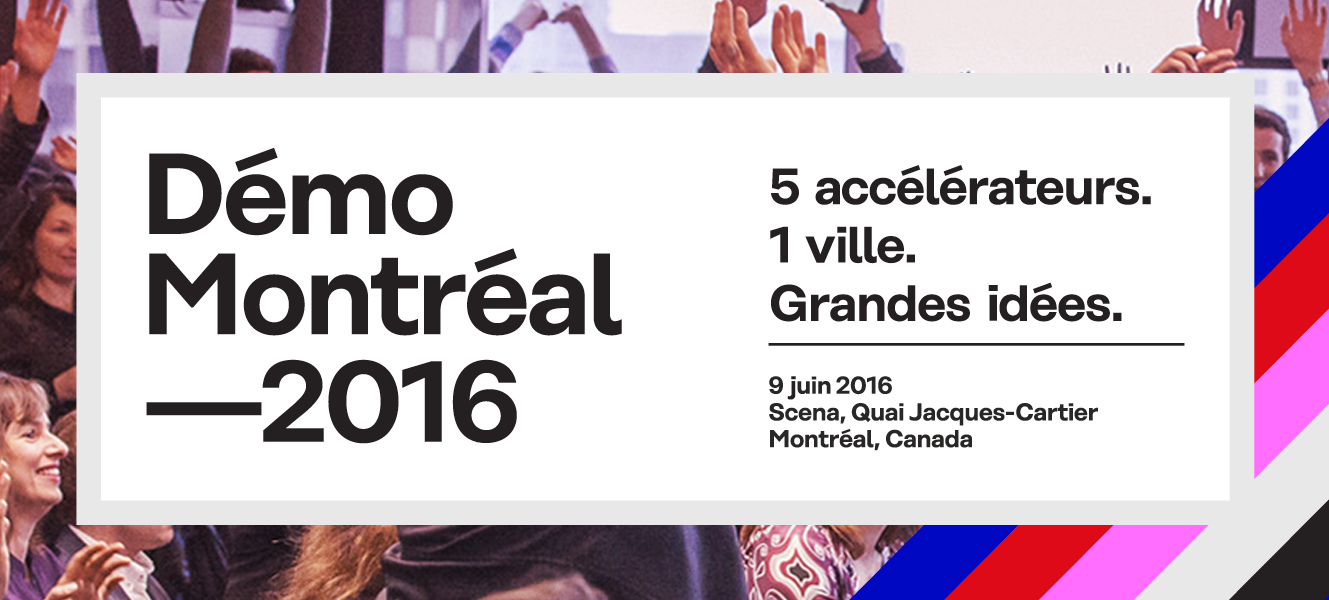 Le 9 juin, pour la première fois à Montréal, cinq accélérateurs uniront leurs forces pour vous présenter la crème des startups montréalaises.
Nos entrepreneurs présenteront leurs projets à un parterre d'investisseurs, d'entreprises, et de représentants des gouvernements et des médias. Ces jeunes leaders – des agents de disruption – contribuent à stimuler l'innovation au Canada et à propulser le secteur des technologies. Votre présence contribuera à rendre cette soirée très spéciale pour eux puisqu'elle témoignera de votre engagement à les soutenir dans leur parcours ainsi que de votre intérêt pour l'innovation dans les hautes technologies.
DÉROULEMENT DE L'ÉVÉNEMENT
16 h à 16 h 20 : Ouverture des portes et accueil
16 h 20 à 16 h 35 : Mots de bienvenue
16 h 35 à 18 h : Présentations des startups
18 h à 20 h : Cocktail réseautage
20 h à 3 h: After Party ouvert au public
---
Les industries représentées seront:
Ville intelligente

tourisme

SaaS et E-Commerce

Appareils éléctroniques grand public

Sciences de la vie et biologie
Emplacement: Scena, Quai Jacques-Cartier, (face à la place Jacques-Cartier)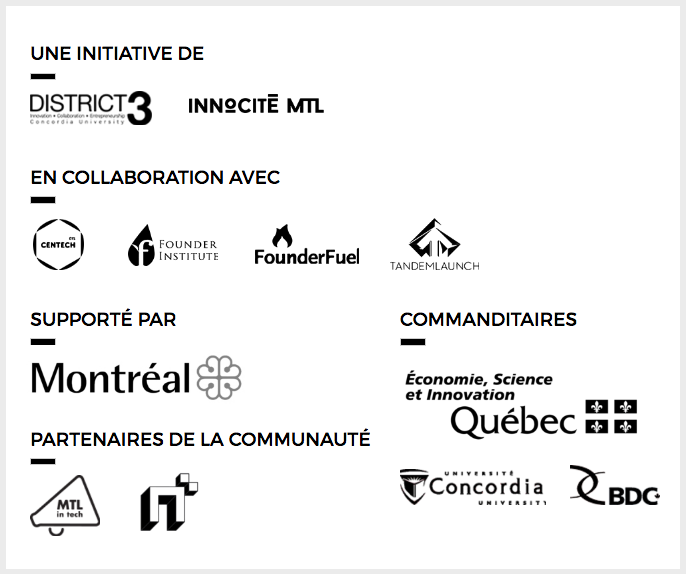 ---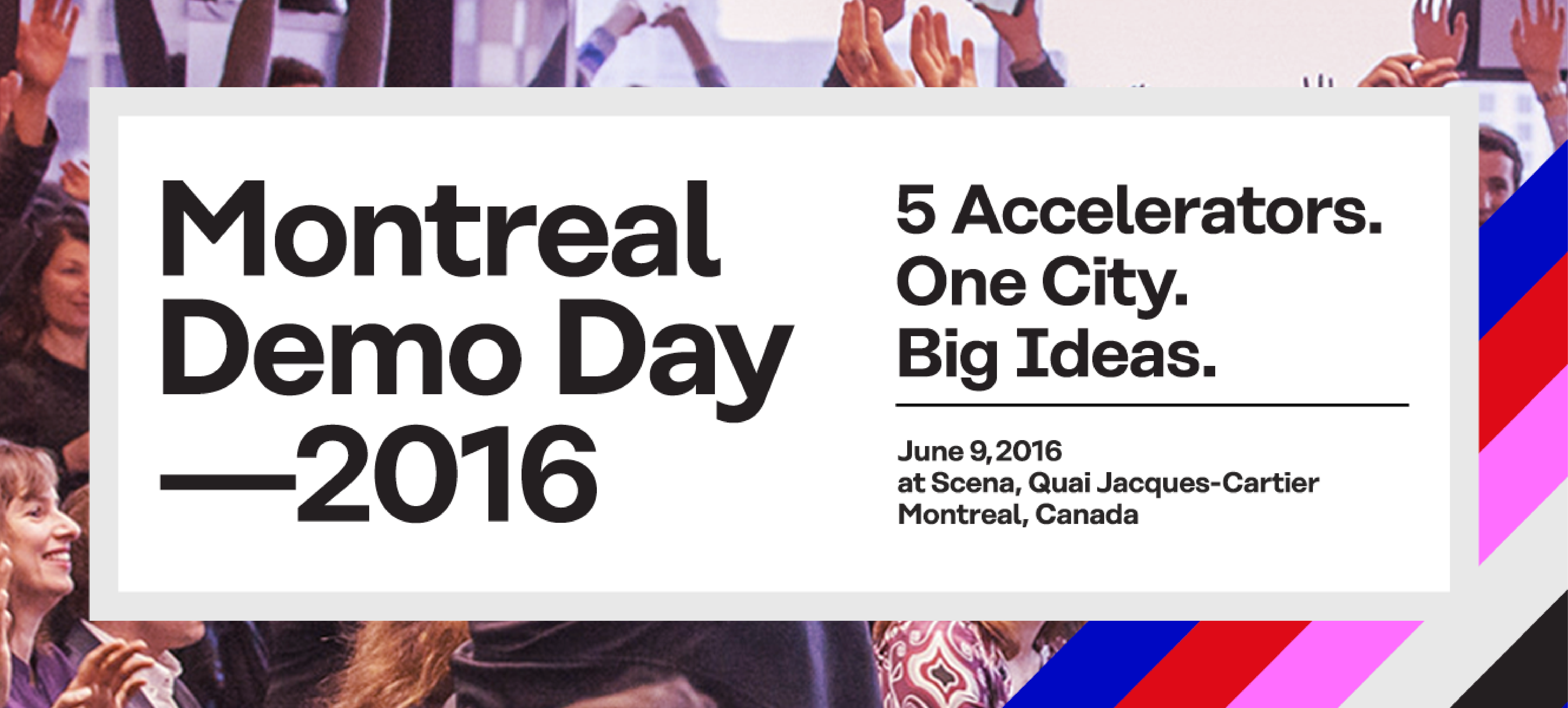 On June 9th, for the first time, five startup accelerators are joining forces to showcase some of Montreal's top startups.
These entrepreneurs will present their stories to investors, corporations, city representatives and media. It is those young innovation leaders – our disruptors – who boost our national innovation and technology industry. Your presence can make this day truly special, as it will show the entrepreneurs your dedication in supporting them in their journey, and in boosting high tech innovation.
EVENT SCHEDULE
4:00 to 4:20pm: Doors Open/Registration
4:20 to 4:35pm: Welcoming Remarks
4:35 to 6:00pm: Startup Pitches
6 to 8pm: Networking Cocktail
10pm to 3am: Open After Party
Industries Presented:

Smart City

Tourism

SaaS & E-Commerce

Consumer Electronics

Life Sciences
Location: Scena, Pavillon Jacques-Cartier, Jacques-Cartier Quay (opposite Place Jacques-Cartier), Quays of the Old Port of Montreal