Description
MONTREAL.AI ACADEMY: AI FOR ARTISTS
AI for Artists: First World-Class Overview of AI for the Artists
We have arrived at a truly historic turning point where AI is capable of profoundly reshaping entire industries.
"Just as electricity transformed almost everything 100 years ago, today I actually have a hard time thinking of an industry that I don't think AI will transform in the next several years." — Andrew Ng
Now is the time to instill the AI-First mindset in the artists and sentient beings who will shape the 21st Century at the intersection of AI and Art.
Encompassing all facets of AI, the House of Montréal.AI Fine Arts introduces, with authority and insider knowledge: "Artificial Intelligence for Artists: The First World-Class Overview of AI for the Artists".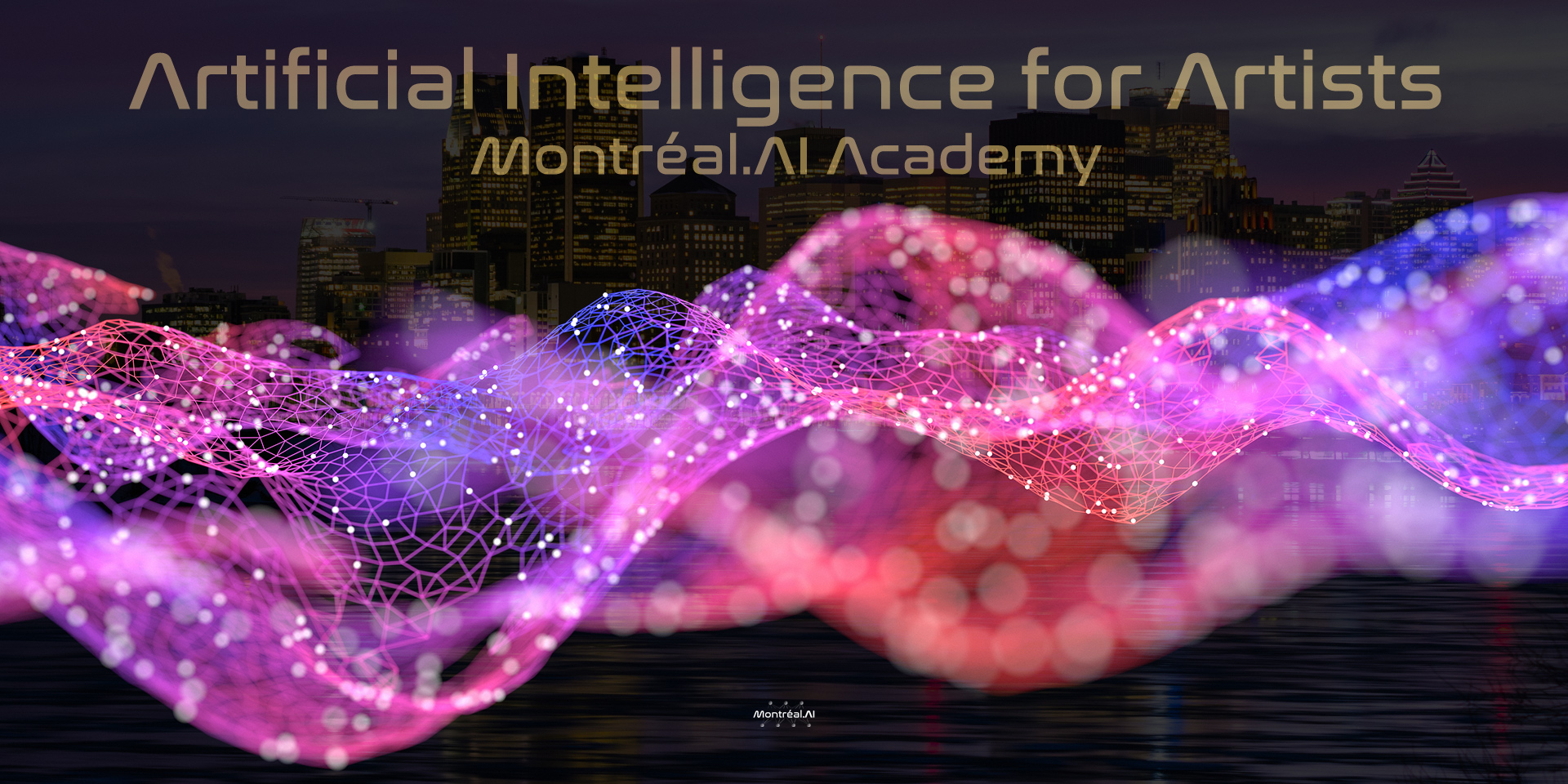 Opening the doors to the AI art movement, Artificial Intelligence for Artists is a blending of Art, Culture, and Science in the spirit of Leonardo da Vinci.
::::::::::::::::::::::::::::::::::::::::::::::::::::::::::::::::::::::::::::::::::::::::::::::::::::::::::::::
AI for Artists: A Well-Crafted Actionable 75 Minutes Tutorial.
Who do you turn to if you seek out to learn the very best in AI for Artists?
POWERFUL & USEFUL. This actionable tutorial is designed to entrust every sentient being who creates art with the mindset, the skills and the tools to see artificial intelligence from an empowering new vantage point by:
— Exalting state of the art discoveries and science;
— Curating the best open-source codes & implementations;
— Embodying the impetus that drives today's artificial intelligence.
"The defining art-making technology of our era will be AI." — Rama Allen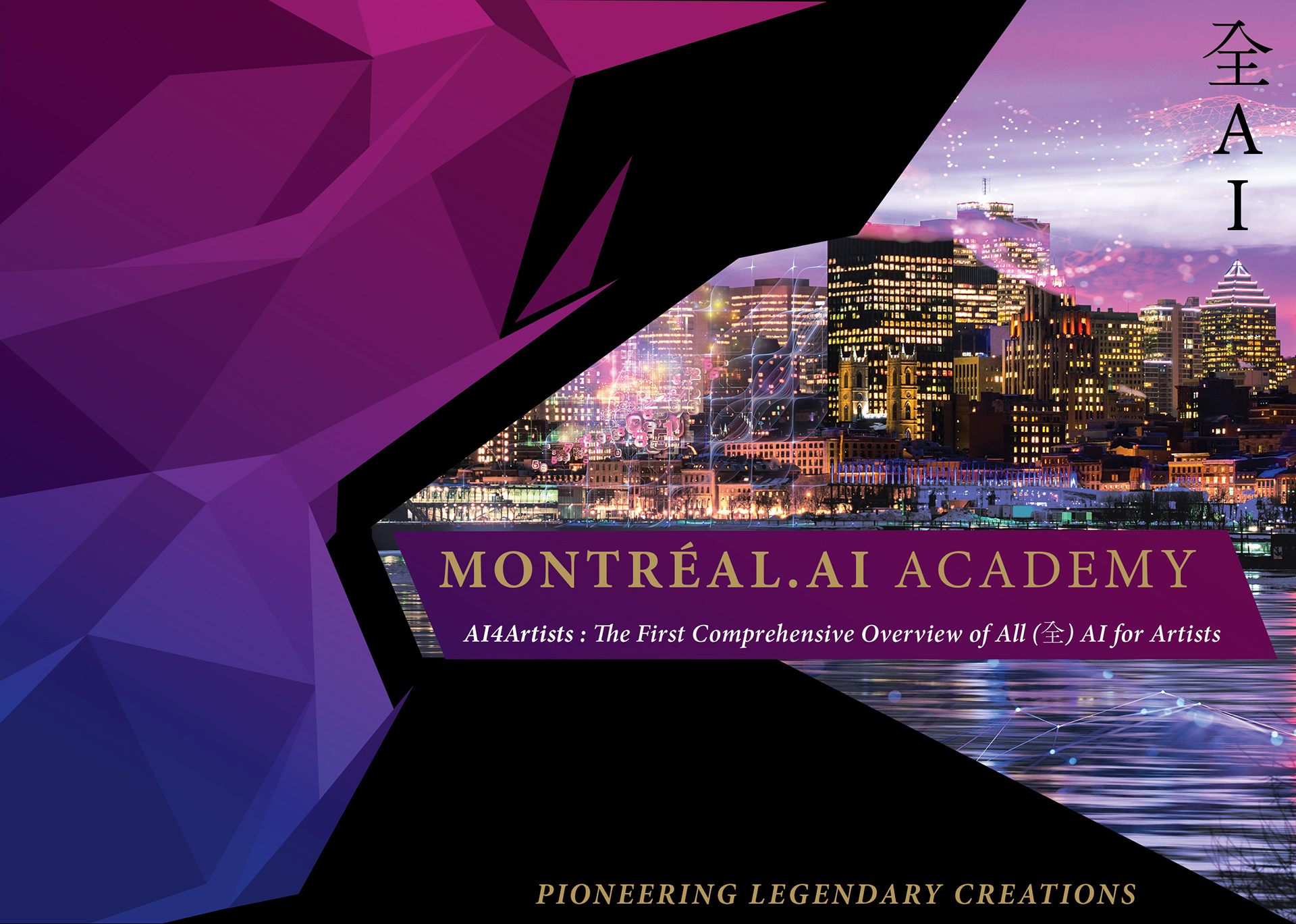 "To identify truly path-breaking work, we would do better to stop asking where the boundary line lies between human artists' agency and that of AI toolsets, and instead start asking whether human artists are using AI to plumb greater conceptual and aesthetic depths than researchers or coders." — Tim Schneider and Naomi Rea
Program: "Unveilling a World of Hidden Secrets" - http://www.montreal.ai/AI4Artists.pdf
Join Us & Learn (Largest AI Community in Canada): https://www.facebook.com/groups/MontrealAI/
Complimentary Curated Open-Source Codes and Implementations: http://www.academy.montreal.ai
VIP AI 101 CheatSheet for All: http://www.montreal.ai/ai4all.pdf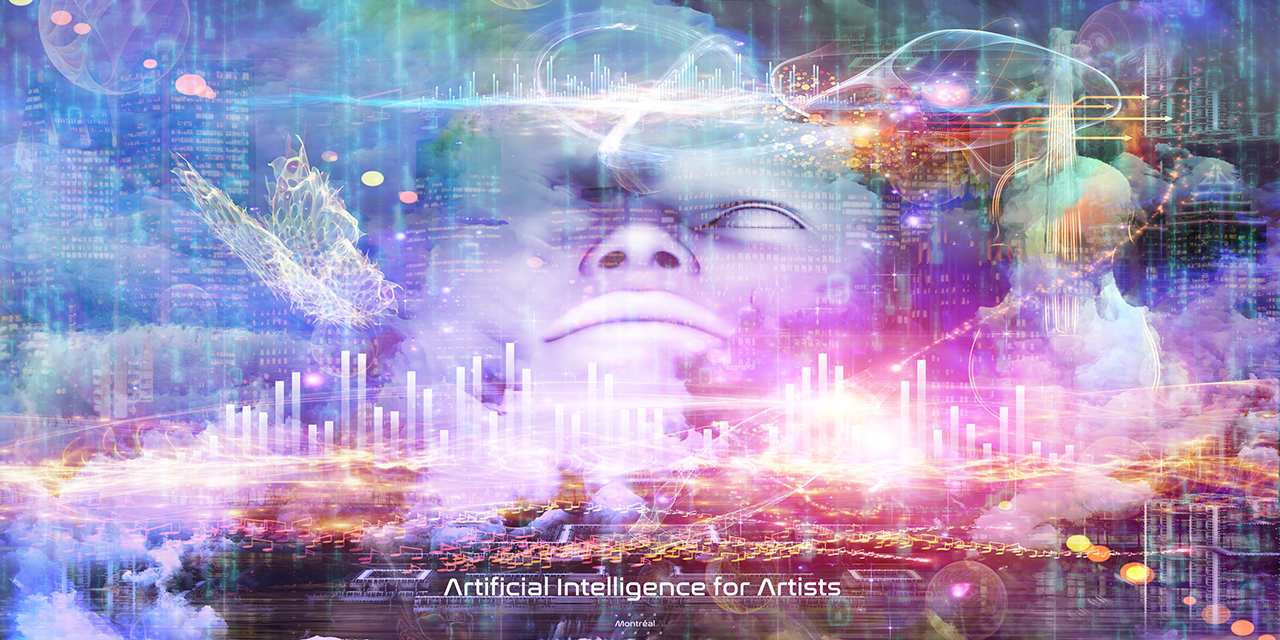 For Andre Breton, the father of surrealism, the purpose of Art is the unification of the real and the imaginary. Artificial Intelligence for Artists makes Breton's dream come true.
::::::::::::::::::::::::::::::::::::::::::::::::::::::::::::::::::::::::::::::::::::::::::::::::::::::::::::::
Keynote: Vincent Boucher, Founding Chairman at MONTREAL.AI.
In 1996, Vincent Boucher completed a B. Sc. Theoretical Physics in 1 (one) year, followed by a Master's degree in Government Policy Analysis (1998) and a Master's degree in Aerospace Engineering (Space Technology) (2000). From 2000 to 2002, he provided management consulting services for the Canadian Space Agency.
"(AI) will rank among our greatest technological achievements, and everyone deserves to play a role in shaping it." — Fei-Fei Li
In 2003, in order to powerfully scale AI to global industrial landscapes, to pioneer AI-first systemic business advantages and to win the AI race, Vincent founded MONTREAL.AI (WWW.MONTREAL.AI).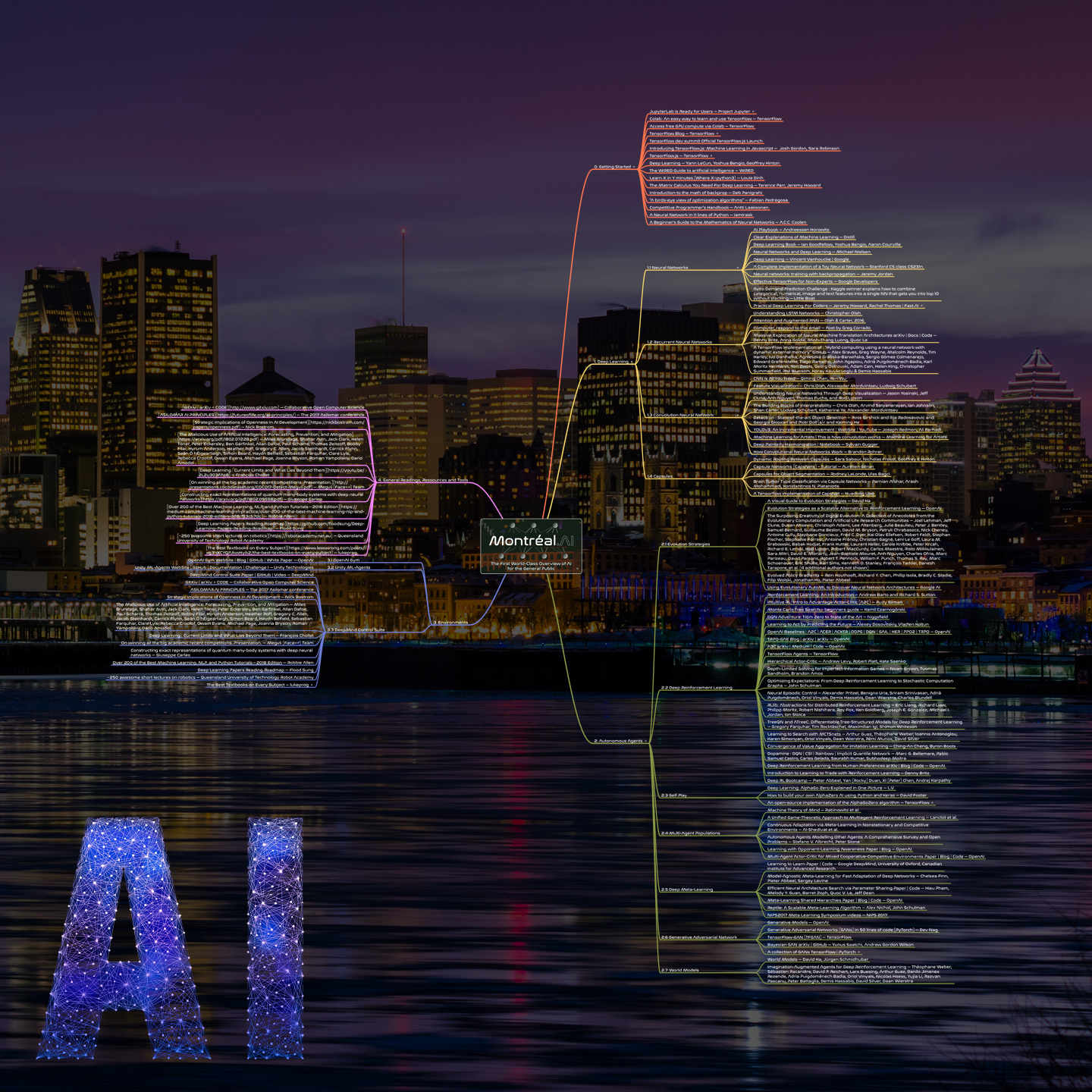 MONTREAL.AI is a research Company at the forefront of the AI field developing the most significant technology ever created. We're preparing to reach the full potential of AI and to pioneer legendary creations.
A Deep Understanding of the World, People and Human Nature.
Language: Course given in English.
Location: NRH Salle Du Parc, 3625 Avenue du Parc, Montreal (Québec), Canada, H2X 3P8.

"The Artists Creating with AI Won't Follow Trends; THEY WILL SET THEM." — The House of Montréal.AI Fine Arts
FAQs
How can I contact the organizer with any questions?
The General Secretariat of MONTREAL.AI: secretariat@montreal.ai