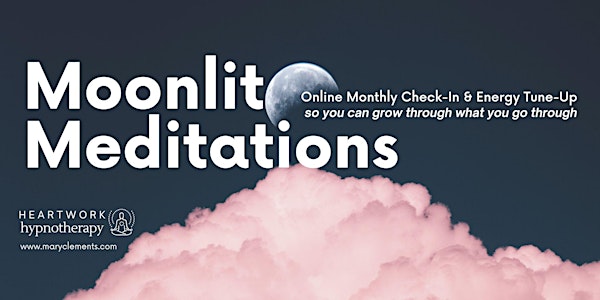 Moonlit Meditations - July
Full Moon Check-In & Energy Tune-Up: Online, July 10th/22
Refund Policy
Contact the organizer to request a refund.
Eventbrite's fee is nonrefundable.
About this event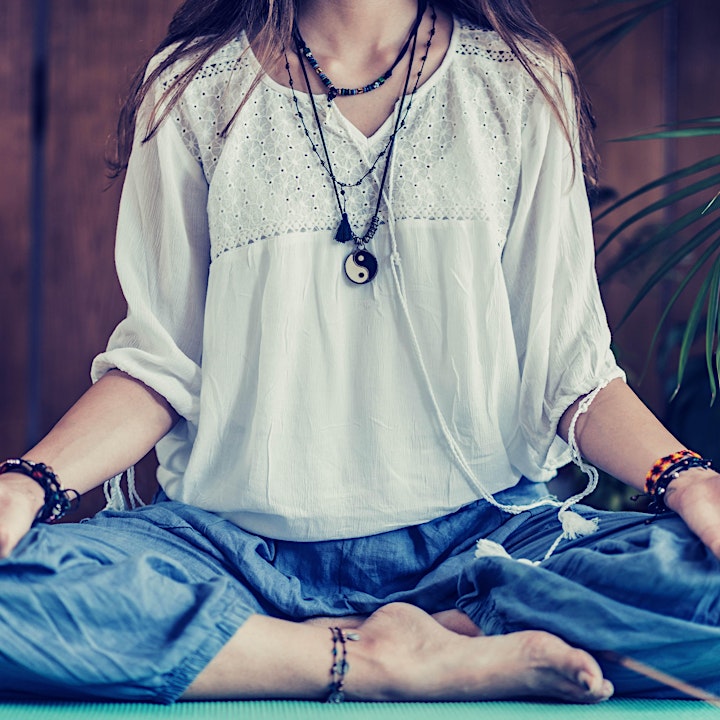 Would you like to:
Slow down & quiet that mental chatter?
Replace your worry & doubt with a sense of self trust?
Let go of what's gunking you up & keeping you stuck/small?
Transform your inner critic into a comforting & loving friend?
⠀⠀⠀⠀⠀⠀⠀
How about:
Show up in your rships/work with more presence & confidence?
Show up more regularly for yourself in your self-care & growth?
Feel the support of likeminded life-long learners & sensitive souls?
⠀⠀⠀⠀⠀⠀⠀
If that's you, then hop off that struggle bus, friend, because, Moonlit Meditations are for you!
⠀⠀⠀⠀⠀⠀⠀
Moonlit Meditations are an online Monthly Check-In & Energy Tune-up, happening on/around the full moon - designed to align with the beautiful & rich energy that comes with the lunar cycle.
⠀⠀⠀⠀⠀⠀⠀
Calm the frazzle.
Clear the gunk.
Re-tune within.
⠀⠀⠀⠀⠀⠀⠀
...So you can grow through what you go through & live the life you were destined for.
⠀⠀⠀⠀
"You can't stop the waves, but you can learn to surf." - Jon Kabat-Zinn.⠀⠀⠀⠀⠀⠀⠀
⠀⠀⠀⠀
Pain is inevitable, but the good news is that suffering is optional. Personal growth & self care does takes work but it doesn't have to be hard! It just takes practice.
⠀⠀⠀⠀⠀⠀⠀
If you're ready to feel:
Lighter, Calmer, Clearer, more Energized & Empowered
Grounded & Renewed for the Week/Month Ahead
⠀⠀⠀⠀⠀⠀⠀
...then I invite you to join us for July's Buck Moon.
⠀⠀⠀⠀⠀⠀⠀
This moon is an ode to the antlers of the male deer (bucks), which are in full-growth mode at this time. Bucks shed & regrow their antlers each year, producing a larger & more impressive set as the years go by. Our reflections & meditations this month will be exploring the theme of shedding & regrowth.
⠀⠀⠀⠀⠀⠀⠀
How it Happens: 
Guided class with optional sharing opportunities via chatbox.
Facilitated journaling, mindfulness & meditation practice plus energy healing.
All you need to do is show up in your comfies, create a cozy space around you, & bring your journal. Leave the rest to me.
⠀⠀⠀⠀⠀⠀⠀
Outcomes:
Reduced stress, frazzle, & anxiety.
Increased presence, energy, confidence & calm.
⠀⠀⠀⠀⠀⠀⠀
Investment: $33+tax or Karma Offering (pay what feels best)
⠀⠀⠀⠀⠀⠀⠀
Please note:
Cameras are on - however sharing is optional (via the chatbox).
This is an anxiety & beginner friendly space. There's no right or wrong way to be here or required knowledge/skill level.
⠀⠀⠀⠀⠀⠀⠀
Your Host: Mary Clements, Clinical Hypnotherapist & Certified Mindfulness Meditation Guide.
To learn more about me & other offerings, feel free to check out my website.