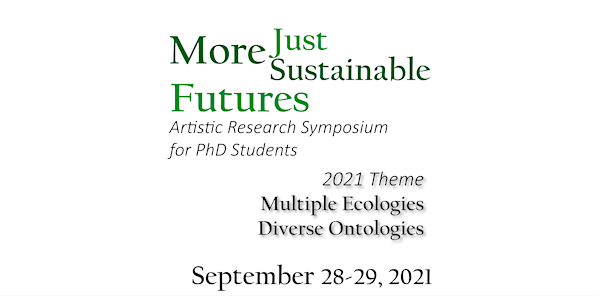 More Just, More Sustainable Futures 1.0: Artistic Research PhD Symposium
Symposium of PhD Students discussing Multiple Ecologies/Diverse Ontologies geared towards More Just, More Sustainable Futures.
About this event
Postgraduate research students (PhD) at the University of Plymouth are curating and hosting an online symposium under the broad theme of multiple ecologies, diverse ontologies and ethico-onto-epistemological exchanges. The symposium will explore ways artistic research/practice-research imagines paths towards alternative visions for more just, sustainable presents and futures for our collective environments. It aims to reflect practices which are inclusive of different frames of reference and diversity in working, doing and thinking.
We are focusing on presentations which address a consciousness of ecologies as complex and entangled systems of exchange, and of ethics, being and knowledge as co-created and inseparable after Karen Barad's concept of ethico-onto-epistem-ology (Barad, 2007).
How can futures be more just, more sustainable, or, ideally, both? What can practice-research tell us about the paths to these futures?
Some themes that will be addressed through the 3 featured conversations and 3 panels are:
Multispecies Speculative Futures
Art and Activism in Cityscapes
Recalibrating Relationships
Multiple Ways of Knowing
Eco-communities
Karen Barad
Plant Music
Eco-Musicology
Spiritual Ecology
More-than-Human Kinship
Lamentation of Eco-Destruction
Industrial Scale Meat Production
Video presentations on Youtube on starting September 1, 2021
Symposium with Conversations and Q&A on September 28-29, 2021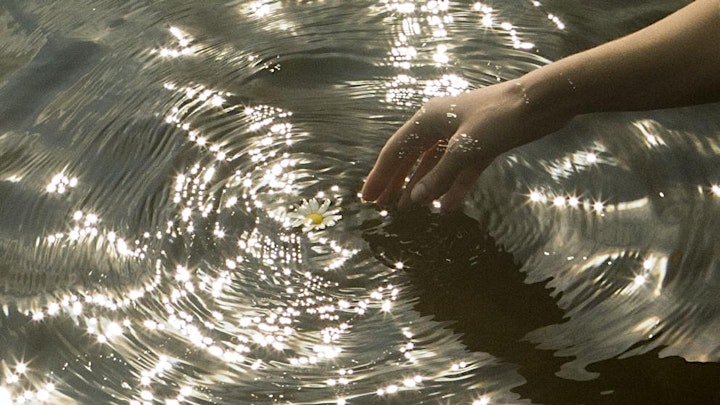 Featured Presenters: Nik Forrest, Ali Kenefick, and Sanaz Sohrabi from Concordia University in conversation with Livia Daza Paris, Emilio Chapela, and Kate Paxman from University of Plymouth
Panelists: Andre Bailao (University of Sao Paolo), Hira Sheikh (Queensland University of Technology), Isaiah Green (Indiana University), Julie Gemuend (Brock University), Karine Aguiar S. Saunier (University of Campina), Laura Magnusson (Concordia University), Shareed Mohammed (University of the West Indies), and Deepta Sateesh (Srishti Manipal Institute of Art, Design and Technology) / Laura Denning (Bath Spa University)
Each selected presenter or panel will be invited to contribute their presentation(s) as a research paper or visual essay words to be included in an e-book of the symposium. This will be peer reviewed and edited, along with a prologue, by University of Plymouth PhD candidates and professors and released early 2022!
Symposium Schedule
Tuesday September 28, 2021
8.45a – 9.05a EDT / 12.45-13.05 UTC — Opening Remarks
9.10-10.10a EDT /13.10-14.10 UTC — Laura Magnusson, Karine Aguiar S. Saunier, Isaiah Green
10.20-11.20a EDT / 14.20-15.20 UTC — Nik Forrest and Kate Paxman
11.40a-12.40p EDT / 15.40-16.40 UTC — Alexandra (Ali) Kenefick and Emilio Chapela
12.40-12.50p EDT /16.40-16.50 UTC — Day 1 closing remarks
Wednesday September 29, 2021
9.00-10.00a EDT / 13.00-14.00 UTC — Hira Sheikh, Shareed Mohammed, André S. Bailão
10.10-11.10a EDT / 14.10-15.10 UTC — Melanie King, Julie Gemuend, Deepta Sateesh/Laura Denning
11.30a-12.30p EDT / 15.30-16.30 UTC — Sanaz Sohrabi and Livia Daza-Paris
12.30-1.00p EDT / 16.30-17.00 UTC — Closing remarks