Sales Have Ended
Registrations are closed
Thank you so much for your interest in attending our Morning Study Club! Our event is completed, however we would love to hear from you. Please reach us here: https://hinakhan.ca/contact-us/
You're Invited to our 6 AM ET 3 Day Morning Study Club Calls! (July 11 - July 13) Don't worry, your video and audio will be off!
About this event
Have you been losing control of your mornings?
Feeling uninspired, checking social media and emails before you even get out of bed?
Looking for a safe space to express your dreams and desires?
Craving a community of positive, motivated, uplifting people who want you to succeed and achieve your goals?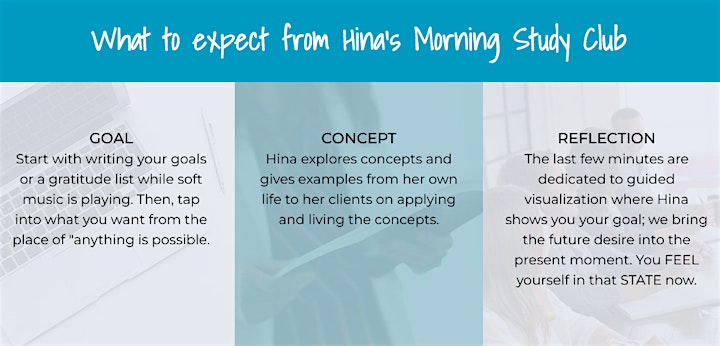 Experience the power of an
intentional daily morning routine
JOIN OUR COMMUNITY CLIENT CALLS FOR THREE DAYS AND EXPERIENCE THE ENERGY AND TRANSFORMATIVE POWER OF THE GROUP.
Be in the energy of what our clients experience everyday !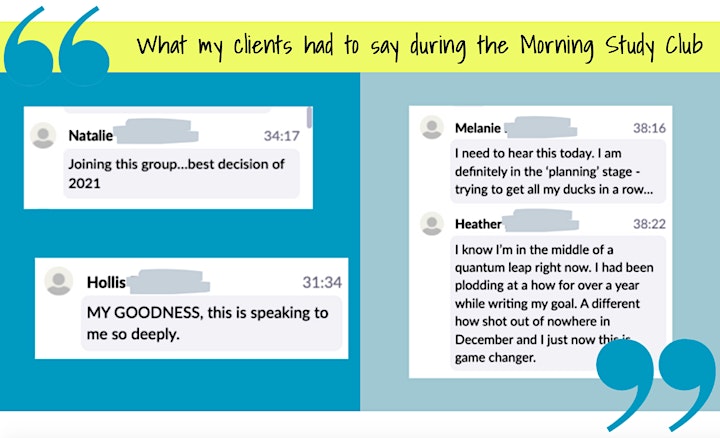 In this 3-day Morning Study Club you will experience…
What my clients get to experience every single morning and how this morning hour helps them transform their lives and help them achieve their goals
An understanding of why having a morning routine filled with study, gratitude, and visualization is the key to reaching your goals
An energizing way to start your day, entering into a high vibration that will carry throughout the day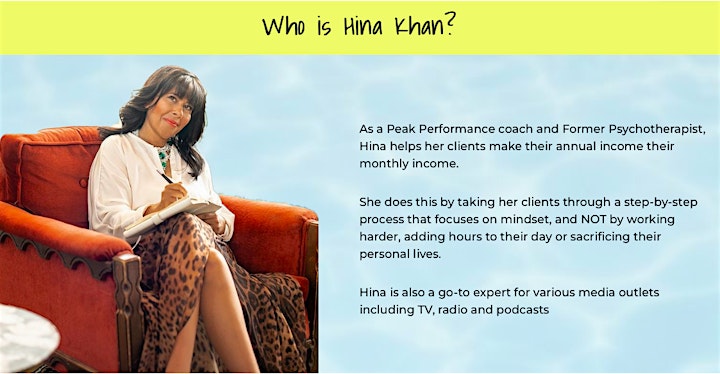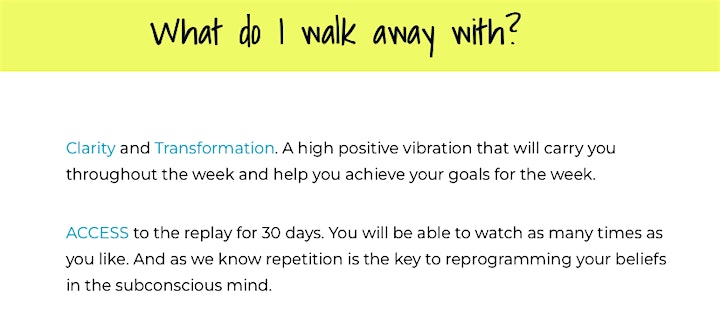 Experience the power of an intentional daily morning routine.