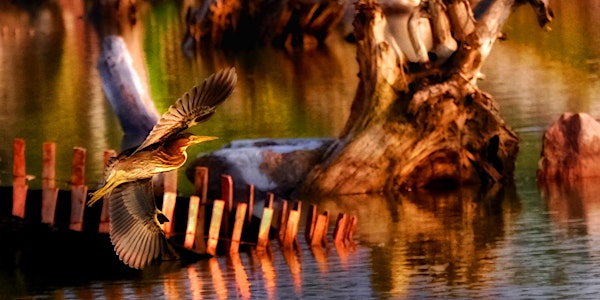 Morphology 2021 - Opening night
Witness the birth of a new landscape through photography.
When and where
Location
Small Arms Inspection Building (SAIB) 1352 Lakeshore Road East Mississauga, ON L5E 1E9 Canada
About this event
Witness the Birth of a New Landscape Through Photography.
Through the eyes of creative photo artists, we can explore our relationship and connection with water, landscapes, and our shared responsibility to the Great Lakes.
Fully vaccinated guests are welcome. Proof of vaccination is required. Masks are required. COVID-19 safety protocols are in place.
For more information, visit cvcfoundation.ca/morphology
Please note that registration is only required for Opening Night. If you can't make opening night, join us at the exhibit on these dates instead:
Oct. 16 to 22: 10 a.m. to 6 p.m.
Oct. 23: 10 a.m. to 2 p.m.
Oct. 24 and 25: closed
Oct. 26 to 29: 10 a.m. to 6 p.m.
Oct. 30: 10 a.m. to 2 p.m.
Photo by: Stephen Uhraney
About this event:
Presented by Lakeview Community Partners