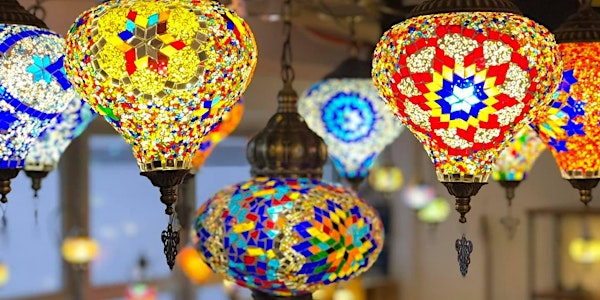 Mosaic Art Studio | New Westminster
Location
Mosaic Art Studio
332 Columbia Street
New Westminster, BC V3L 1A6
Canada
Mosaic Art Studio Turkish Mosaic Lamp Workshop | New Westminster
About this event
Enjoy a DIY workshop with your friends or family at New Westminster! Make a traditional Turkish Mosaic lamp that will surely brighten up any room in your house. Learn Turkish mosaic-making methods and piece together beautiful hand-cut glass and beads to create colorful household ornaments.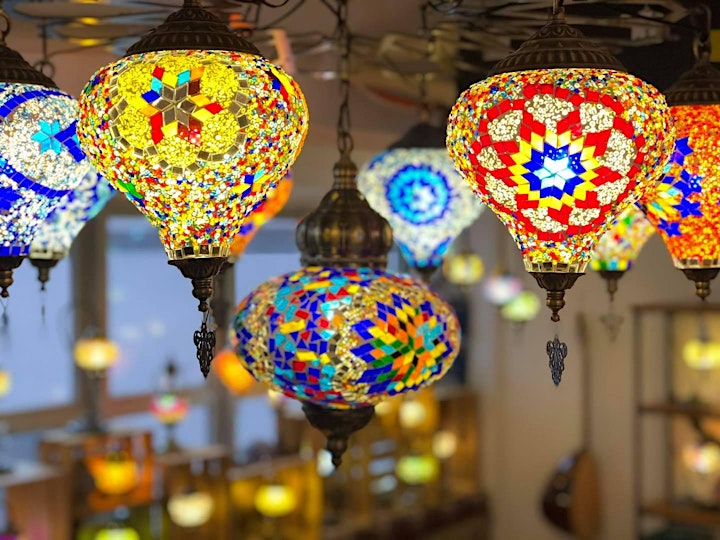 Product Info
— Highlights —
Learn from experienced Turkish instructors
Easily create beautiful ornaments without any prior experience or knowledge about mosaics
Unleash your creativity and design your very own candle holder or table lamp
— What You Can Expect —
Add some Turkish flare to your home by learning how to make authentic Turkish light ornaments at the Mosaic Art Studio!
Make sure your ornaments come out perfectly by carefully following the step-by-step instructions provided by Turkish instructors.
Choose between a cozy candleholder or an eye-catching table lamp for you to create! Pick your preferred theme and build the ultimate household centerpiece that you can proudly show off to your guests.
Get a taste of Turkey's beautiful culture and indulge in some Turkish tea and Turkish delight during the workshop.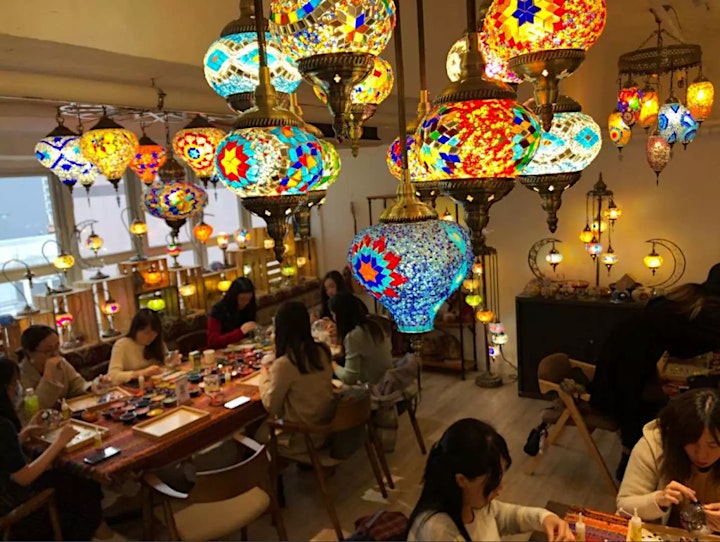 — Important info —
Opening hours: Tuesday to Sunday
Course time: 1.5–3 hours
Course language: English or Mandarin
Location: 332 Columbia Street Unit #10, New Westminster, BC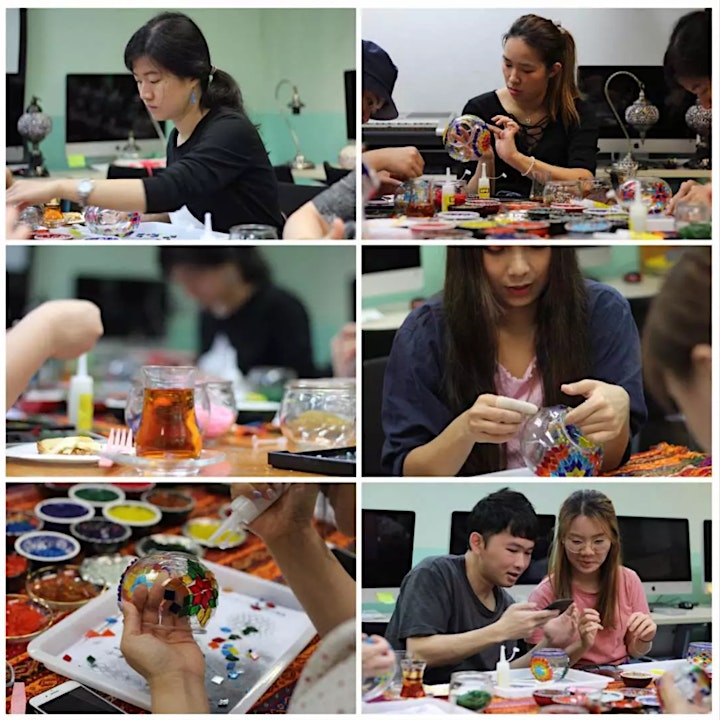 — Program Info —
Choose your preferred light ornament
Watch a demonstration by your Turkish instructor
Design your ornament according to personal preference or follow sample designs
Work on your ornament for 1.5 hours to 3 hours, depending on your chosen ornament
Choose from 12 different colors and shapes of hand-cut glass as well as a variety of beads for your ornament design