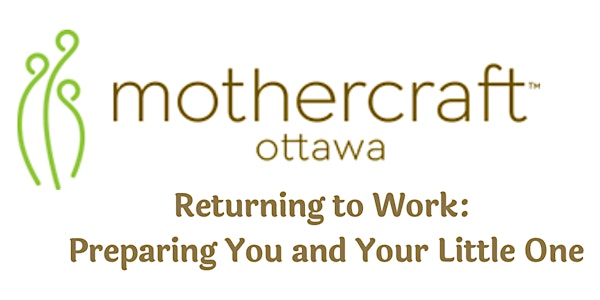 Mothercraft Ottawa EarlyON: Returning to Work (Dec 2022)
Join us to learn about returning to work: preparing you and your little one!
About this event
Heading back to work or school after mat/pat leave? Join us to discuss how you can prepare yourself and your little one. Strategies, considerations and tips for concerns such as starting childcare, negotiating feeding and sleep, pumping, division of labour at home and other issues.
*For parents and caregivers with infants 6-18 months old*
When: December 13 from 10:00 am to 11:00 am
Facilitator: Beth McMillan, Mothercraft Ottawa
For more information: earlyONyva@mothercraft.com