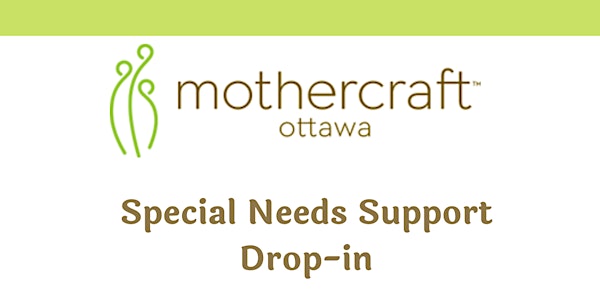 Multiple dates
Mothercraft Ottawa EarlyON: Virtual Special Needs Support Drop-in
Support group for parents and guardians of children with special needs.
Date and time
Thu, Oct 7, 2021 5:00 PM - Thu, Jun 29, 2023 6:00 PM PDT
About this event
Are you a parent/caregiver of a child 6 yrs and under with special needs? Join us and other parents/caregivers to share, connect and support one another.
No group on June 8th or 15th.
June 29 - Special Guest Dr Michèle Mantha to speak about talking to your child about their diagnosis.
My child has an autism diagnosis. Should I tell my child they have autism? Who else should I tell? Is there a right way or a right time to do so? Talking about and sharing your child's autism diagnosis can be overwhelming. Learn why, when, and how to talk to your kid (and others) about it.
*For parents and caregivers of young children who have an Autism diagnosis*
When: June 29 from 8:00 pm to 9:00 pm (as part of Virtual Special Needs Support Drop-in)
Facilitator: Dr. Michèle Mantha, C.Psych., Clinical and School Psychologist, Heart in Mind
Psychological Services
For more information, contact Talor.Bensonharper@mothercraft.com