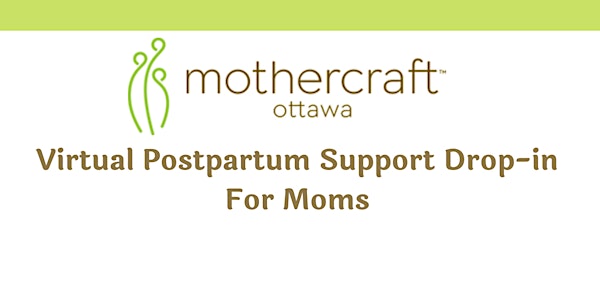 Mothercraft Virtual Postpartum Support Drop-in for Moms-October 26 2022
A free Postpartum Support Drop-in for those seeking a safe community to discuss perinatal mental health challenges.
About this event
Facilitated by a Birth and Postpartum Professional, these FREE support drop-ins are for families needing a safe, supportive environment to connect, share, listen, support one another, explore postpartum issues, perinatal mental health concerns, and learn coping strategies and skills.
The last 30 minutes of this group will be designated for discussions specific to COVID-19. Participants are welcome to participate for the entire 2.5hrs, leave the group before COVID discussions begin, or join for the last 30 minutes, based on their needs and comfort level.
For more information, please contact
Courtney.Holmes@mothercraft.com