Description
Mothering Our Boys: A guide for mums of sons
A seminar with Maggie Dent
Join one of Australia's favourite parenting authors on her first trip presenting in Canada…

Parenting author and educator Maggie Dent is known in her homeland as the "queen of common sense", for her capacity to explore parenting through a lens of contemporary research, practical wisdom and with a good dose of irreverent humour.

For the first time, Maggie is bringing her popular seminar, Mothering Our Boys to Canada. This seminar is based on her bestselling 2018 book of the same name.

Mothers of sons are worried about raising their boys in a world where negative images of masculinity are front and centre of our media, almost every day. Also, statistically our boys are still struggling in many ways.

Even though we live in a time where we recognise nothing in gender is fixed, it remains a fact that the influence of a mother on her son is massive.

In this seminar, Maggie Dent explores the power of mothering our precious boys in a warm, firm, fair and fun way from birth to adulthood.

A mother of four sons herself, Maggie draws on research and personal experience – and over four decades work as a teacher, counsellor and now author and speaker – to help build understanding, empathy and compassion for our boys.

Although aimed primarily at mums of sons and other mother figures, the seminar will be useful and insightful for dads and father figures, to help build a better understanding of the importance of cooperative intimate relationships.

In her lighthearted way, Maggie offers insights and practical tips and suggestions for ensuring your son will grow up to become a respectful, responsible and loving good man.
**Copies of "Mothering Our Boys" book will be available for sale for $25 CDN - CASH ONLY taxes included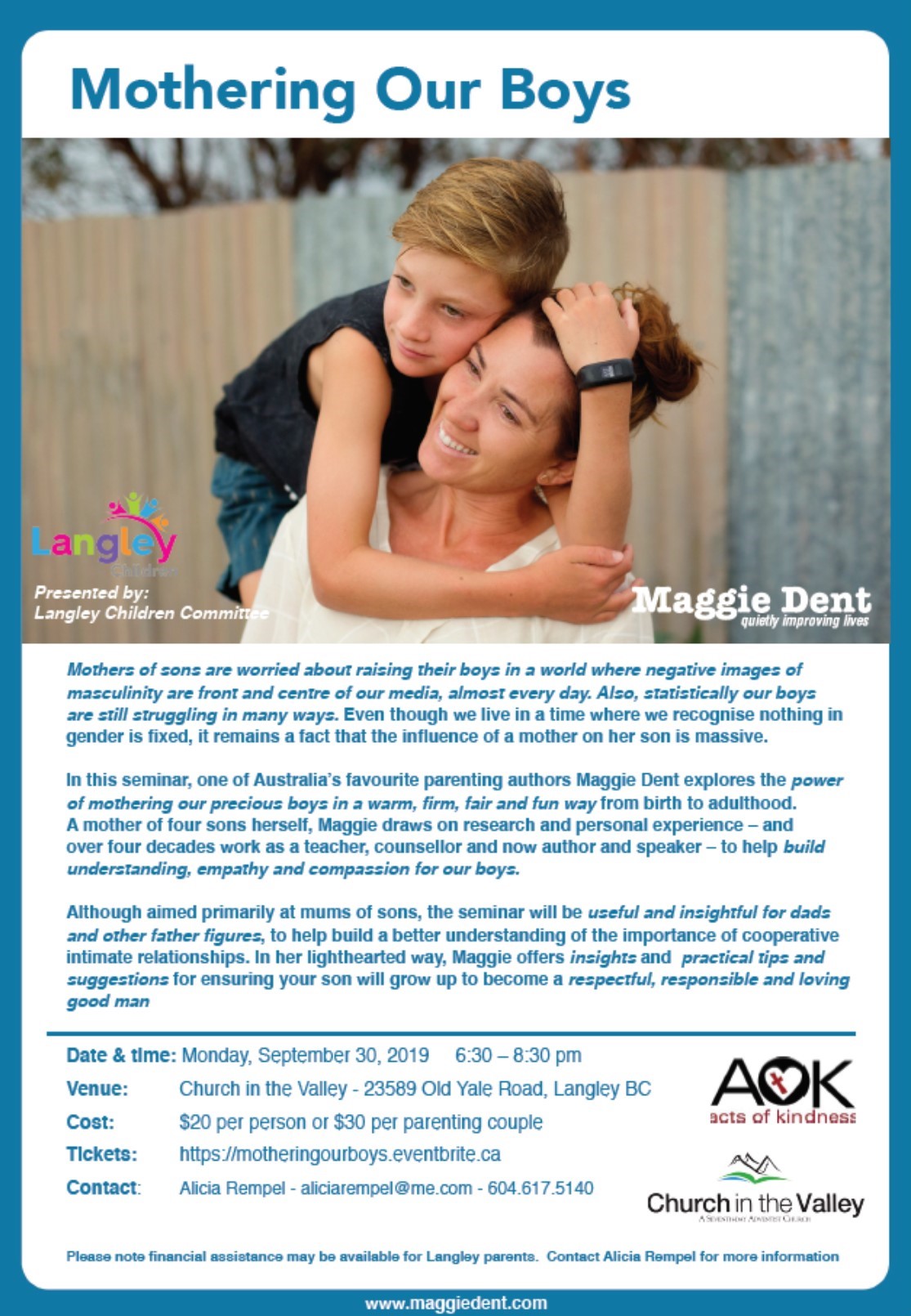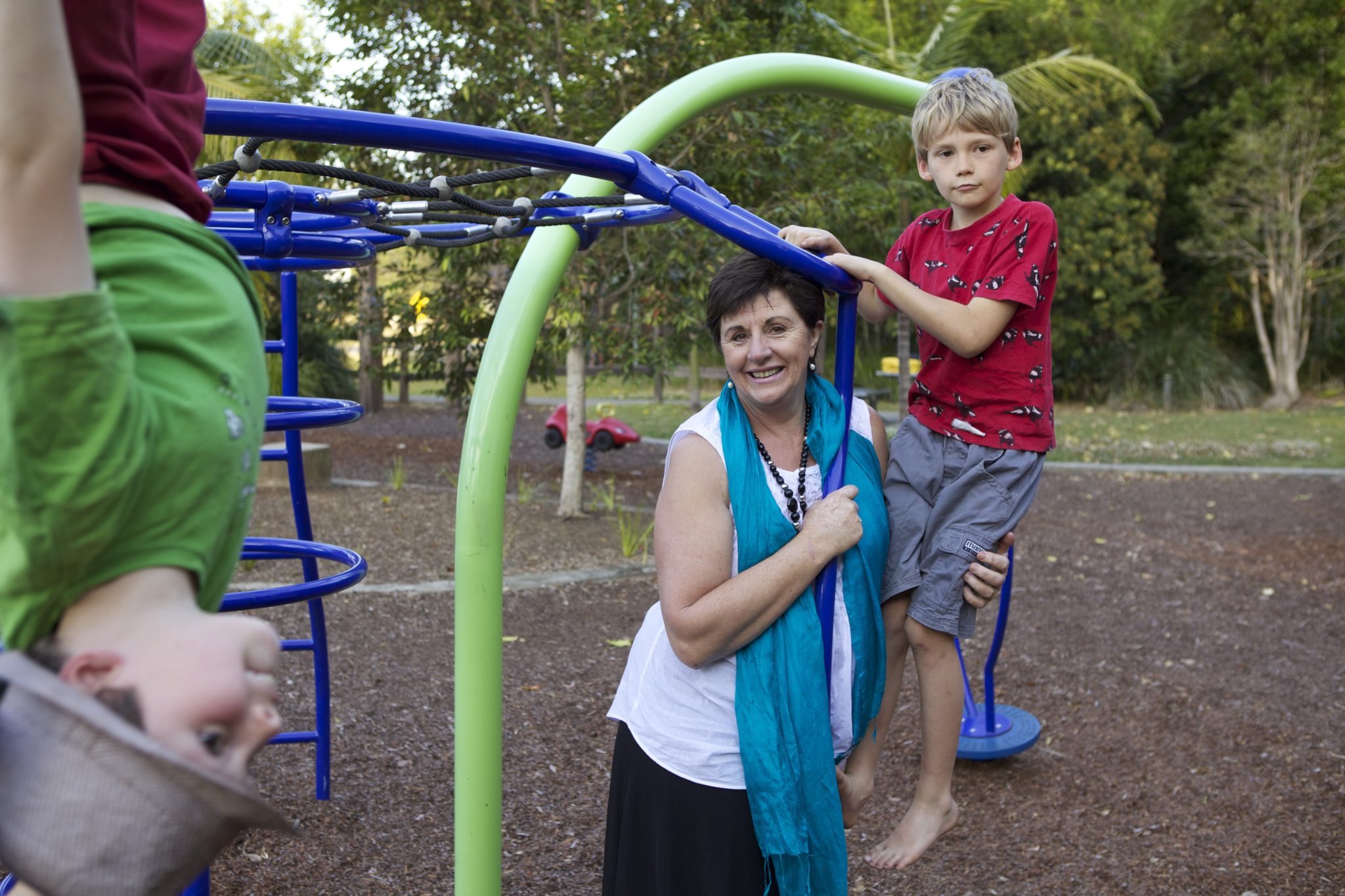 Parenting author Maggie Dent with (l-r) Finn (8) and Conor (10) Irvine.