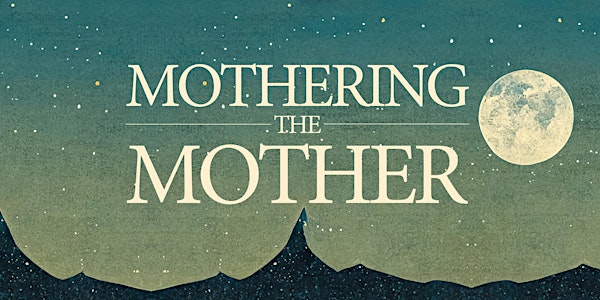 Mothering the Mother
Mothering the Mother: A six-week group exploring the complexities and difficulties of mothering through the lens of the unmothered mother.
When and where
Location
1071 McMillan Ave 1071 McMillan Avenue Winnipeg, MB R3M 0T6 Canada
Refund Policy
Contact the organizer to request a refund.
Eventbrite's fee is nonrefundable.
About this event
Transitioning into motherhood is complex.
Society does a very good job of celebrating the arrival of a new baby, but rarely does it pay much attention to the complexities this transition presents to the woman becoming Mother.
The transition into motherhood is easier for some than it is for others.
Some women enter motherhood with a supportive internalized mother: a quality of positive mothering that has been passed down through the generations that have come before her. For her, while the demands of childrearing may prove exhausting, she enters motherhood with a sense of competency and preparedness. When faced with uncertainty, or an overwhelming sense of not knowing, this woman, having been sufficiently mothered herself, is able to ask, "What would mom do?" She can draw on her own personal experience of being attended to in a way that met her developing needs as a child, an adolescent, and eventually as a young adult, and thus securely meet the developing needs of her growing child. This woman arrives at motherhood able to name her own needs and her desires; furthermore, she is adept at meeting them. She understands that mothering is not meant to be self-sacrificial. If her mothering work is to be sustainable, she knows she must replenish her own resources and fill the vessel from which her own child must draw.
For many others, however, there is no supportive mothering legacy to inherit. Instead, these women arrive at motherhood having inherited the same lack of mothering their own mothers may have received. In need of mothering themselves, they feel anxious, uncertain, and ill-equipped to meet the demands the role of mothering presents.
When we arrive at mothering in this way, we are very suspectable to the societal standards that dictate what mothers and mothering "should" look like — namely, that it is joyfully self-sacrificing and rewarding. The pressure to achieve this "standard" dismisses the complexity of a woman's lived experience and further alienates her from her right to claim the unique and specific terms that identify her own motherhood.
Mothering the Mother is a six-week, in-person closed group designed to explore the range of issues relevant to the unmothered mother.
This group will:
• Examine systems that create the conditions that interfere and fail to support those who mother
• Understand, without blame, the legacy that has been inherited
• Normalize the complexities and difficulties of mothering
• Redefine what joyful mothering looks like and feels like
• Teach strategies that support the mothering journey
• Build community among mothers
This group is open to anyone who identifies as Mother at any stage of the mothering journey — including those who wish to one day mother, expectants mothers, mothers of young children, and mothers of adult children (including grandmothers).
This group will be limited to eight (8) participants only. A waitlist will be maintained as needed.
All group dates & times:
• Thursday, January 19 | 7:00PM-9:00PM
• Thursday, January 26 | 7:00PM-9:00PM
• Thursday, February 2 | 7:00PM-9:00PM
• Thursday, February 9 | 7:00PM-9:00PM
• Thursday, February 16 | 7:00PM-9:00PM
• Thursday, February 23 | 7:00PM-9:00PM
Location: Living Story Project House: 1071 McMillan Ave, Winnipeg MB
Fees: $195.00 *
The goal of this group is to deepen your understanding of Self as Mother. While this is largely a psycho-educational group, participants should expect to venture introspectively and share personal discoveries in both dyad and whole group formats. Due to the sensitive nature of this work, interested participants will be asked to fill out a short questionnaire to confirm suitability.
* Limited number of subsidized spots for single mothers. Please contact us directly at livingstoryproject@gmail.com
For further info., contact Living Story Project:
Web: https://livingstoryproject.com
Facebook: https://www.facebook.com/LivingStoryProject/
Instagram: https://www.instagram.com/living.story.project/
Email: livingstoryproject@gmail.com